Simmons Research is proud to announce its new consumer intelligence and discovery platform, Simmons Insights, a new tool that empowers clients with brand consumer messaging, cross-channel marketing, and media planning tactics. The Simmons Insights platform will include advanced reporting analytics, custom analyses, and business intelligence applications with comprehensive story profiling that will allow clients to build proprietary data boards. This new user interface places actionable consumer insights at the users' fingertips with intuitive functionality and an improved navigation flow, making for more available real estate and advanced formatting options to review and analyze data on the main screen. With Simmons Insights, the emphasis is on guiding the user to better insights and intelligence, and helping Simmons clients mine through vast amounts of data even faster than before.
The new Simmons Insights platform also introduces our powerful consumer intelligence search engine, Simmons Smart Search, that mines through thousands of consumer behaviors in the blink of an eye. Smart Search enables Simmons clients to build segments, both simple and complex, with the click of a mouse, using advanced flat text searching algorithms. The new search capabilities include seeing more relevant results (based on commonly used words in the dictionary), the ability to search for non-sequential words (ie, searching for "buy best" will give results for Best Buy), and the ability of the search engine to auto-refine the search with each additional letter typed. The drop-down menus in Smart Search enable the user to build segments quickly, with a minimal number of clicks and without using a separate coding box. After one element has been selected, a dropdown box will appear, giving access to Boolean operators and other grouping tools that empower quick and easy segment building.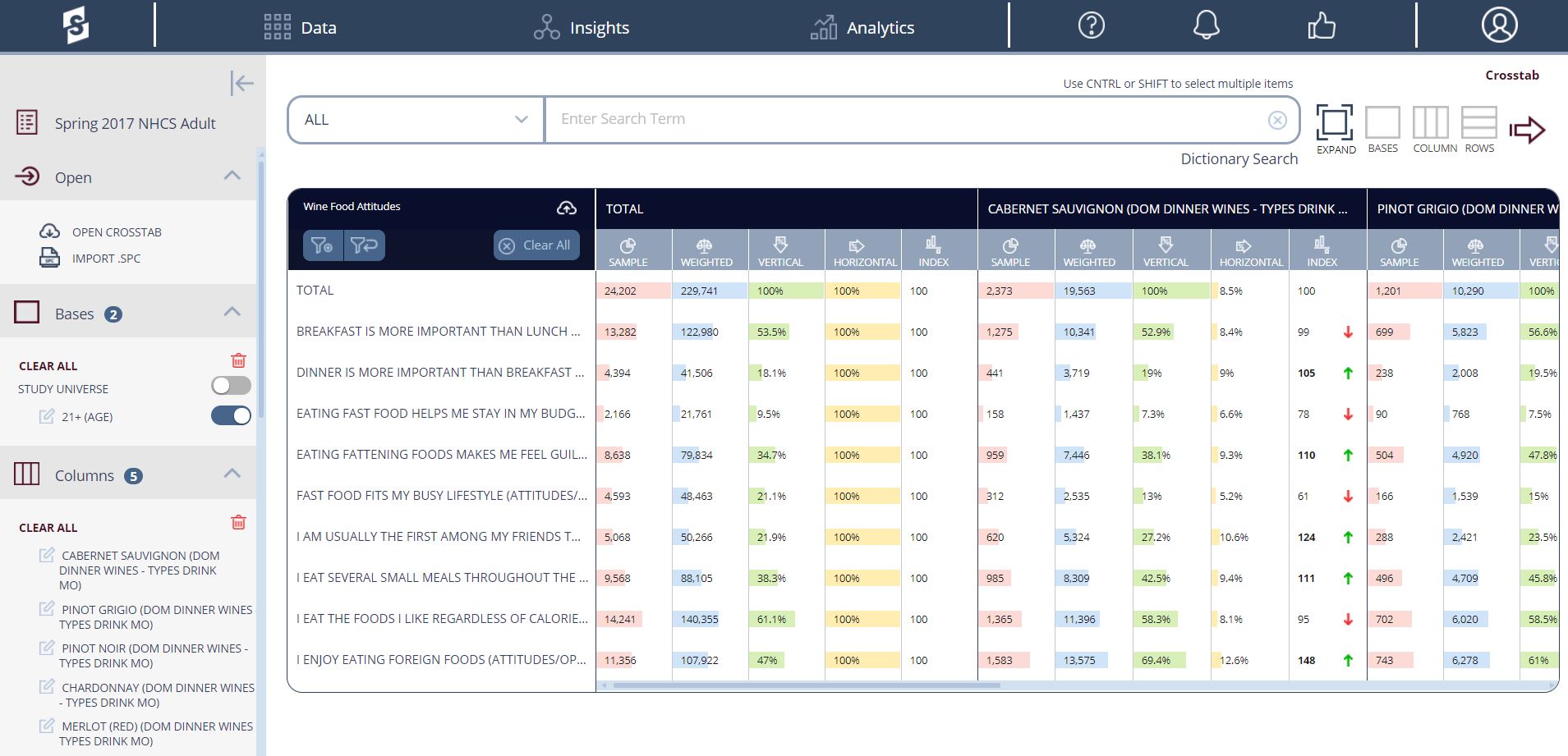 And for those Simmons clients who prefer to use the Dictionary Search, that option has been improved with enhanced search capabilities as a part of the new interface. Within the Dictionary Search, you can use the coding box to create complex segments based on any number of variables, then quickly click an icon to add the segment to your columns, rows, or bases.
Simmons Insights' new tool palette serves as a tool bar to enable users to edit and manage their content items all on the main screen. Within the tool palette, you can select your study for analysis or open a previously run crosstab or saved spec file. Within the parameters of your data run, you can use the tool palette to edit, add to, or delete the variables within your columns, rows, or bases. The tool palette also lets you select the metrics to include within your crosstab run, including sample size, weighted (000) estimate, vertical percent, horizontal percent, and index, and can be expanded to view specifics of a data run or contracted to view additional data.
Within the new enhanced crosstab viewer, with automatic data visualization, you can change the highlighting options for the data, and sort and filter according to rules defined by the user. Filters can be toggled on and off, and reset with a click or two. Exporting is available into Excel, comma-separated values (CSV), and spec files to share data among team members.
The improved Quick Reports are interactive, with the ability to toggle on or off different variables. The Quick Reports also use the Smart Search engine to help build targets quickly and efficiently.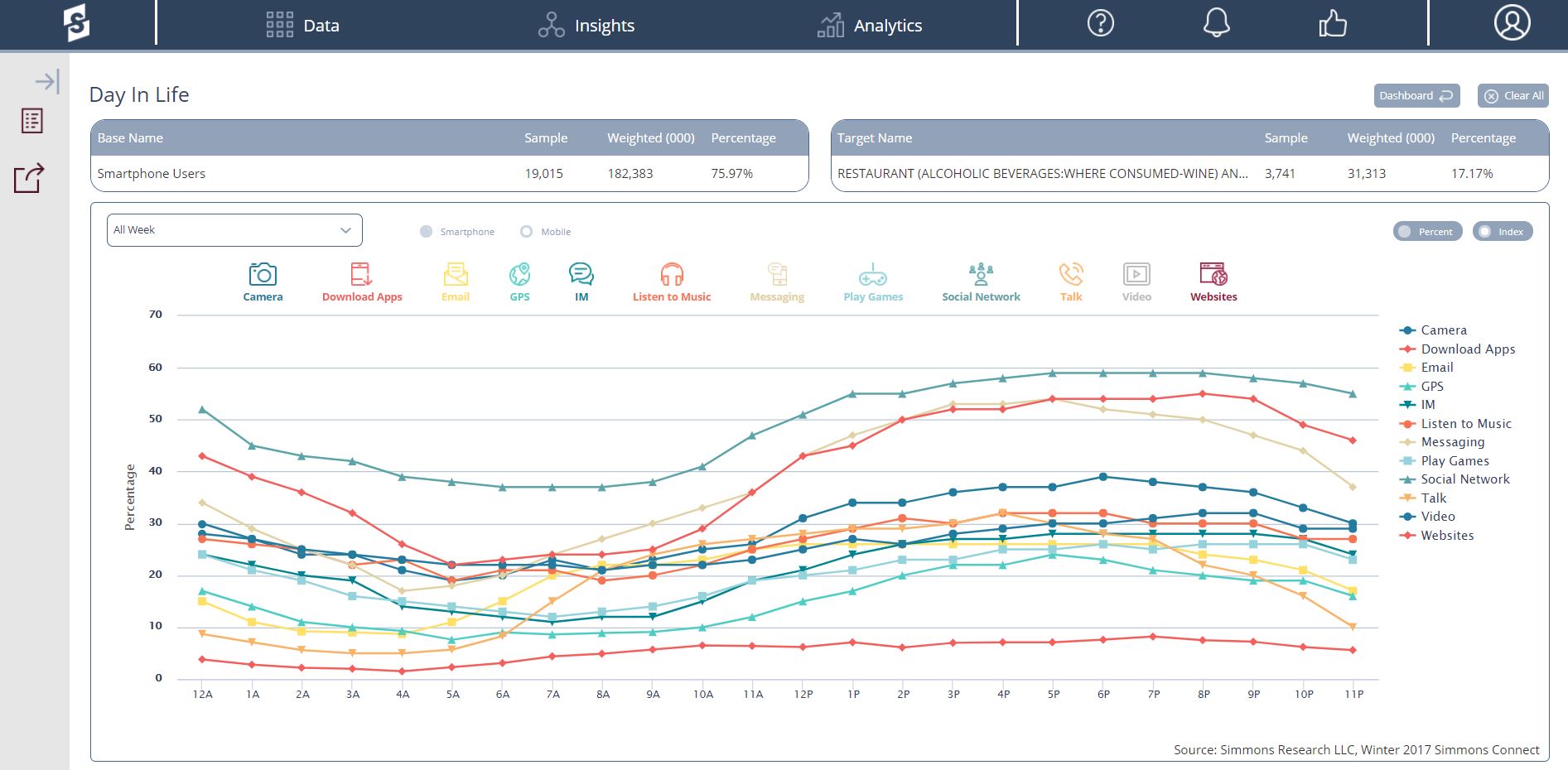 Finally, Simmons Insights will soon be joined by a new tool – Ask Simmons – an industry-first chatbot, powered by Simmons Smart Search, that provides access to data nuggets and key reach metrics via a conversational user interface. Powered by advanced artificial intelligence models, Ask Simmons will be available in the near future as an iOS app and a desktop app for select beta clients.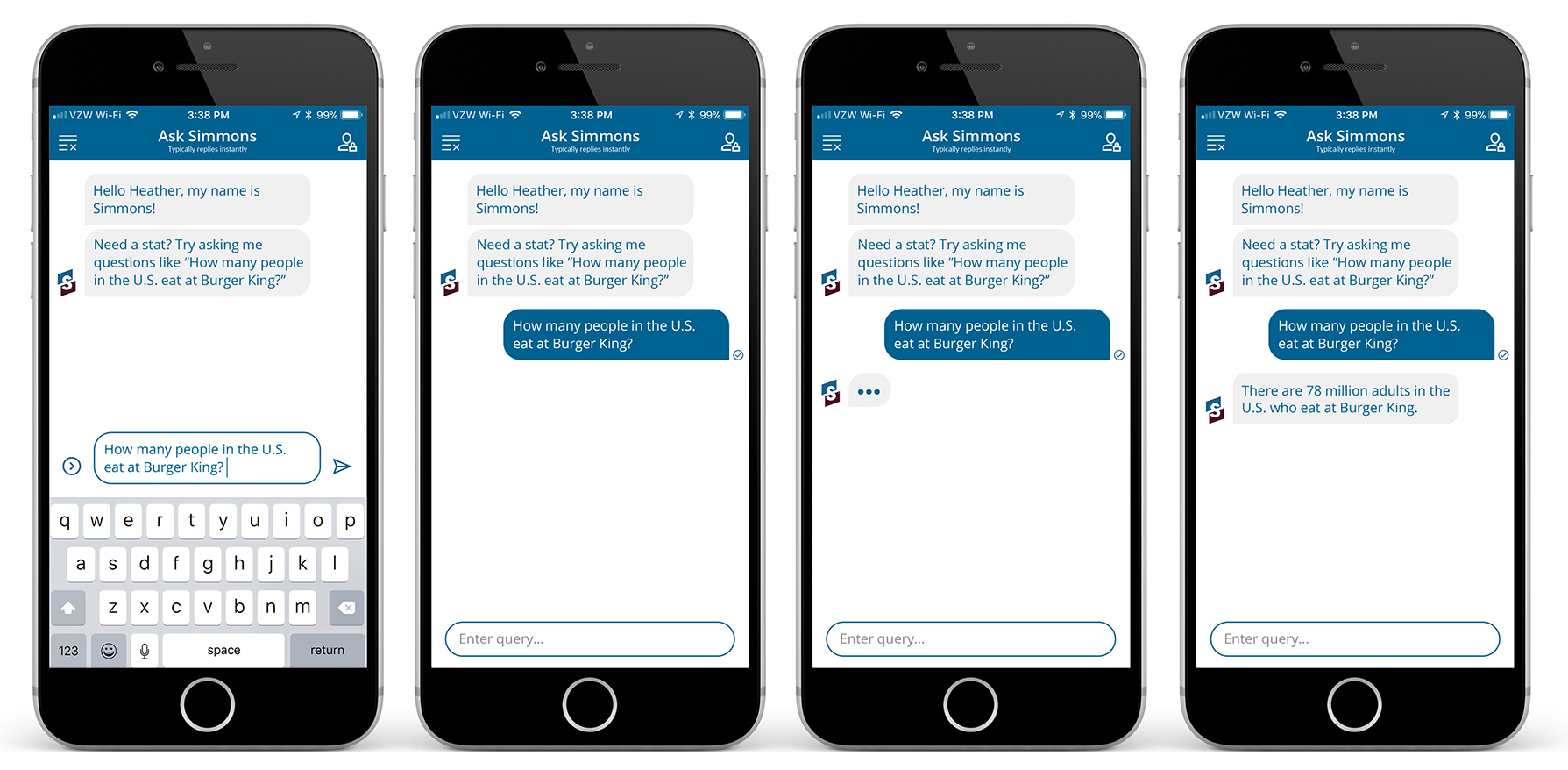 If you'd like to learn more, contact us today.