Leverage trusted, representative audiences for cross-screen campaigns
MRI-Simmons audiences have been an integral part of the media planning and buying ecosystem for decades. With MRI-Simmons' Advanced Advertising solutions, marketers can leverage those same trusted and nationally representative audiences to plan, activate, and drive campaign success. Choose from one of the many off-the-shelf audiences available in most of today's marketplaces or build your own custom audience and target it consistently across all media, including linear, digital, CTV, paid social, and mobile.
Deliver that same audience to your measurement or media optimization partner to ensure your strategic audiences are easily moved into your buying practices to maximize the success of your campaigns.
Accurate & Trusted
Drive campaign performance with trusted, accurate data that is privacy-compliant and annually audited by a third party.
Nationally Representative
Powered by a sampling methodology that ensures a nationally representative view of the US consumer, avoiding biases inherent in competing datasets.
Consistency Across Platforms
MRI-Simmons audiences are linked to identity sources, so they can be used consistently across screens, including linear, digital, and CTV campaigns
Interoperability Across Currencies
Audiences built with MRI-Simmons can be matched to a variety of viewership datasets, including Nielsen, Comscore, and VideoAmp, for planning and transacting.
Activate MRI-Simmons Audiences in the DSP or DMP of Your Choice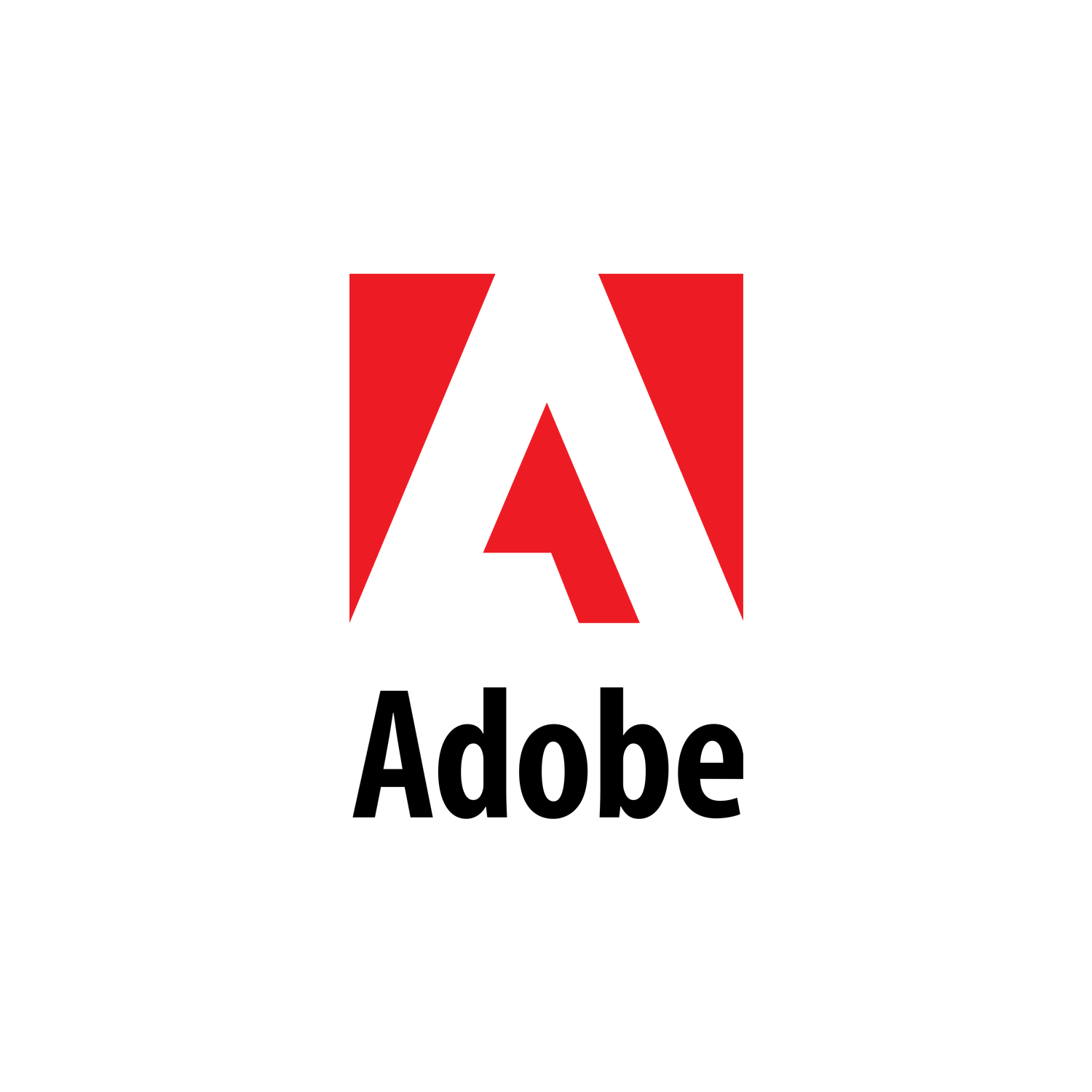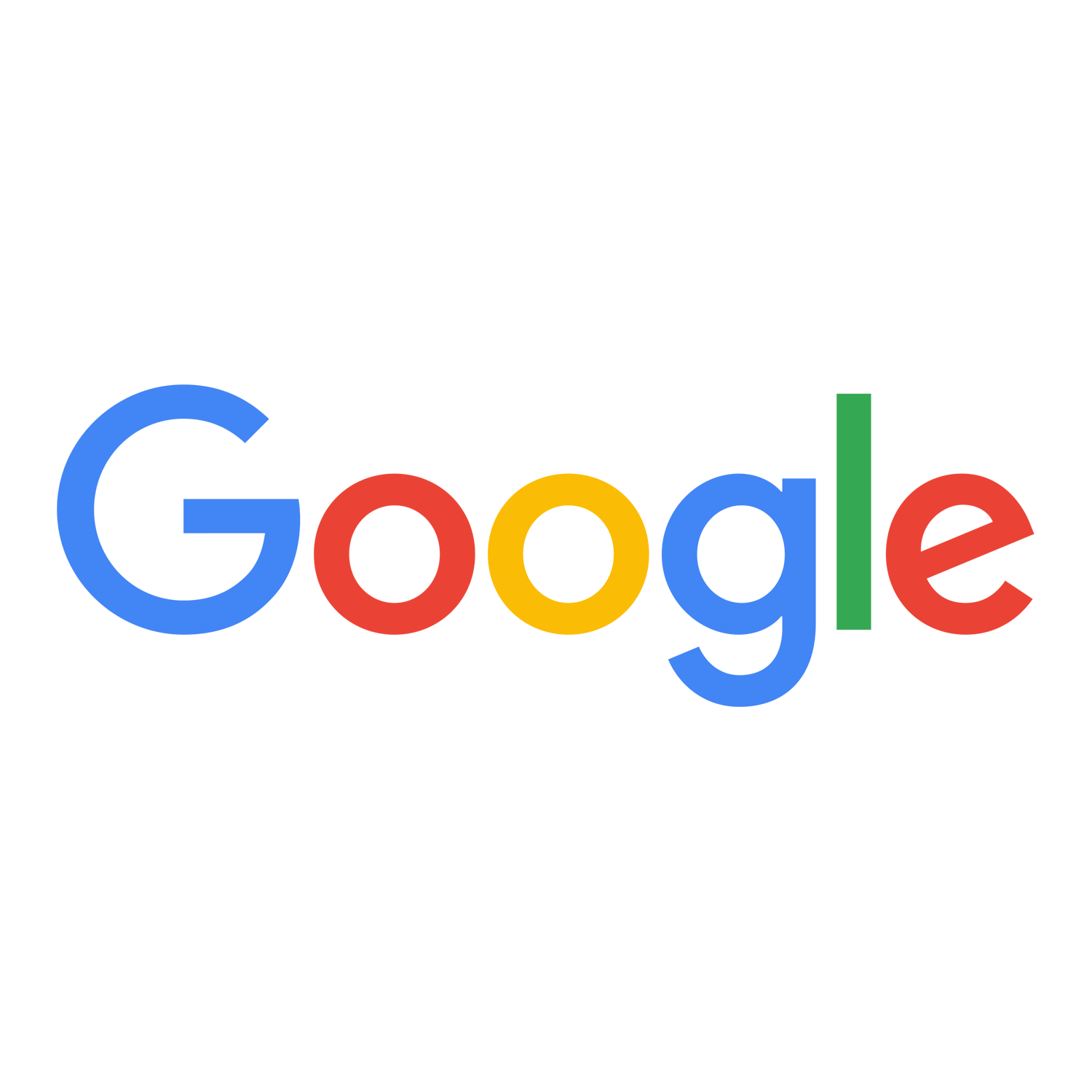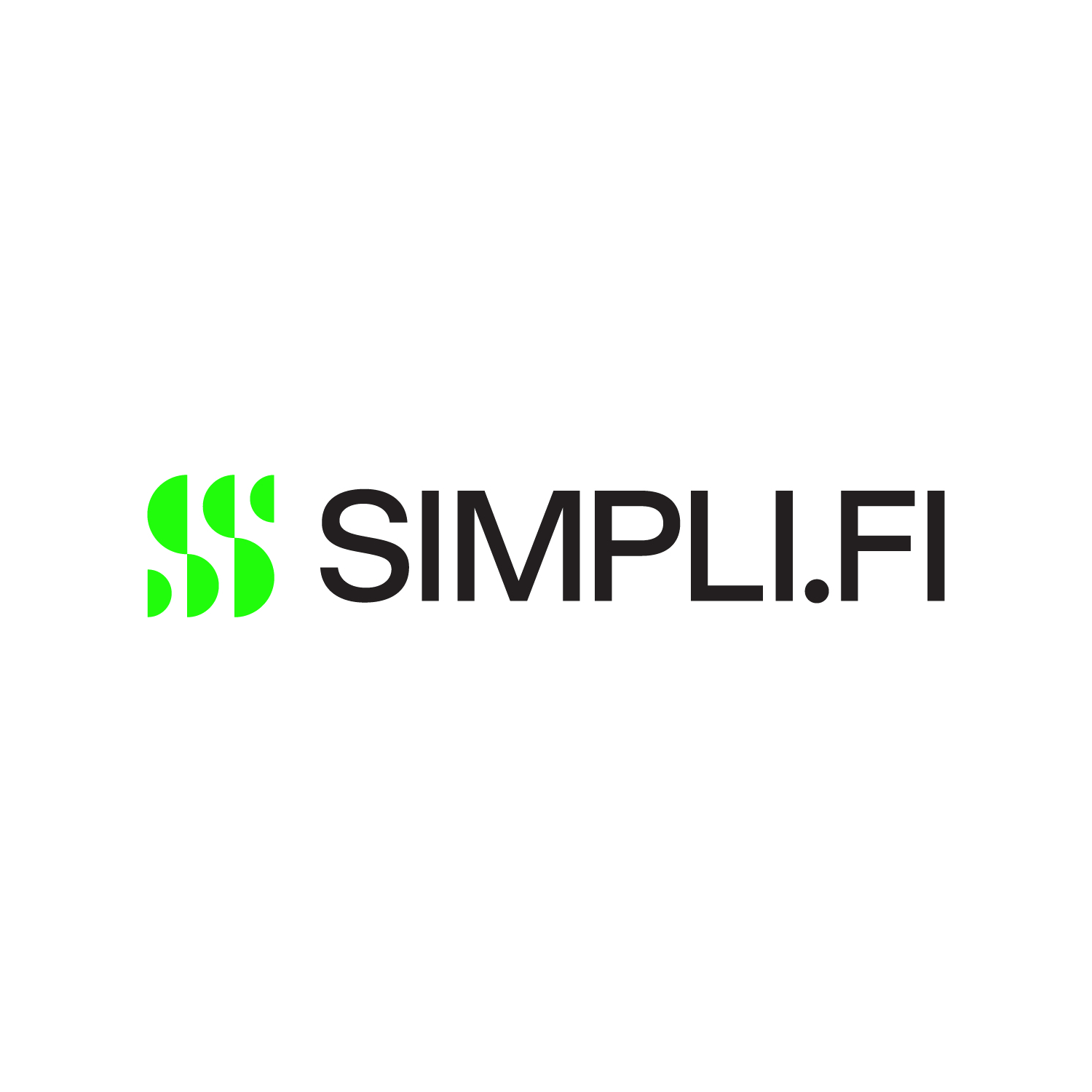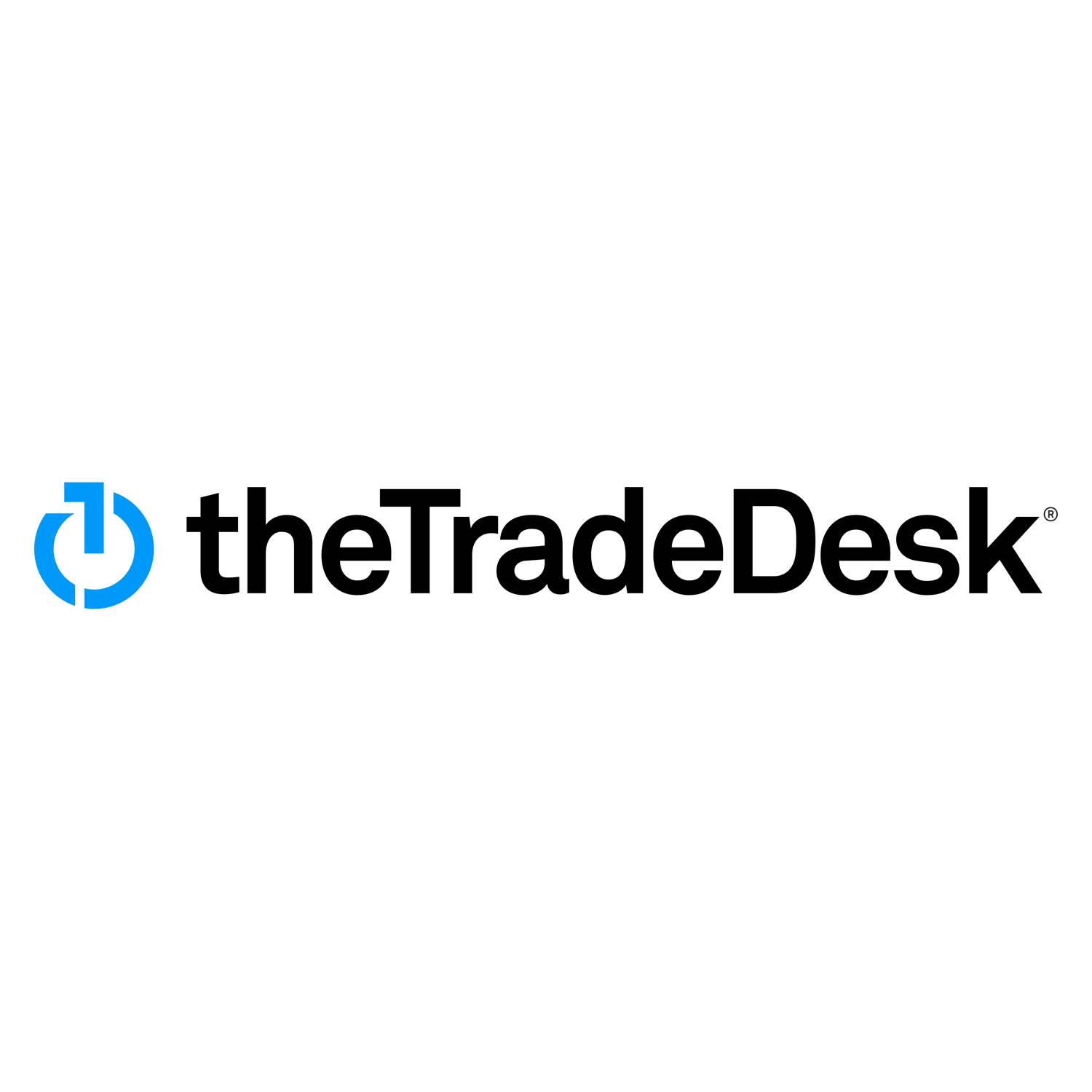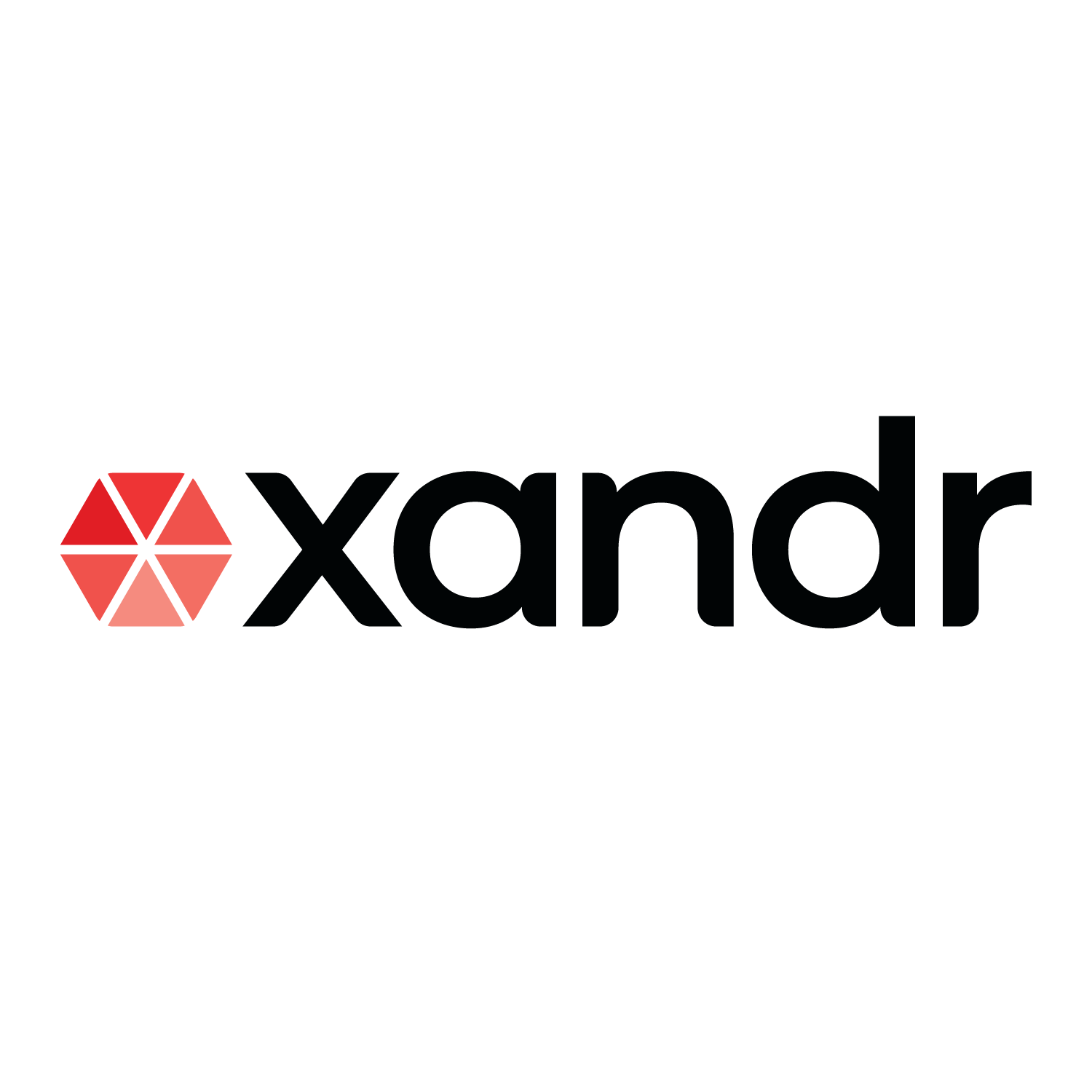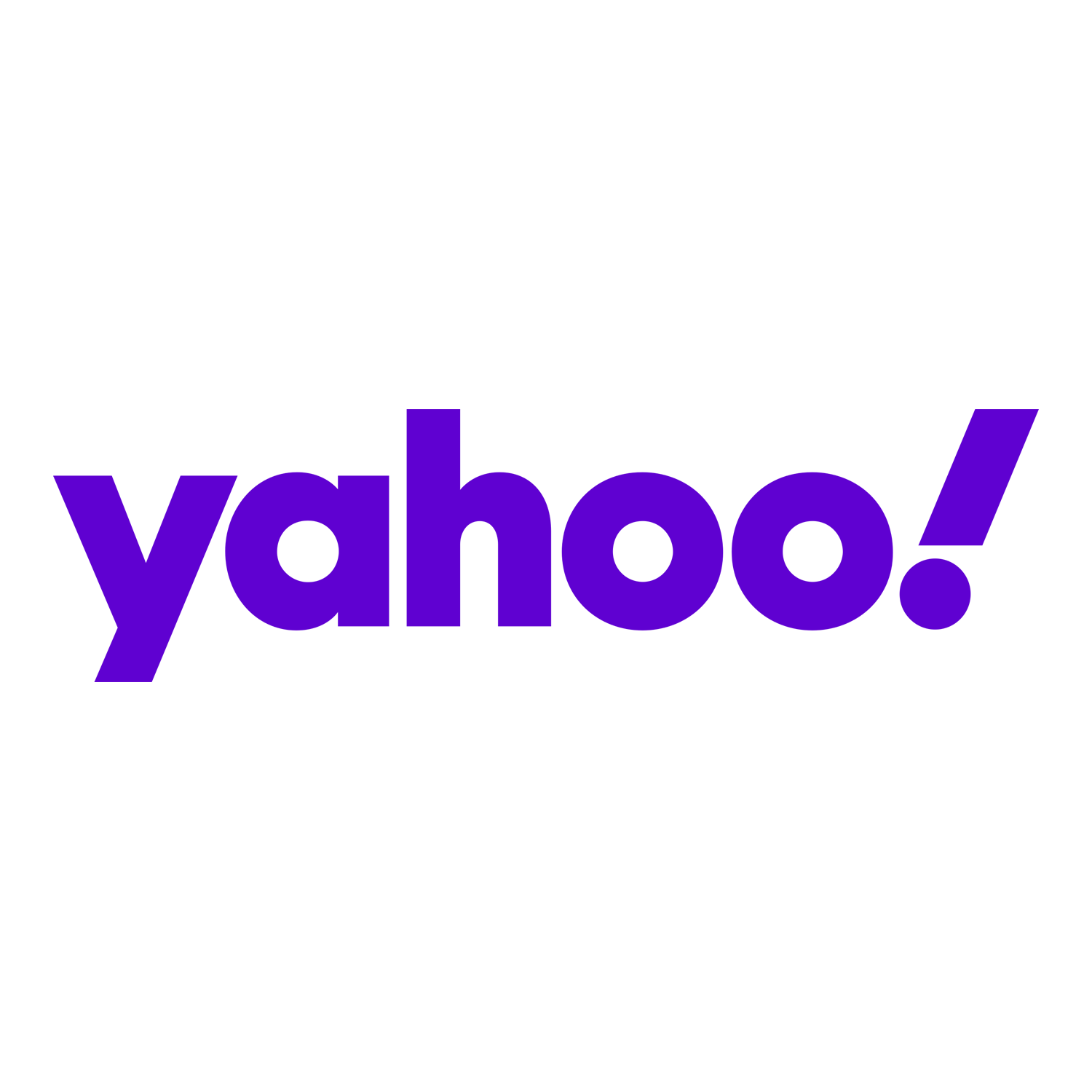 MRI-Simmons Syndicated Audiences
MRI-Simmons audiences are available on the DSP of your choice, including Adobe, Amobee, MediaMath, The Trade Desk, Yahoo and more. Please use the table below to browse through our available audience segments. If you do not see your DSP or the segments you need, please contact us.
| Marketplace Partner | Vertical | Audience Name | Description |
| --- | --- | --- | --- |
| Oracle | Automotive | Automotive | Plans to or has purchased an automobile, parts or accessories in-store or online. |
| Oracle | Automotive | Auto Luxury Lovers | They like new cars with luxury features and all the bells and whistles & Love their American-made vehicles. |
| Oracle | Automotive | Auto Rough Terrains | They know about the latest advances in auto technology and are exuberant about power. They favor SUVs, which match their active lifestyles. |
| Oracle | Automotive | Automotive Attitudes | Explores the many ways American consumers buy and interact with their vehicles |
| Oracle | Automotive | Advanced Tech | Agrees with statement 'I keep up on the latest advances in automobile technology.' |
| Oracle | Automotive | Auto Adviser | Agrees with statement 'People often ask my advice when it comes to automobiles.' |
| Oracle | Automotive | Auto Enthusiast | Agrees with statement 'I consider myself to be an automotive enthusiast.' |
| Oracle | Automotive | Auto Recommender | Agrees with statement 'When I find a vehicle that I like, I typically recommend it to people I know.' |
| Oracle | Automotive | Auto Researcher | Agrees with statement 'I research and compare as many vehicles as possible before making my final purchase decision.' |
| Oracle | Automotive | Bold & Innovative | Agrees with statement 'I seek out vehicles with bold, innovative designs that stand apart from others on the road.' |
| Oracle | Automotive | Cheap & Easy | Agrees with statement 'I want the cheapest and easiest to maintain vehicle I can find.' |
| Oracle | Automotive | Fully Loaded | Agrees with statement 'I generally purchase the most expensive model with all the luxury appointments and options.' |
| Oracle | Automotive | Fun to Drive | Agrees with statement 'Having a vehicle that is fun to drive is a top consideration in my purchasing decision.' |
| Oracle | Automotive | Influenced by Incentives | Agrees with statement 'Rebates and incentives strongly influence my new vehicle purchase decisions.' |
| Oracle | Automotive | Just Get There | Agrees with statement 'A car is nothing more than a basic means of transportation.' |
| Oracle | Automotive | Listens to Mechanic | Agrees with statement 'I always follow the advice of my mechanic.' |
| Oracle | Automotive | Maintains Properly | Agrees with statement 'I always maintain my vehicle as recommended by the manufacturer's manual.' |
| Oracle | Automotive | Personalizes Car | Agrees with statement 'I enjoy personalizing my vehicle to reflect my individual tastes.' |
| Oracle | Automotive | Quality of Construction | Agrees with statement 'The quality of workmanship/construction of a vehicle is more important than anything else.' |
| Oracle | Automotive | Safety First | Agrees with statement 'I consider safety first when shopping for a new vehicle.' |
| Oracle | Automotive | Spirited & Powerful | Agrees with statement 'I look for vehicles that offer spirited performance and powerful acceleration' |
| Oracle | Automotive | Vehicle Expresses Style | Agrees with statement 'My first consideration in choosing a vehicle is its exterior styling.' |
| Oracle | Automotive | Car Buyer | Plans to purchase or lease a car in the next 12 months |
| Oracle | Automotive | 2-Door Car | Plans to purchase or lease a 2-door car in the next 12 months |
| Oracle | Automotive | 4-Door Car | Plans to purchase or lease a 4-door Car in the next 12 months |
| Oracle | Automotive | Chevy | Would buy a Chevy if making the decision today |
| Oracle | Automotive | Electric | Would buy an Electric Car if making the decision today |
| Oracle | Automotive | Ford | Would buy a Ford if making the decision today |
| Oracle | Automotive | Honda | Would buy a Honda if making the decision today |
| Oracle | Automotive | Hybrid/Alternative Fuel Vehicle | Plans to purchase or lease a Hybrid/Alternative Fuel Vehicle intender (buy/lease) in the next 12 months |
| Oracle | Automotive | Lease a Vehicle | Plans to Lease a vehicle in the next 12 months |
| Oracle | Automotive | New Vehicle | Plans to purchase or lease a New Vehicle in the next 12 months |
| Oracle | Automotive | Subaru | Would buy a Subaru if making the decision today |
| Oracle | Automotive | SUV (Sport Utility Vehicle) | Plans to purchase or lease a SUV (Sport Utility Vehicle) in the next 12 months |
| Oracle | Automotive | Toyota | Would buy a Toyota if making the decision today |
| Oracle | Automotive | Truck | Plans to purchase or lease a Truck in the next 12 months |
| Oracle | Automotive | Used/Pre-Owned Vehicle | Plans to purchase or lease a Used/Pre-owned vehicle in the next 12 months |
| Oracle | Automotive | Van / Mini-Van | Plans to purchase or lease a Van / Mini-van in the next 12 months |
| Oracle | Automotive | Leather/Vinyl Protectants Shoppers | Bought Leather And Vinyl Protectants in the last 12 months |
| Oracle | Automotive | Main Street Drivers | Defined as purpose-driven drivers; to them, a car is just a car. |
| Oracle | Automotive | O'Reilly Auto Parts Shoppers | Bought Auto Parts from O'Reilly Auto Parts in the last 12 months |
| Oracle | Automotive | Automotive Parts and Accessories | Bought Automotive parts and/or accessories In-store or Online in the last 12 months |
| Oracle | Automotive | Bought Air Filters | Bought Air Filters in the last 12 months |
| Oracle | Automotive | Bought Anti-Freeze/Coolant | Bought Anti-Freeze/Coolant in the last 12 months |
| Oracle | Automotive | Bought Auto Parts from Amazon.com | Bought Auto Parts from Amazon.com in the last 12 months |
| Oracle | Automotive | Bought Auto Parts from Autozone | Bought Auto Parts from AutoZone in the last 12 months |
| Oracle | Automotive | Bought Auto Parts from Car Dealer | Bought Auto Parts from Car dealer in the last 12 months |
| Oracle | Automotive | Bought Auto Parts from Napa | Bought Auto Parts from NAPA in the last 12 months |
| Oracle | Automotive | Bought Auto Parts from Pep Boys | Bought Auto Parts from Pep Boys in the last 12 months |
| Oracle | Automotive | Bought Auto Parts from Walmart | Bought Auto Parts from Walmart in the last 12 months |
| Oracle | Automotive | Bought Auto Parts In-Store | Bought Auto Parts In-store in the last 12 months |
| Oracle | Automotive | Bought Auto Parts Online | Bought Auto Parts Online in the last 12 months |
| Oracle | Automotive | Bought Car Battery | Bought Car Battery in the last 12 months |
| Oracle | Automotive | Bought Car Cleaner Wash/Wipes | Bought Car Cleaner Wash/Wipes in the last 12 months |
| Oracle | Automotive | Bought Car Wax & Polish | Bought Car Wax & Polish in the last 12 months |
| Oracle | Automotive | Bought Motor Oil | Bought Motor Oil in the last 12 months |
| Oracle | Automotive | Bought Motor Oil Additives | Bought Motor Oil Additives in the last 12 months |
| Oracle | Automotive | Bought Oil Filters | Bought Oil Filters in the last 12 months |
| Oracle | Automotive | Bought Shock Absorbers/Struts | Bought Shock Absorbers/Struts in the last 12 months |
| Oracle | Automotive | Bought Spark Plugs | Bought Spark Plugs in the last 12 months |
| Oracle | Automotive | Bought Tire Care Product | Bought Tire Care Product in the last 12 months |
| Oracle | Automotive | Bought Tires | Bought Tires in the last 12 months |
| Oracle | Automotive | Bought Windshield Wipers | Bought Windshield Wipers in the last 12 months |
| Oracle | Automotive | Practical Drivers | They tend to choose vehicles for practical qualities rather than performance. You can often find them taking long car trips on their vacations. |
| Oracle | Automotive | Status Cars | They choose their vehicle for its status and image, rather than any practical qualities or performance. This group likes to change cars frequently |
| Oracle | Beverages | Beverages | Consumed a beverage in the last 6 months. |
| Oracle | Beverages | Alcohol Consumers | Consumed alcohol in the last 6 months |
| Oracle | Beverages | Alcoholic Cooler/Seltzer Drinkers | Consumed alcohol / seltzer in the last 6 months |
| Oracle | Beverages | Buys Alcohol at Costco or BJs or Wholesale Club | Purchased alcohol at a wholesale membership club in the last 30 days |
| Oracle | Beverages | Buys Beer at Costco or BJs or Wholesale Club | Purchased beer at a wholesale membership club in the last 30 days |
| Oracle | Beverages | Buys Liquor at Costco or BJs or Wholesale Club | Purchased liquor at a warehouse club in the last 30 days |
| Oracle | Beverages | Buys Wine at Costco or BJs or Wholesale Club | Purchased wine at a warehouse club in the last 30 days |
| Oracle | Beverages | Dinks Margaritas | Consumed a margarita in the last 30 days |
| Oracle | Beverages | Drinks Absolut Vodka | Consumed Absolut Vodka in the last 6 months |
| Oracle | Beverages | Drinks Alcohol at Bars or Clubs | Consumed alcohol at a bar or club in the last 30 days |
| Oracle | Beverages | Drinks Alcohol at Restaurants | Consumed Ordered alcohol at a restaurant in the last 30 days |
| Oracle | Beverages | Drinks Angry Orchard | Consumed Angry Orchard Cider in the last 6 months |
| Oracle | Beverages | Drinks any Liquor | Consumed Liquor in the last 30 days |
| Oracle | Beverages | Drinks Baileys Original Irish Cream | Consumed Baileys Original Irish Cream in the last 6 months |
| Oracle | Beverages | Drinks Beer | Consumed Beer in the last 7 days |
| Oracle | Beverages | Drinks Beer at Home | Consumed Home Beer at home in the last 30 days |
| Oracle | Beverages | Drinks Bloody Mary's | Consumed a Bloody Mary in the last 6 months |
| Oracle | Beverages | Drinks Blue Moon | Consumed Blue Moon in the last 6 months |
| Oracle | Beverages | Drinks Bourbon | Consumed Bourbon in the last 30 days |
| Oracle | Beverages | Drinks Brown Goods | Consumed Brown goods in the last 30 days |
| Oracle | Beverages | Drinks Bud Light | Consumed Bud Light in the last 6 months |
| Oracle | Beverages | Drinks Bud Light Seltzer | Consumed Bud Light Seltzer in the last 6 months |
| Oracle | Beverages | Drinks Budweiser | Consumed Budweiser in the last 6 month |
| Oracle | Beverages | Drinks Champagne or Sparkling Wine | Consumed Champagne/Sparkling Wine in the last 30 days |
| Oracle | Beverages | Drinks Coors Light | Consumed Coors Light in the last 6 months |
| Oracle | Beverages | Drinks Corona Extra | Consumed Corona Extra in the last 6 months |
| Oracle | Beverages | Drinks Corona Light | Consumed Corona Light in the last 6 months |
| Oracle | Beverages | Drinks Craft Beer | Consumed Craft Beer in the last 7 days |
| Oracle | Beverages | Drinks Crown Royal Canadian Whisky | Consumed Crown Royal Canadian Whisky in the last 6 months |
| Oracle | Beverages | Drinks Domestic Beer | Consumed Domestic Beer/Ale in the last 30 days |
| Oracle | Beverages | Drinks Don Julio Tequila | Consumed Don Julio Tequila in the last 6 months |
| Oracle | Beverages | Drinks Dos Equis | Consumed Dos Equis in the last 6 months |
| Oracle | Beverages | Drinks Gin | Consumed Gin in the last 30 days |
| Oracle | Beverages | Drinks Gin and Tonic | Consumed Gin and Tonic in the last 30 days |
| Oracle | Beverages | Drinks Grey Goose Vodka | Consumed Grey Goose Vodka in the last 6 months |
| Oracle | Beverages | Drinks Guinness Stout | Consumed Guinness Stout in the last 6 months |
| Oracle | Beverages | Drinks Hard Cider | Consumed Hard Cider in the last 30 days |
| Oracle | Beverages | Drinks Heineken | Consumed Heineken in the last 6 months |
| Oracle | Beverages | Drinks Imported Beer | Consumed Imported Beer in the last 7 days |
| Oracle | Beverages | Drinks Irish or Scotch Whiskey | Consumed Irish or Scotch Whiskey in the last 30 days |
| Oracle | Beverages | Drinks Jack Daniel's Whiskey | Consumed Jack Daniel's Whiskey in the last 6 months |
| Oracle | Beverages | Drinks Jameson Irish Whiskey | Consumed Jameson Irish Whiskey in the last 6 months |
| Oracle | Beverages | Drinks Jose Cuervo Tequila | Consumed Jose Cuervo Tequila in the last 6 months |
| Oracle | Beverages | Drinks Light Beer | Consumed Light Beer in the last 7 days |
| Oracle | Beverages | Drinks Maker's Mark Bourbon | Consumed Maker's Mark Bourbon in the last 6 months |
| Oracle | Beverages | Drinks Malibu Coconut Rum | Consumed Malibu Coconut Rum in the last 6 months |
| Oracle | Beverages | Drinks Martinis | Consumed a Martini (Gin or Vodka-based) in the last 30 days |
| Oracle | Beverages | Drinks Michelob Ultra | Consumed Michelob ULTRA in the last 6 months |
| Oracle | Beverages | Drinks Mike's Hard Lemonade | Consumed Mike's Hard Lemonade in the last 6 months |
| Oracle | Beverages | Drinks Miller Lite | Consumed Miller Lite in the last 6 months |
| Oracle | Beverages | Drinks Mimosa | Consumer Mimosa in the last 6 months |
| Oracle | Beverages | Drinks Mocktails/Non-Alcohol Cocktails | Consumed a Mocktail or Non-alcoholic cocktail in the last 30 days |
| Oracle | Beverages | Drinks Modelo Especial | Consumed Modelo Especial in the last 6 months |
| Oracle | Beverages | Drinks Mojito | Consumer Mojito in the last 6 months |
| Oracle | Beverages | Drinks Moscow Mule | Consumer Moscow Mule in the last 6 months |
| Oracle | Beverages | Drinks Old Fashioned | Consumer Old Fashioned in the last 6 months |
| Oracle | Beverages | Drinks Patrón Tequila | Consumed Patrón Tequila in the last 6 months |
| Oracle | Beverages | Drinks Piña Colada | Consumer Piña Colada in the last 6 months |
| Oracle | Beverages | Drinks Pre-Mixed Alcoholic Drinks | Consumed Pre-Mixed alcoholic drinks in the last 30 days |
| Oracle | Beverages | Drinks Red Wine | Consumered Red Wine in the last 6 months |
| Oracle | Beverages | Drinks Regional Beer | Consumed Other Small/Regional Brand in the last 6 months |
| Oracle | Beverages | Drinks Rosé Wine | Consumed Rose Wine in the last 30 days |
| Oracle | Beverages | Drinks Rum | Consumed Rum Drinkers in the last 30 days |
| Oracle | Beverages | Drinks Rum and Coke | Consumer Rum & Coke in the last 6 months |
| Oracle | Beverages | Drinks Rye or Blended Whiskey | Consumed Rye or Blended Whiskey in the last 30 days |
| Oracle | Beverages | Drinks Samuel Adams | Consumed Samuel Adams in the last 6 months |
| Oracle | Beverages | Drinks Sangria | Consumer Sangria in the last 6 months |
| Oracle | Beverages | Drinks Smirnoff Ice | Consumed Smirnoff Ice in the last 6 months |
| Oracle | Beverages | Drinks Stella Artois | Consumed Stella Artois in the last 6 months |
| Oracle | Beverages | Drinks Tequila | Consumed Tequila in the last 30 days |
| Oracle | Beverages | Drinks Tito's Vodka | Consumed Tito's Vodka in the last 6 months |
| Oracle | Beverages | Drinks Truly Hard Seltzer | Consumed Truly Hard Seltzer in the last 6 months |
| Oracle | Beverages | Drinks Vodka | Consumed Vodka in the last 30 days |
| Oracle | Beverages | Drinks Vodka and Cranberry | Consumer Rum & Coke in the last 6 months |
| Oracle | Beverages | Drinks Whiskey | Consumed Whiskey Drinkers in the last 30 days |
| Oracle | Beverages | Drinks White Alcohol | Consumed White alcohol drinkers in the last 30 days |
| Oracle | Beverages | Drinks White Claw Hard Seltzer | Consumed White Claw Hard Seltzer in the last 6 months |
| Oracle | Beverages | Drinks White Wine | Consumed White Wine in the last 6 months |
| Oracle | Beverages | Drinks Wine | Consumed Wine Drinkers in the last 30 days |
| Oracle | Beverages | Drinks Wine at Home | Consumed Wine at home in the last 30 days |
| Oracle | Beverages | Drinks Woodford Reserve Bourbon | Consumed Woodford Reserve Bourbon in the last 6 months |
| Oracle | Beverages | Drinks Yuengling | Consumed Yuengling in the last 6 month |
| Oracle | Beverages | Where Purchased | Purchased alcohol at the store or online in the last 30 days |
| Oracle | Beverages | Buys Alcohol at Convenience Store | Purchased alcohol at a convenience store in the last 30 days |
| Oracle | Beverages | Buys Alcohol at Drug Store | Purchased alcohol at a drug store in the last 30 days |
| Oracle | Beverages | Buys Alcohol at Grocery Store | Purchased alcohol at the grocery store in the last 30 days |
| Oracle | Beverages | Buys Alcohol at Liquor Store | Purchased alcohol at a liquor store in the last 30 days |
| Oracle | Beverages | Buys Alcohol at Supermarket | Purchased alcohol at a supermarket in the last 30 days |
| Oracle | Beverages | Buys Alcohol Online | Purchased alcohol online in the last 30 days |
| Oracle | Beverages | Buys Beer at Convenience Store | Purchased beer at the convenience store in the last 30 days |
| Oracle | Beverages | Buys Beer at Grocery Store | Purchased beer at the grocery store in the last 30 days |
| Oracle | Beverages | Buys Beer at Liquor Store | Purchased beer at the liquor store in the last 30 days |
| Oracle | Beverages | Buys Liquor at Liquor Stores | Purchased liquor at liquor store in the last 30 days |
| Oracle | Beverages | Buys Liquor at Supermarket | Purchased liquor at a supermarket in the last 30 days |
| Oracle | Beverages | Buys Wine at Convenience Store | Purchased wine at a convenience store in the last 30 days |
| Oracle | Beverages | Buys Wine at Grocery Store | Purchased wine at a supermarket in the last 30 days |
| Oracle | Beverages | Buys Wine at Liquor Store | Purchased wine at a liquor store in the last 30 days |
| Oracle | Beverages | Buys Wine Online | Purchased wine online in the last 30 days |
| Oracle | Beverages | Drinks Bottled Water | Drank Bottled water in the last 7 days |
| Oracle | Beverages | Drinks Diet Cola | Drank Diet Cola in the last 7 days |
| Oracle | Beverages | Drinks Energy Drinks | Drank an Energy Drink in the last 30 days |
| Oracle | Beverages | Drinks Iced Coffee Drinks | Drank An Iced Coffee Drink in the last days |
| Oracle | Beverages | Drinks Iced Tea | Drank Iced Tea in the last 7 days |
| Oracle | Beverages | Drinks Regular Cola | Drank Regular Cola drink in the last 7 days |
| Oracle | Beverages | Drinks Sparkling Water | Drank Sparkling Water in the last 7 days |
| Oracle | Beverages | Drinks Sports Drinks | Drank Sports Drink in the last 7 days |
| Oracle | Buying Styles | Buying Styles | Varying attitudes, behaviors and product choices of consumers. |
| Oracle | Buying Styles | Advice Seeker | Agrees with statement 'I often seek the advice of others before making a purchase.' |
| Oracle | Buying Styles | Brand Loyalist | Agrees with statement 'When I find a brand I like, I stick to it.' |
| Oracle | Buying Styles | Brand Means Quality | Agrees with statement 'Brand name is the best indication of quality.' |
| Oracle | Buying Styles | Brand-Loyal Coupon User | Agrees with statement 'I only use coupons for those brands I usually buy.' |
| Oracle | Buying Styles | Brands Reflect Style | Agrees with statement 'I buy brands that reflect my style.' |
| Oracle | Buying Styles | Buys American Products | Agrees with statement 'Buying American products is important to me.' |
| Oracle | Buying Styles | Buys Natural for Environment | Agrees with statement 'I buy natural products because I am concerned about the environment.' |
| Oracle | Buying Styles | Buys Natural for Health | Agrees with statement 'I buy natural products because I am concerned about me and my family's health.' |
| Oracle | Buying Styles | Cause Influenced | Agrees with statement 'I am more likely to purchase brands that support a cause I care about.' |
| Oracle | Buying Styles | Celebrity Influenced | Agrees with statement 'A celebrity endorsement may influence me to consider or buy a product.' |
| Oracle | Buying Styles | Child Influenced | Agrees with statement 'My children have a significant impact on the brands I choose.' |
| Oracle | Buying Styles | Coupon Switcher | Agrees with statement 'I will gladly switch brands to use a coupon.' |
| Oracle | Buying Styles | Discount Grocery Shopper | Agrees with statement 'My favorite grocery store offers low prices on all products every day.' |
| Oracle | Buying Styles | Early Adopter | Agrees with statement 'I'm always one of the first of my friends to try new products or services' |
| Oracle | Buying Styles | Explores at the Store | Agrees with statement 'I enjoy wandering the store looking for new, interesting products.' |
| Oracle | Buying Styles | Free Shipping | Agrees with statement 'The offer of "free shipping" attracts me to a shopping website' |
| Oracle | Buying Styles | Late Adopter | Agrees with statement 'I usually like to wait until other people have tried things before I try them myself.' |
| Oracle | Buying Styles | Long Term Brand Loyal | Agrees with statement 'I buy the brands I grew up with, the ones my parents used.' |
| Oracle | Buying Styles | Nature Over Convenience | Agrees with statement 'I am willing to give up convenience in return for a product that is environmentally safe.' |
| Oracle | Buying Styles | Networks with Brands | Agrees with statement 'I like to connect with brands through social-networking sites' |
| Oracle | Buying Styles | No Time for Coupons | Agrees with statement 'I don't have time to bother clipping or saving coupons.' |
| Oracle | Buying Styles | Online Rater | Agrees with statement 'I like to share my opinions about products and services by posting reviews and ratings online' |
| Oracle | Buying Styles | Online with a Coupon | Agrees with statement 'I only purchase products online when I have a coupon or promotional code for the site.' |
| Oracle | Buying Styles | Pays Extra for Image | Agrees with statement 'I would pay extra for a product that is consistent with the image I want to convey.' |
| Oracle | Buying Styles | Pays for Environment | Agrees with statement 'I am willing to pay more for a product that is environmentally safe.' |
| Oracle | Buying Styles | Pays for Trusted Product | Agrees with statement 'If a product is made by a company I trust, I'll buy it even if it is slightly more expensive.' |
| Oracle | Buying Styles | Price Driven | Agrees with statement 'Price is more important to me than brand names.' |
| Oracle | Buying Styles | Purchase Adviser | Agrees with statement 'People often come to me for advice before making a purchase.' |
| Oracle | Buying Styles | Quality First | Agrees with statement 'I buy based on quality, not price.' |
| Oracle | Buying Styles | Reads the Label | Agrees with statement 'I always check the ingredients and nutritional content of food products before I buy them.' |
| Oracle | Buying Styles | Review Influenced | Agrees with statement 'Before purchasing a product online, I typically read online reviews submitted by others' |
| Oracle | Buying Styles | Sales Knowledge Important | Agrees with statement 'It's important to me that salespeople be knowledgeable about the products they sell.' |
| Oracle | Buying Styles | Service Influenced | Agrees with statement 'The service of the personnel at a store is an important part of my decision to shop there.' |
| Oracle | Buying Styles | Shop to Save | Agrees with statement 'My number one goal when shopping is to save as much money as possible.' |
| Oracle | Buying Styles | Shops Around | Agrees with statement 'I like to shop around before making a purchase.' |
| Oracle | Buying Styles | Shops Around Online | Agrees with statement 'I like to compare prices across different sites before purchasing something online' |
| Oracle | Buying Styles | Shops to Relax | Agrees with statement 'I think shopping is a great way to relax.' |
| Oracle | Buying Styles | Socially Influenced | Agrees with statement 'I prefer to buy things my friends or neighbors would approve of.' |
| Oracle | Buying Styles | Socially Responsible Shopper | Agrees with statement 'I expect the brands I buy to support social causes.' |
| Oracle | Buying Styles | Specialty Shopper | Agrees with statement 'I prefer to shop at stores that specialize in a specific type or style of product.' |
| Oracle | Buying Styles | Tech Influenced | Agrees with statement 'I prefer products that offer the latest in new technology.' |
| Oracle | Buying Styles | Trendy Buyer | Agrees with statement 'I am influenced by what's hot and what's not.' |
| Oracle | Buying Styles | Variety Seeker | Agrees with statement 'I like to change brands often for the sake of variety and novelty.' |
| Oracle | Cellular / Mobile Opinions | Cellular / Mobile Opinions | Looks at the relationships different groups of consumers have with cellular/mobile technology. |
| Oracle | Cellular / Mobile Opinions | Too Easy to Reach | Agrees with statement 'Sometimes my cell phone makes me feel like I'm too available.' |
| Oracle | Communications Platforms | Communications Platforms | User of digital communications platforms. |
| Oracle | Communications Platforms | Facebook Messenger | Facebook messenger user |
| Oracle | Communications Platforms | Google Hangouts User | Google Hangouts user |
| Oracle | Communications Platforms | Microsoft Teams User | Microsoft Teams user |
| Oracle | Communications Platforms | Slack Frequent User | Slack frequent user |
| Oracle | Communications Platforms | Whatsapp | WhatsApp user |
| Oracle | Communications Platforms | Zoom User | Zoom user |
| Oracle | Consumer Electronics | Consumer Electronics | Owns or plans to purchase consumer electronics in the next 12 months |
| Oracle | Consumer Electronics | Apple Computer User | Uses an Apple computer at home |
| Oracle | Consumer Electronics | Apple Watch | Owns an Apple Watch |
| Oracle | Consumer Electronics | Big Screen TV purchaser | Plans to buy a Big Screen TV |
| Oracle | Consumer Electronics | Computer Purchaser | Plans to buy a new computer |
| Oracle | Consumer Electronics | Fitbit | Owns a Fitbit |
| Oracle | Consumer Electronics | Fitness Tracker | Owns a Fitness tracker |
| Oracle | Consumer Electronics | Garmin Watch | Owns a Garmin watch |
| Oracle | Consumer Electronics | Home Theater System Purchaser | Plans to purchase Home theater system Intender in the next 12 months |
| Oracle | Consumer Electronics | Laptop Purchaser | Plans to purchase a new laptop |
| Oracle | Consumer Electronics | New Phone Purchaser | Plans to purchase New Phone purchaser in the next 12 months |
| Oracle | Consumer Electronics | Printed Photos | Printed digital photos in the last 12 months |
| Oracle | Consumer Electronics | Satellite Radio Subscriber | Plans to subscribe to Satellite Radio subscriber in the next 12 months |
| Oracle | Consumer Electronics | Smart Doorbell | Has smart doorbell |
| Oracle | Consumer Electronics | Smart Home Device Owner | Plans to purchase Smart home device owner in the next 12 months |
| Oracle | Consumer Electronics | Smart Home Security System | Has smart home security system |
| Oracle | Consumer Electronics | Smart Lighting | Has smart lighting in the house |
| Oracle | Consumer Electronics | Smart Speaker Purchaser | Plans to purchase Smart Speaker purchaser in the next 12 months |
| Oracle | Consumer Electronics | Smart Thermostat | Has a smart thermostat such as a NEST |
| Oracle | Consumer Electronics | Smart TV Owner | Owns a Smart TV |
| Oracle | Consumer Electronics | Smartwatch Purchaser | Plans to purchase Smartwatch purchaser in the next 12 months |
| Oracle | Consumer Electronics | Tablet Purchaser | Plans to purchase Tablet (e.g. iPad, etc.) in the next 12 months |
| Oracle | Consumer Electronics | Video Games | Uses online gaming network or console in the last 30 days |
| Oracle | Consumer Electronics | Nintendo Switch Online | Used Online gaming network Nintendo Switch in the last 30 days |
| Oracle | Consumer Electronics | Played Multiplayer Game Online | Played a Multiplayer Game online in the last 30 days |
| Oracle | Consumer Electronics | PlayStation Network | Used Online gaming network PlayStation Network in the last 30 days |
| Oracle | Consumer Electronics | Video Game Console Player | Plays console video games |
| Oracle | Consumer Electronics | Watched Esports | Watched an Esports event in the last 30 days |
| Oracle | Consumer Electronics | Xbox Network | Used Online gaming network Xbox in the last 30 days |
| Oracle | Fashion & Style Attitudes | Fashion & Style Attitudes | Explores the many ways American consumers balance style and practicality. |
| Oracle | Fashion & Style Attitudes | Comfort Important | Agrees with statement 'Comfort is one of the most important factors when selecting fashion products to purchase.' |
| Oracle | Fashion & Style Attitudes | Cues from Celebs | Agrees with statement 'When a celebrity designs a product, I am more likely to buy it.' |
| Oracle | Fashion & Style Attitudes | Dresses to Impress | Agrees with statement 'I must admit I wear designer brands partially to impress other people.' |
| Oracle | Fashion & Style Attitudes | Fashion for Me | Agrees with statement 'I dress more to please myself than others.' |
| Oracle | Fashion & Style Attitudes | Fashion Internet Shopper | Agrees with statement 'I'm willing to use the Internet to shop for fashion products.' |
| Oracle | Fashion & Style Attitudes | Fashion Loyalist | Agrees with statement 'I am loyal to only a few fashion brands and stick with them' |
| Oracle | Fashion & Style Attitudes | Fashion Overspender | Agrees with statement 'I often spend more money than I expected to on my fashion purchases.' |
| Oracle | Fashion & Style Attitudes | Follows Fashion Budget | Agrees with statement 'I only spend what I budget on fashion items.' |
| Oracle | Fashion & Style Attitudes | Follows Skincare Routine | Agrees with statement 'I follow a strict skin-care routine.' |
| Oracle | Fashion & Style Attitudes | Hairstyle Adventurer | Agrees with statement 'I often try different ways to style my hair.' |
| Oracle | Fashion & Style Attitudes | Hairstyle Loyalist | Agrees with statement 'When I find a haircut that suits me, I stick with it.' |
| Oracle | Fashion & Style Attitudes | Likes Designer Clothes | Agrees with statement 'Clothes made by fashion designers are more appealing.' |
| Oracle | Fashion & Style Attitudes | Look Over Brand | Agrees with statement 'When buying fashion products, the overall look is more important than the brand.' |
| Oracle | Fashion & Style Attitudes | Magazines for Trends | Agrees with statement 'I rely on magazines to keep me up to date on fashion.' |
| Oracle | Fashion & Style Attitudes | Organic Beauty | Agrees with statement 'I often use natural or organic beauty products.' |
| Oracle | Fashion & Style Attitudes | Replacement Buyer | Agrees with statement 'I only buy shoes and clothing when I have to replace something.' |
| Oracle | Fashion & Style Attitudes | Stresses Youth | Agrees with statement 'Maintaining a youthful appearance is important to me' |
| Oracle | Fashion & Style Attitudes | Sunscreen Every Day | Agrees with statement 'I typically use skincare products that contain sunscreen.' |
| Oracle | Fashion & Style Attitudes | Trends Over Quality | Agrees with statement 'I'll buy trendy clothes even if they're not the highest quality.' |
| Oracle | Fashion & Style Attitudes | Trendy Stylist | Agrees with statement 'I consider my fashion style to be trendy.' |
| Oracle | Finance | Finance | Plans for financial decisions or status. |
| Oracle | Finance | Auto Insurance | Plans to purchase Auto Insurance in the next 12 months |
| Oracle | Finance | Buy Life Insurance | Plans to purchase buy life insurance in the next 12 months |
| Oracle | Finance | Collect NFT | Adults who plan to buy or trade NFT's in the next 6 months |
| Oracle | Finance | Confident Spenders | Truly confident about their current fiscal situation, this group is financially secure and willing to take investment risks. Their purchase behavior, if it has changed at all, leans toward spending more on big- and medium-ticket items. |
| Oracle | Finance | Economically Indifferent | Generally has a modest financial situation, are out of the mainstream; they are economically indifferent to fiscal changes. They do not have any sense that the economy is changing for better or worse. |
| Oracle | Finance | Finance Attitudes | Various emotional, social, historical, and practical components that contribute to the different ways consumers spend and invest their money. |
| Oracle | Finance | Account Aware | Agrees with statement 'I always know broadly how much is in my bank account at any one time.' |
| Oracle | Finance | Aggressive Investing Strategy | Agrees with statement 'I like to take risks when investing for the chance of a high return.' |
| Oracle | Finance | Asks for Finance Advice | Agrees with statement 'I often ask the advice of others when it comes to financial products or services.' |
| Oracle | Finance | Banks At a Distance | Agrees with statement 'I hate having to go to the branch of my bank or savings institution.' |
| Oracle | Finance | Conservative Investing Strategy | Agrees with statement 'It is better for me to put my money in a low-risk investment, even if the return may not be as great.' |
| Oracle | Finance | Enthusiastic Investor | Agrees with statement 'I find the ups and downs of the financial markets exciting.' |
| Oracle | Finance | Finance Advisor | Agrees with statement 'I often take the opportunity to discuss my knowledge of financial products or services with others. |
| Oracle | Finance | Finance Recommender | Agrees with statement 'When I find a financial product or service that I like, I typically recommend it to people I know.' |
| Oracle | Finance | Hates to Borrow | Agrees with statement 'I hate to borrow money' |
| Oracle | Finance | Invests for the Future | Agrees with statement 'Investing for the future is very important to me' |
| Oracle | Finance | Invests Like Parents | Agrees with statement 'The way I deal with my finances reflects how my parents dealt with theirs.' |
| Oracle | Finance | Likes to Learn | Agrees with statement 'I enjoy learning about financial products or services from others.' |
| Oracle | Finance | Parental Advice in Finance | Agrees with statement 'The way I deal with my finances reflects how my parents dealt with theirs.' |
| Oracle | Finance | Reads About Finance | Agrees with statement 'I regularly read financial news or financial publications.' |
| Oracle | Finance | Saves for a Purpose | Agrees with statement 'I only save for a specific purpose.' |
| Oracle | Finance | Financial Nesters | Trying to maintain their lifestyle with a "business as usual" outlook but are aware of the changes in the economy. They don't expect either to improve anytime soon but continue to spend and plan for their anticipated retirement. |
| Oracle | Finance | Financially Uninvolved | They focus on the present; they want what they want when they want it. They have little interest in things financial, even those that touch them personally. "Long-term Savings" is an abstract concept to them |
| Oracle | Finance | Fiscally Fit | More flexible and adaptive to changes in the market than others, they are well positioned to weather any economic downturns. They are not risk-takers but are optimistic about the future of the American economy as well as their own fiscal health. |
| Oracle | Finance | Money Game Players | They want to have as much control over their investments as possible yet are willing to tolerate market risk for a higher return. |
| Oracle | Finance | Money Game Spectators | Feed off the excitement of the market's ups and downs but can't take a chance on getting hurt themselves. Somewhat passive when it comes to long-term market investing |
| Oracle | Finance | Pay Off Home Mortgage | Plans to purchase pay off home mortgage in the next 12 months |
| Oracle | Finance | Refinance Mortgage | Plans to refinance mortgage in the next 12 months |
| Oracle | Finance | Roll Over a 401K/Pension/IRA | Plans to roll over a 401k/Pension/IRA in the next 12 months |
| Oracle | Finance | Savers First | Enthusiastic about their savings, but highly intolerant of risking them for a greater return. "Savings" is an important factor for their futures, and as much an immediate necessity as food and shelter. |
| Oracle | Finance | Sell Home | Plans to sell home in the next 12 months |
| Oracle | Finance | Start or Buy a New Business | Plans to purchase Start or buy a new business in the next 12 months |
| Oracle | Finance | Stocks/Bonds/Mutual Funds | Plans to purchase Stocks/Bonds/Mutual Funds in the next 12 months |
| Oracle | Finance | Trade Cryptocurrency | Adults who plan to buy, sell, or trade cryptocurrency in the next 6 months |
| Oracle | Finance | Use Cryptocurrency | Adults who plan to use cryptocurrency to make a purchase in the next 6 months |
| Oracle | Food and Diet | Food and Diet | Self identifies eating habits and diet. |
| Oracle | Food and Diet | Convenience Eaters | Want food that is fast, convenient, and easy to prepare and/or eat. They show little interest in cooking, healthy eating, or nutritional value. These eaters prefer picking up a prepared meal to spending time cooking at home. |
| Oracle | Food and Diet | Diet to Control Blood Sugar | Uses eating habits and diet to control blood sugar |
| Oracle | Food and Diet | Diet to Lower Cholesterol | Uses eating habits and diet to lower cholesterol |
| Oracle | Food and Diet | Has Food Allergy | Self identifies as having food allergies |
| Oracle | Food and Diet | Healthy Holistics | Committed to exercise, organic foods, and healthy choices while shopping and eating, which help them to stay healthy. They are active in their personal health management, trust holistic medicine, and like to cook nutritious meals. |
| Oracle | Food and Diet | Image Shapers | Looking good means being healthy; they embrace convenience in their healthy choices. They are brand-loyal, tend to be vegetarians, and like healthy pre-cooked and fast-food options. |
| Oracle | Food and Diet | Keto Dieters | Self identifies as following a "Keto" diet |
| Oracle | Food and Diet | Lactose Intolerant | Self identifies as "lactose intolerant" |
| Oracle | Food and Diet | Low Sodium Dieters | Uses eating habits and diet to lower sodium intake |
| Oracle | Food and Diet | Meal Kit Subscriber | Subscribes to meal kits |
| Oracle | Food and Diet | Reformed Eaters | Have come to realize that they should make healthier choices in food rather than letting convenience be the guiding force. |
| Oracle | Food and Diet | Semi-Vegetarian | Self identifies as "semi-vegetarian" |
| Oracle | Food and Diet | The Invincibles | Generally unconcerned about their health, they eat what they want and rarely get sick. They are younger and lead busy lives - they rely on fast food on the run and shun preventative health care measures. |
| Oracle | Food and Diet | True Foodies | Passionate about food and spend a lot of time cooking at home. They prefer fresh ingredients and organic food and consider themselves culinary experts. Variety is the spice of their life, and they love to try different cuisines. |
| Oracle | Food and Diet | Trusting Patients | Rely on doctors and modern medicine as well as practicing a healthy lifestyle. They are older and take an active role in managing their health, seeking out health information as well as purchasing fresh and natural ingredients. |
| Oracle | Food and Diet | Variety Budget Eaters | Are very busy and frequently eat on the run. They see frozen food as a convenient alternative to preparing meals with fresh ingredients. They are interested in gourmet food - as long as it fits into their budget. |
| Oracle | Food and Diet | Weekend Chefs | Have some interest in cooking but are mostly sociable home chefs. When they can find time in their busy schedule, they love to cook for friends and family. For this group, healthy food is tasty food, although they do indulge their cravings. |
| Oracle | Food and Diet | Weight Reformers | Constantly struggling with healthy food choices to improve their diet and their health. They are always quick to try a new diet or weight-loss plan in their struggle to break bad food habits and are often trying to exercise more. |
| Oracle | Food and Diet | Workout Enthusiasts | Self identifies as "workout enthusiast" |
| Oracle | Food Attitudes | Food Attitudes | Understanding the degree to which Americans eat with their health in mind and the importance of planning and convenience in shopping for food and in preparing their meals |
| Oracle | Food Attitudes | Brand Food Loyalist | Agrees with statement 'I am loyal to my food brands and stick with them.' |
| Oracle | Food Attitudes | Breakfast Believer | Agrees with statement 'I try to eat a healthy breakfast every day.' |
| Oracle | Food Attitudes | Cooking Disinterest | Agrees with statement 'I don't have very much interest in cooking.' |
| Oracle | Food Attitudes | Decides Based on Labels | Agrees with statement 'I always check the ingredients and nutritional content on the labels of products before I buy them.' |
| Oracle | Food Attitudes | Eats Organic Regularly | Agrees with statement 'I regularly eat organic foods.' |
| Oracle | Food Attitudes | Eats Out Alone | Agrees with statement 'I'm fine with eating at a restaurant by myself.' |
| Oracle | Food Attitudes | Eats Planned Meals | Agrees with statement 'Dinners in my home are usually planned ahead of time.' |
| Oracle | Food Attitudes | Fast Food Fun Seeker | Agrees with statement 'Eating at a fast food restaurant is fun.' |
| Oracle | Food Attitudes | Fast Food In A Hurry | Agrees with statement 'I only eat fast food when I'm in a rush.' |
| Oracle | Food Attitudes | Finds Comfort in Food | Agrees with statement 'Food is a comfort to me' |
| Oracle | Food Attitudes | Food Variety Seeker | Agrees with statement 'I enjoy trying different types of food.' |
| Oracle | Food Attitudes | Frequent Cooker | Agrees with statement 'During a given week, I cook meals frequently.' |
| Oracle | Food Attitudes | Frozen Dinner Averse | Agrees with statement 'I rarely eat frozen dinners.' |
| Oracle | Food Attitudes | Frozen Foods | Agrees with statement 'I often eat frozen dinners.' |
| Oracle | Food Attitudes | Healthy Snacker | Agrees with statement 'Generally, I only snack on healthy foods.' |
| Oracle | Food Attitudes | Lets Kids Decide | Agrees with statement 'I let my children make their own decision when ordering at a restaurant.' |
| Oracle | Food Attitudes | Likes Easy Cooking | Agrees with statement 'I'm always on the lookout for quick and easy meal options' |
| Oracle | Food Attitudes | Locavore | Agrees with statement 'I try to buy foods that are grown or produced locally (in the region where I live).' |
| Oracle | Food Attitudes | No Time to Cook | Agrees with statement 'Often, I eat my meals on the run.' |
| Oracle | Food Attitudes | Nutrition Aware | Agrees with statement 'I try to eat healthy these days and pay attention to my nutrition.' |
| Oracle | Food Attitudes | Prefers Fresh Food | Agrees with statement 'I prefer cooking with fresh food rather than canned or frozen.' |
| Oracle | Food Attitudes | Prefers Takeout to Cooking | Agrees with statement 'I prefer picking up quick meals to cooking meals.' |
| Oracle | Food Attitudes | Restaurant Celebrator | Agrees with statement 'I typically celebrate special occasions at restaurants.' |
| Oracle | Food Attitudes | Restaurant Nutritionist | Agrees with statement 'I evaluate the nutrition of menu items when ordering at a restaurant.' |
| Oracle | Food Attitudes | Seeks Healthy Fast Food | Agrees with statement 'I like to see healthier options at fast food restaurants.' |
| Oracle | Food Attitudes | Sweet Tooth | Agrees with statement 'I indulge my cravings for sweets.' |
| Oracle | GfK Roper | Personal Influence | Explores both behavioral and attitudinal responses to how important a spcific influence to you as a guiding principle in your life |
| Oracle | GfK Roper | Automotive | Automotive Influential Consumers |
| Oracle | GfK Roper | Automotive Products | Automotive Products Category Influential Consumers |
| Oracle | GfK Roper | Beauty | Beauty Category Influential Consumers |
| Oracle | GfK Roper | Books | Books Category Influential Consumers |
| Oracle | GfK Roper | Cleaning Products | Cleaning products Category Influential Consumers |
| Oracle | GfK Roper | Coffee | Coffee Category Influential Consumers |
| Oracle | GfK Roper | Cooking | Cooking Category Influential Consumers |
| Oracle | GfK Roper | Education | Education Category Influential Consumers |
| Oracle | GfK Roper | Environmentally-Friendly | Environmentally-Friendly products Category Influential Consumers |
| Oracle | GfK Roper | Fashion - Shoes | Fashion - Shoes Category Influential Consumers |
| Oracle | GfK Roper | Gardening | Gardening Category Influential Consumers |
| Oracle | GfK Roper | Grocery Shopping | Grocery Shopping Category Influential Consumers |
| Oracle | GfK Roper | Healthcare | Healthcare Category Influential Consumers |
| Oracle | GfK Roper | Healthy Lifestyle | Healthy Lifestyle Category Influential Consumers |
| Oracle | GfK Roper | Home Remodeling | Home Remodeling Category Influential Consumers |
| Oracle | GfK Roper | Interior Decorating | Interior Decorating Category Influential Consumers |
| Oracle | GfK Roper | Internet | Internet Category Influential Consumers |
| Oracle | GfK Roper | Mobile/Cell Phones | Mobile/Cell phones Category Influential Consumers |
| Oracle | GfK Roper | Music | Music Category Influential Consumers |
| Oracle | GfK Roper | Photography | Photography Category Influential Consumers |
| Oracle | GfK Roper | Products for Babies or Children | Products for Babies or Children Category Influential Consumers |
| Oracle | GfK Roper | Restaurants | Restaurants Category Influential Consumers |
| Oracle | GfK Roper | Shopping | Shopping Category Influential Consumers |
| Oracle | GfK Roper | Snack | Snack Category Influential Consumers |
| Oracle | GfK Roper | Sports | Sports Category Influential Consumers |
| Oracle | GfK Roper | Travel | Travel Category Influential Consumers |
| Oracle | GfK Roper | Video Games | Video Games Category Influential Consumers |
| Oracle | GfK Roper | Personal Values | Explores both behavioral and attitudinal responses to how important a spcific value to you as a guiding principle in your life |
| Oracle | GfK Roper | Adventure | Adventure: Seeking adventure and risk (7 on a 7-point scale of importance) |
| Oracle | GfK Roper | Ambition | Ambition: Aspiring to get ahead (7 on a 7-point scale of importance) |
| Oracle | GfK Roper | Authenticity | Authenticity: Being true to myself (7 on a 7-point scale of importance) |
| Oracle | GfK Roper | Being in Tune with Nature | Being in tune with nature: Fitting into nature (7 on a 7-point scale of importance) |
| Oracle | GfK Roper | Creativity | Creativity: Being creative, imaginative (7 on a 7-point scale of importance) |
| Oracle | GfK Roper | Curiosity | Curiosity: Wanting to explore and learn about new things (7 on a 7-point scale of importance) |
| Oracle | GfK Roper | Duty | Duty: Fulfilling obligations to family, community and country (7 on a 7-point scale of importance) |
| Oracle | GfK Roper | Enjoying Life | Enjoying life: Doing things because I like them (7 on a 7-point scale of importance) |
| Oracle | GfK Roper | Equality | Equality: Desiring equal opportunity for all (7 on a 7-point scale of importance) |
| Oracle | GfK Roper | Excitement | Excitement: Having stimulating experiences (7 on a 7-point scale of importance) |
| Oracle | GfK Roper | Faith | Faith: Holding to religious faith and belief (7 on a 7-point scale of importance) |
| Oracle | GfK Roper | Freedom | Freedom: Having freedom of action and thought (7 on a 7-point scale of importance) |
| Oracle | GfK Roper | Friendship | Friendship: Having close, supportive friends (7 on a 7-point scale of importance) |
| Oracle | GfK Roper | Having Fun | Having fun: Having a good time (7 on a 7-point scale of importance) |
| Oracle | GfK Roper | Helpfulness | Helpfulness: Making the effort to assist others (7 on a 7-point scale of importance) |
| Oracle | GfK Roper | Honesty | Honesty: Being sincere, having integrity (7 on a 7-point scale of importance) |
| Oracle | GfK Roper | Knowledge | Knowledge: Being well educated (7 on a 7-point scale of importance) |
| Oracle | GfK Roper | Learning | Learning: Continuing to learn throughout my life (7 on a 7-point scale of importance) |
| Oracle | GfK Roper | Looking Good | Looking good: Seeking the utmost attractive appearance (7 on a 7-point scale of importance) |
| Oracle | GfK Roper | Open-mindedness | Open-mindedness: Being broad-minded (7 on a 7-point scale of importance) |
| Oracle | GfK Roper | Power | Power: Having control over people and resources (7 on a 7-point scale of importance) |
| Oracle | GfK Roper | Preserving the Environment | Preserving the environment: Helping to preserve nature (7 on a 7-point scale of importance) |
| Oracle | GfK Roper | Protecting the Family | Protecting the family: Having safety for loved ones (7 on a 7-point scale of importance) |
| Oracle | GfK Roper | Romance | Romance: Having romance in my life (7 on a 7-point scale of importance) |
| Oracle | GfK Roper | Self-reliance | Self-reliance: Being self reliant, choosing my own goals (7 on a 7-point scale of importance) |
| Oracle | GfK Roper | Simplicity | Simplicity: Keeping your life and mind as uncluttered as possible (7 on a 7-point scale of importance) |
| Oracle | GfK Roper | Social Recognition | Social Recognition: Being publicly noticed, recognized, and acknowledged (7 on a 7-point scale of importance) |
| Oracle | GfK Roper | Social Responsibility | Social responsibility: Working for the welfare of society (7 on a 7-point scale of importance) |
| Oracle | GfK Roper | Social Tolerance | Social tolerance: Respecting ethnic, religious, and racial differences (7 on a 7-point scale of importance) |
| Oracle | GfK Roper | Stable Personal Relationships | Stable personal relationships: Maintaining a long-term commitment to friends and love ones (7 on a 7-point scale of importance) |
| Oracle | GfK Roper | Status | Status: Achieving a higher social status (7 on a 7-point scale of importance) |
| Oracle | GfK Roper | Thrift | Thrift: Being economical or careful with money and avoiding excesses(7 on a 7-point scale of importance) |
| Oracle | GfK Roper | Tradition | Tradition: Preserving time-honored customs (7 on a 7-point scale of importance) |
| Oracle | GfK Roper | Wealth | Wealth: Having material possessions, a lot of money (7 on a 7-point scale of importance) |
| Oracle | GfK Roper | Working Hard | Working hard: Always giving my best effort (7 on a 7-point scale of importance) |
| Oracle | GfK Roper | Public Activities | Attended or engaged in public activities. |
| Oracle | GfK Roper | Attends Public Meetings | Attended a public meeting on town or school affairs in last 12 months |
| Oracle | GfK Roper | Attends Public Speeches | Attended a political rally, speech, or organized protest in last 12 months |
| Oracle | GfK Roper | Engaged in Fund Raising | Engaged in fund raising in last 12 months |
| Oracle | GfK Roper | Environmental Causes Particpants | Engaged in environmental causes in the last 12 months |
| Oracle | GfK Roper | Recycles Products | Recycled products in the last 12 months |
| Oracle | GfK Roper | Serves on Local Committees | Served on a local committee in the last 12 months |
| Oracle | GfK Roper | Signed a Petition in Last 12 Months | Signed a petition in the last 12 months |
| Oracle | GfK Roper | Written or Called a Politician | Written or called any politician at the state,local, or national level in last 12 months |
| Oracle | GfK Roper | Public Activities | Top third of people who spent time doing activities |
| Oracle | GfK Roper | Ample Sleep Each Night | Top third of people who spent time Number of hours sleep each night |
| Oracle | GfK Roper | Commuting to Work | Top third of people who spent time Commuting to and from work |
| Oracle | GfK Roper | Enjoys Learning New Things | Top third of people who spent time at personal computer including the Internet |
| Oracle | GfK Roper | Fun/Exciting Activities | Top third of people who spent time Doing fun and exciting things |
| Oracle | GfK Roper | Spend Time Cooking | Top third of people who spent time Cooking |
| Oracle | GfK Roper | Spend Time Doing Housework | Top third of people who spent time Housework |
| Oracle | GfK Roper | Spend Time Exercising | Top third of people who spent time Exercising |
| Oracle | GfK Roper | Spend Time Gardening | Top third of people who spent time Gardening or yard work |
| Oracle | GfK Roper | Spend Time Reading | Top third of people who spent time Reading |
| Oracle | GfK Roper | Time on Computer/Internet | Top third of people who spent time at personal computer including the Internet |
| Oracle | GfK Roper | Time with Friends Around Town | Top third of people who spent time Socializing/doing things with friends around town |
| Oracle | GfK Roper | Time with Kids/Grandkids | Top third of people who spent time With kids or grandkids at home or outside the home |
| Oracle | GfK Roper | Time with Significant Other | Top third of people who spent time with your spouse or significant other |
| Oracle | GfK Roper | Volunteers in school | Top third of people who spent time at school or any organizations other than church |
| Oracle | GfK Roper | Watching TV or Movies at Home | Top third of people who spent time Watching television or movies at home |
| Oracle | GfK Roper | Works Outside of Home | Top third of people who spent time working at a paid job outside of home |
| Oracle | Health Attitudes | Health Attitudes | Insights into how Americans relate to their general health, to the medical community and to the pharmaceutical industry. |
| Oracle | Health Attitudes | Eats Right | Agrees with statement 'I consider my diet to be very healthy.' |
| Oracle | Health Attitudes | Exercises Often | Agrees with statement 'I follow a regular exercise routine' |
| Oracle | Health Attitudes | Herbal Believer | Agrees with statement 'In general, I think herbal supplements are effective' |
| Oracle | Health Attitudes | Proactive Health Seeker | Agrees with statement 'I am always looking for new ways to live a healthier life' |
| Oracle | Health Attitudes | Regular Doctor Visits | Agrees with statement 'I go to the doctor regularly for check-ups.' |
| Oracle | Health Attitudes | Vitamin Believer | Agrees with statement 'Vitamins/supplements should be taken for long-term health benefits' |
| Oracle | Hispanic Food | Hispanic Food | Hispanic Food Consumer |
| Oracle | Hispanic Food | Enjoys Traditional Hispanic Food | Agrees with the statement 'I enjoy eating traditional Hispanic/Latin American food' |
| Oracle | Leisure Activities | Leisure Activities | Different segments of US adults and their leasure activities |
| Oracle | Leisure Activities | Adult Education Courses | Adult education courses: Have personally done in last 12 months. |
| Oracle | Leisure Activities | Art Galleries or Shows | Art galleries or shows: Have personally done in last 12 months. |
| Oracle | Leisure Activities | Attend Auto Shows | Attend Auto Shows: Have personally done in last 12 months. |
| Oracle | Leisure Activities | Attend Country Music Performances | Attend country music performances: Have personally done in last 12 months. |
| Oracle | Leisure Activities | Attend Dance Performances | Attend dance performances: Have personally done in last 12 months. |
| Oracle | Leisure Activities | Attend Rock Music Performances | Attend rock music performances: Have personally done in last 12 months. |
| Oracle | Leisure Activities | Baking | Baking: Have personally done in last 12 months. |
| Oracle | Leisure Activities | Birdwatching | Birdwatching: Have personally done in last 12 months. |
| Oracle | Leisure Activities | Book Clubs | Book clubs: Have personally done in last 12 months. |
| Oracle | Leisure Activities | Console Video Games | Console Video Games: Have personally done in last 12 months. |
| Oracle | Leisure Activities | Cooking for Fun | Cooking for fun: Have personally done in last 12 months. |
| Oracle | Leisure Activities | Crossword Puzzles | Crossword puzzles: Have personally done in last 12 months. |
| Oracle | Leisure Activities | Desktop (PC) Games | Desktop (PC) Games: Have personally done in last 12 months. |
| Oracle | Leisure Activities | Dining Out | Dining out: Have personally done in last 12 months. |
| Oracle | Leisure Activities | Entertain Friends or Relatives at Home | Entertain friends or relatives at home: Have personally done in last 12 months. |
| Oracle | Leisure Activities | Go to Bars/Night Clubs | Go to bars/night clubs: Have personally done in last 12 months. |
| Oracle | Leisure Activities | Go to Live Theater | Go to live theater: Have personally done in last 12 months. |
| Oracle | Leisure Activities | Go to Museums | Go to museums: Have personally done in last 12 months. |
| Oracle | Leisure Activities | Go to the Beach | Go to the beach: Have personally done in last 12 months. |
| Oracle | Leisure Activities | Home Decoration & Furnishing | Home decoration and furnishing: Have personally done in last 12 months. |
| Oracle | Leisure Activities | Other Music Performances | Other Music Performances: Have personally done in last 12 months. |
| Oracle | Leisure Activities | Photo Album/Scrapbooking | Photo Album/Scrapbooking: Have personally done in last 12 months. |
| Oracle | Leisure Activities | Photography | Photography: Have personally done in last 12 months. |
| Oracle | Leisure Activities | Picnic | Picnic: Have personally done in last 12 months. |
| Oracle | Leisure Activities | Play Bingo | Play bingo: Have personally done in last 12 months. |
| Oracle | Leisure Activities | Play Musical Instrument | Play musical instrument: Have personally done in last 12 months. |
| Oracle | Leisure Activities | Reading Books | Reading books: Have personally done in last 12 months. |
| Oracle | Leisure Activities | Reading Comic Books | Reading comic books: Have personally done in last 12 months. |
| Oracle | Leisure Activities | Sudoku Puzzles | Sudoku Puzzles: Have personally done in last 12 months. |
| Oracle | Leisure Activities | Tailgating | Tailgating: Have personally done in last 12 months. |
| Oracle | Leisure Activities | Visit Aquarium | Visit Aquarium: Have personally done in last 12 months. |
| Oracle | Leisure Activities | Visit the Zoo | Visit the Zoo: Have personally done in last 12 months. |
| Oracle | Leisure Activities | Woodworking | Woodworking: Have personally done in last 12 months. |
| Oracle | Life Stage | Life Stage | Plans during life stages |
| Oracle | Life Stage | Adopt a Pet | Adults who plan to adopt a pet in the next 6 months |
| Oracle | Life Stage | Back To School | Plans to go Back to School in the next 12 months |
| Oracle | Life Stage | Change Jobs | Plans to change jobs in the next 12 months |
| Oracle | Life Stage | Empty-Nester | Plans to be a empty-nester in the next 12 months |
| Oracle | Life Stage | Get a Dog or Cat | Plans to get a dog or cat in the next 12 months |
| Oracle | Life Stage | Get Engaged | Plans to get engaged in the next 12 months |
| Oracle | Life Stage | Graduate from School | Plans to graduate from school in the next 12 months |
| Oracle | Life Stage | Have a Child and Get Married | Plans to have a child and get married in the next 12 months |
| Oracle | Life Stage | Have a Child and Go Away To College | Plans to have a child and go away to college in the next 12 months |
| Oracle | Life Stage | Have a Child and Graduate from College | Plans to have a child and graduate from college in the next 12 months |
| Oracle | Life Stage | Home Remodel Intender | Plants to remodel their home |
| Oracle | Life Stage | New Grandparent | Plans to be a grandparent in the next 12 months |
| Oracle | Life Stage | New Home Intender | Plans to buy a new home |
| Oracle | Life Stage | New Large/Major Appliance | Plans to purchase New Large/Major Appliance in the next 12 months |
| Oracle | Life Stage | Parent | Plans to be a parent in the next 12 months |
| Oracle | Life Stage | Retire | Plans to retire in the next 12 months |
| Oracle | Loyalty/Reward Programs | Loyalty/Reward Programs | Enrolled in a loyalty reward program |
| Oracle | Loyalty/Reward Programs | Coffee | Enrolled in a loyalty reward program for Coffee |
| Oracle | Loyalty/Reward Programs | Department Store | Enrolled in a loyalty reward program for a Department Store |
| Oracle | Loyalty/Reward Programs | Discount Store | Enrolled in a loyalty reward program for Discount Store |
| Oracle | Loyalty/Reward Programs | Drug Store | Enrolled in a loyalty reward program for Drug Store |
| Oracle | Loyalty/Reward Programs | Electronics Store | Enrolled in a loyalty reward program for Electronics Store |
| Oracle | Loyalty/Reward Programs | Gas Station | Enrolled in a loyalty reward program for Gas Station |
| Oracle | Loyalty/Reward Programs | Movie Theater | Enrolled in a loyalty reward program for Movie Theater |
| Oracle | Loyalty/Reward Programs | Restaurant | Enrolled in a loyalty reward program for Restaurant |
| Oracle | Loyalty/Reward Programs | Supermarket | Enrolled in a loyalty reward program for Supermarket |
| Oracle | Media | Media | Top third of the population who are readers, listeners and watchers of media. |
| Oracle | Media | Day Time TV Watcher | Top third of day time TV watchers |
| Oracle | Media | Listens to Radio | Top third of radio listeners |
| Oracle | Media | Prime Time TV Watcher | Top third of Prime time TV watchers |
| Oracle | Media | Reads Magazines | Top third of magazine readers |
| Oracle | Media | Reads Newspapers | Top third of newspaper readers |
| Oracle | Media | TV Watcher | Top third of TV watchers |
| Oracle | Mobile Phones | Mobile Phones | Identified users of phones, phone plans, or phone providers. |
| Oracle | Mobile Phones | Apple iPhone User | Apple iPhone users |
| Oracle | Mobile Phones | Has Unlimited Data | Cellular / Mobile Phone Plan - has unlimited data |
| Oracle | Mobile Phones | International Caller | Cellular / Mobile Phone Plan - has international dialing |
| Oracle | Mobile Phones | Monthly Plan With no Contract | Has a monthly mobile phone plan with no contract |
| Oracle | Mobile Phones | Samsung Phone User | Samsung Phone Users |
| Oracle | Mobile Phones | Uses AT&T | Uses AT&T as their mobile phone provider |
| Oracle | Mobile Phones | Uses Phone for Mobile Hotspot | Cellular / Mobile Phone Plan - has unlimited mobile hotspot |
| Oracle | Mobile Phones | Uses T-Mobile | Uses T-Mobile as their mobile phone provider |
| Oracle | Mobile Phones | Uses Verizon | Uses Verizon as their mobile phone provider |
| Oracle | Mobile/Tablet Apps | Mobile/Tablet Apps | Used an app on mobile phone or tablet in the past 30 days |
| Oracle | Mobile/Tablet Apps | Banking/Finance | Used a Banking / Finance app on mobile phone or tablet in the past 30 days |
| Oracle | Mobile/Tablet Apps | Book Reader App | Used a Book app on mobile phone or tablet in the past 30 days |
| Oracle | Mobile/Tablet Apps | Cooking | Used a food (cooking) app on phone / tablet in the last 30 days |
| Oracle | Mobile/Tablet Apps | Dating App | Used a Dating app on mobile phone or tablet in the past 30 days |
| Oracle | Mobile/Tablet Apps | Digital Payment | Used a Digital payment app on mobile phone or tablet in the past 30 days |
| Oracle | Mobile/Tablet Apps | Door Dash | Ordered from Door Dash in the last 30 days |
| Oracle | Mobile/Tablet Apps | Education | Used an education app on phone / tablet in the last 30 days |
| Oracle | Mobile/Tablet Apps | Fitness | Used a fitness app on phone / tablet in the last 30 days |
| Oracle | Mobile/Tablet Apps | Food Delivery | Used a food (delivery) app on phone / tablet in the last 30 days |
| Oracle | Mobile/Tablet Apps | Games | Used a games app on phone / tablet in the last 30 days |
| Oracle | Mobile/Tablet Apps | Grubhub | Ordered from GrubHub in the last 30 days |
| Oracle | Mobile/Tablet Apps | Healthcare | Used a Healthcare app on phone / tablet in the last 30 days |
| Oracle | Mobile/Tablet Apps | Movies | Used a Movies app on phone / tablet in the last 30 days |
| Oracle | Mobile/Tablet Apps | Music | Used a music App (to listen or purchase) in the last 30 days |
| Oracle | Mobile/Tablet Apps | Navigation/Maps | Used a Navigation/Maps app on phone / tablet in the last 30 days |
| Oracle | Mobile/Tablet Apps | News or Newspaper | Used a News or Newspaper App in the last 30 days |
| Oracle | Mobile/Tablet Apps | Password Manager | Used a Password manager app on phone / tablet in the last 30 days |
| Oracle | Mobile/Tablet Apps | Real Estate | Used a Real estate app on phone / tablet in the last 30 days |
| Oracle | Mobile/Tablet Apps | Restaurant/Coffee Shop | Used a Restaurant/Coffee Shop app on phone / tablet in the last 30 days |
| Oracle | Mobile/Tablet Apps | Restaurants Own Site | Ordered from Restaurants Own site in the last 30 days |
| Oracle | Mobile/Tablet Apps | Rideshare/Taxi | Used a Rideshare/Taxi app on phone / tablet in the last 30 days |
| Oracle | Mobile/Tablet Apps | Shopping/Retail | Used a Shopping/Retail app on phone / tablet in the last 30 days |
| Oracle | Mobile/Tablet Apps | Sports | Used a Sports app on phone / tablet in the last 30 days |
| Oracle | Mobile/Tablet Apps | Travel | Used a Travel app on phone / tablet in the last 30 days |
| Oracle | Mobile/Tablet Apps | TV/Cable | Used a TV/Cable app on phone / tablet in the last 30 days |
| Oracle | Mobile/Tablet Apps | Uber Eats | Ordered from UberEATS in the last 30 days |
| Oracle | Mobile/Tablet Apps | Video | Used a Video (e.g. short clips) app on phone / tablet in the last 30 days |
| Oracle | Mobile/Tablet Apps | Video Chat | Used a Video chat app on phone / tablet in the last 30 days |
| Oracle | Mobile/Tablet Apps | Weather | Used a Weather App on phone / tablet in the last 30 days |
| Oracle | Personal Attitudes | Personal Attitudes | Agrees with the statements around personal values and attitude |
| Oracle | Personal Attitudes | Attends Religious Service Regularly | Agrees with the statement 'I attend religious services regularly' |
| Oracle | Personal Attitudes | Ban Products that Pollutes Environment | Agrees with the statement 'Any product that pollutes the environment should be banned' |
| Oracle | Personal Attitudes | Behavioral Greens | They have negative attitudes toward products that pollute, and they incorporate green practices on a regular basis. |
| Oracle | Personal Attitudes | Born Leader | Agrees with the statement 'I consider myself a born leader' |
| Oracle | Personal Attitudes | Celebrates Life Events | Agrees with the statement 'I often celebrate important life events with friends instead of family' |
| Oracle | Personal Attitudes | Center of Attention | Agrees with the statement 'I enjoy being the center of attention' |
| Oracle | Personal Attitudes | Challenges Themselves | Agrees with the statement 'I like to challenge myself by doing new things' |
| Oracle | Personal Attitudes | Climate Change is Political | Agrees with the statement 'Climate change has become too political of a topic' |
| Oracle | Personal Attitudes | Climate Change is Serious | Agrees with the statement 'Climate change is a serious threat' |
| Oracle | Personal Attitudes | Commute Is Stressful | Agrees with the statement 'My daily commute is very stressful' |
| Oracle | Personal Attitudes | Concerned About Society | Agrees with the statement 'I worry about violence and crime' |
| Oracle | Personal Attitudes | Connected Ethnic Heritage | Agrees with the statement 'I'm more connected to my ethnic heritage than my parents are' |
| Oracle | Personal Attitudes | Cultural/Ethnic Heritage is Important | Agrees with the statement 'My cultural/ethnic heritage is an important part of who I am' |
| Oracle | Personal Attitudes | Desire Excitement | Agrees with the statement 'I often desire excitement in my life' |
| Oracle | Personal Attitudes | DIY projects | Agrees with the statement 'I enjoy DIY (do it yourself) projects' |
| Oracle | Personal Attitudes | Enjoys Social Gatherings | Agrees with the statement 'I thrive at big parties and social occasions' |
| Oracle | Personal Attitudes | Entertain at Home | Agrees with the statement 'I enjoy entertaining people in my home' |
| Oracle | Personal Attitudes | Entrepreneur in the Making | Agrees with the statement 'I would like to set up my own business one day' |
| Oracle | Personal Attitudes | Environmental Commuters | Agrees with the statement 'I often choose methods of transportation that are friendlier to the environment' |
| Oracle | Personal Attitudes | Environmentally Conscious | Agrees with the statement 'I feel I am more environmentally conscious than people' |
| Oracle | Personal Attitudes | Faith is Important | Agrees with the statement 'My faith is really important to me' |
| Oracle | Personal Attitudes | Family Reunions | Agrees with the statement 'Family reunions are important to me' |
| Oracle | Personal Attitudes | Fashionable | Agrees with the statement 'I want people I know to think of me as fashionable' |
| Oracle | Personal Attitudes | Foreign Traveler | Agrees with the statement 'Living in a foreign country is something I would like to experience' |
| Oracle | Personal Attitudes | Frequent Gift Giver | Agrees with the statement 'I like to buy gifts as a way of expressing gratitude' |
| Oracle | Personal Attitudes | Fresh Smelling Home | Agrees with the statement 'I make an extra effort to have my house smell fresh' |
| Oracle | Personal Attitudes | Friends are Like Family | Agrees with the statement 'I am as close to my friend group as I am to my family' |
| Oracle | Personal Attitudes | Good at Fixing Things | Agrees with the statement 'I am good at fixing things' |
| Oracle | Personal Attitudes | Great Fashion Sense | Agrees with the statement 'I have a better fashion sense than most people' |
| Oracle | Personal Attitudes | Hardware/Automotive Store Browser | Agrees with the statement 'Browsing through hardware or automotive stores is enjoyable to me' |
| Oracle | Personal Attitudes | Home Decor | Agrees with the statement 'Home decor is of particular interest to me' |
| Oracle | Personal Attitudes | Home Improvement Ideas | Agrees with the statement 'I'm always looking for new ideas to improve my home' |
| Oracle | Personal Attitudes | Home is an Expression of Personal Style | Agrees with the statement 'My home is an expression of my personal style' |
| Oracle | Personal Attitudes | I am More Capable than Most People | Agrees with the statement 'I am more capable than most people' |
| Oracle | Personal Attitudes | I Like to Make Things Myself | Agrees with the statement 'I like to make things myself' |
| Oracle | Personal Attitudes | I Like to Show Off What I Have | Agrees with the statement 'I like to show off what I have' |
| Oracle | Personal Attitudes | I Tend Not to Ask Others for Help | Agrees with the statement 'I tend not to ask others for help' |
| Oracle | Personal Attitudes | Influences Others to Try New Things | Agrees with the statement 'I'm good at convincing others to try new things' |
| Oracle | Personal Attitudes | Intellectual | Agrees with the statement 'I think of myself as an intellectual' |
| Oracle | Personal Attitudes | Interested in Fine Arts | Agrees with the statement 'I am very interested in the fine arts' |
| Oracle | Personal Attitudes | Interested in How the Universe Works | Agrees with the statement 'I am interested in how the universe works' |
| Oracle | Personal Attitudes | Introduces People to Each Other | Agrees with the statement 'I like to introduce people to each other' |
| Oracle | Personal Attitudes | Keeps Up with Celebrity News | Agrees with the statement 'I love keeping up with celebrity news and gossip' |
| Oracle | Personal Attitudes | Leaders | Agrees with the statement 'I often find myself in a leadership position' |
| Oracle | Personal Attitudes | Learn About Foreign Cultures | Agrees with the statement 'I like to learn about foreign cultures' |
| Oracle | Personal Attitudes | Life Should be as Much Fun as Possible | Agrees with the statement 'My philosophy is "Life should be as much fun as possible' |
| Oracle | Personal Attitudes | Likes Meeting New People | Agrees with the statement 'Meeting new people comes easily to me' |
| Oracle | Personal Attitudes | Lives in the Moment | Agrees with the statement 'Worrying about the future is a waste of time' |
| Oracle | Personal Attitudes | Mechanical Interests | Agrees with the statement 'Mechanical things, like machinery and engines, fascinate me' |
| Oracle | Personal Attitudes | Music is Important | Agrees with the statement 'Music is an important part of my life' |
| Oracle | Personal Attitudes | Not Enough Time in the Day | Agrees with the statement 'I am so busy, I often can't finish everything I need to in a day' |
| Oracle | Personal Attitudes | Organizes Activities Among Friends | Agrees with the statement 'My friends and acquaintances look to me to organize our activities' |
| Oracle | Personal Attitudes | Outspoken | Agrees with the statement 'I consider myself outspoken' |
| Oracle | Personal Attitudes | Participates in a Civil Protests | Agrees with the statement 'If I feel strongly about an issue, I will participate in a civil protest' |
| Oracle | Personal Attitudes | Pets Deserve to be Pampered | Agrees with the statement 'Pets deserve to be pampered' |
| Oracle | Personal Attitudes | Potential Greens | Potential Greens neither behave nor think along particularly environmentally conscious lines; they remain on the fence about key green issues. |
| Oracle | Personal Attitudes | Prayer is a Part of My Daily Life | Agrees with the statement 'Prayer is a part of my daily life' |
| Oracle | Personal Attitudes | Prefer Job Security Over Salary | Agrees with the statement 'I'd give up a higher salary for job security' |
| Oracle | Personal Attitudes | Prefer to Make Rather than Buy | Agrees with the statement 'I prefer to make something rather than buy it' |
| Oracle | Personal Attitudes | Prefers Spanish Advertising | Agrees with the statement 'I am more likely to be loyal to a company that makes an effort to advertise in Spanish' |
| Oracle | Personal Attitudes | Puts Work before Family Time | Agrees with the statement 'I am willing to sacrifice time with my family in order to get ahead' |
| Oracle | Personal Attitudes | Restaurant Goer | Agrees with the statement 'I'm fine with eating at a restaurant by myself' |
| Oracle | Personal Attitudes | Risk Takers | Agrees with the statement 'I enjoy taking risks' |
| Oracle | Personal Attitudes | Sculpts Wood and Metal | Agrees with the statement 'I find making things out of wood or metal enjoyable' |
| Oracle | Personal Attitudes | Shares Opinions | Agrees with the statement 'I feel it is important to share my opinion' |
| Oracle | Personal Attitudes | Shows Off Home | Agrees with the statement 'I enjoy showing off my home to guests' |
| Oracle | Personal Attitudes | Social Status Strivers | Agrees with the statement 'I strive to achieve a high social status' |
| Oracle | Personal Attitudes | Speaks Spanish at Home | Agrees with the statement 'In my home, speaking Spanish is a priority' |
| Oracle | Personal Attitudes | Spiritual Person | Agrees with the statement 'I consider myself a spiritual person' |
| Oracle | Personal Attitudes | Spontaneous | Agrees with the statement 'I often do things on the spur of the moment' |
| Oracle | Personal Attitudes | Stands Out in a Crowd | Agrees with the statement 'I like to stand out in a crowd' |
| Oracle | Personal Attitudes | Supports Prayer in School | Agrees with the statement 'The government should support prayer in school' |
| Oracle | Personal Attitudes | Takes Time for Self | Agrees with the statement 'I make sure I take time for myself each day' |
| Oracle | Personal Attitudes | Teamwork is Important | Agrees with the statement 'I prefer to work as part of a team than work alone' |
| Oracle | Personal Attitudes | Think Greens | They think green but do not necessarily follow through on those beliefs with green actions. They are well-intentioned but will not go too far out of their way to behave green. |
| Oracle | Personal Attitudes | Thrill Seeker | Agrees with the statement 'I consider myself a thrill seeker' |
| Oracle | Personal Attitudes | Top of My Profession | Agrees with the statement 'My goal is to make it to the top of my profession' |
| Oracle | Personal Attitudes | True Browns | Not environmentally conscientious at all, True Browns may, in fact, have negative attitudes about the environment and the green movement. |
| Oracle | Personal Attitudes | Uses Recycled Products | Agrees with the statement 'People have a responsibility to use recycled products whenever possible' |
| Oracle | Personal Attitudes | Values Friendships | Agrees with the statement 'My friends are the most important thing in my life' |
| Oracle | Personal Attitudes | Variety Seekers | Agrees with the statement 'I seek out variety in my everyday life' |
| Oracle | Personal Attitudes | Volunteers | Agrees with the statement 'I often volunteer my time for a good cause' |
| Oracle | Personal Attitudes | Want More Time with Family | Agrees with the statement 'I frequently wish I had more time to spend with my family' |
| Oracle | Personal Attitudes | Wants to Help the Environment | Agrees with the statement 'I am interested in finding out how I can help the environment' |
| Oracle | Personal Attitudes | Weekly Exercise | Agrees with the statement 'I do some sport/exercise at least once a week' |
| Oracle | Personal Attitudes | Work is a Career | Agrees with the statement 'I consider my work to be a career, not just a job' |
| Oracle | Personal Attitudes | Work Most Weekends | Agrees with the statement 'I must admit, I work most weekends' |
| Oracle | Personal Attitudes | Works Long Hours | Agrees with the statement 'I work long hours' |
| Oracle | Personal Attitudes | You Get what You Give in Life | Agrees with the statement 'On the whole, people get what they deserve in life' |
| Oracle | Podcasts | Podcasts | Listened to a Podcast in last 30 Days |
| Oracle | Podcasts | Business/Finance | Listened to a Business/Finance Podcast in last 30 Days |
| Oracle | Podcasts | Buys Products from Sponsors | I am likely to buy products and services from companies that sponsor podcasts I listen to |
| Oracle | Podcasts | Captivated by Podcasts | I find I am more captivated by podcasts than other media |
| Oracle | Podcasts | Comedy | Listened to a Comedy podcast in the last 30 days |
| Oracle | Podcasts | Crime/Investigative Reporting | Listened to a Crime/Investigative Reporting podcast in the last 30 days |
| Oracle | Podcasts | Discuss Podcast Content with Others | I frequently discuss with others what I hear on podcasts |
| Oracle | Podcasts | Education | Listened to a Education podcast in the last 30 days |
| Oracle | Podcasts | Entertainment/Culture | Listened to a Entertainment/Culture podcast in the last 30 days |
| Oracle | Podcasts | Favorable Opinion of Podcast Advertisers | I have a more favorable opinion of companies that advertise on podcasts |
| Oracle | Podcasts | Has Favorite Hosts | If my favorite host is starting a new podcast, it is important that I am notified about it |
| Oracle | Podcasts | Health/Fitness/Lifestyle | Listened to a Health/Fitness/Lifestyle podcast in the last 30 days |
| Oracle | Podcasts | History | Listened to a History podcast in the last 30 days |
| Oracle | Podcasts | Learns About Products and Services from Podcasts | Ads in podcasts have made me aware of new products and services |
| Oracle | Podcasts | Likes Video Content in Podcasts | I like to listen to podcasts that also have a video component |
| Oracle | Podcasts | Listen To Full Podcast | I typically listen to podcasts from start to finish |
| Oracle | Podcasts | Listen To Podcast In Spanish | I listen to podcasts in Spanish & other languages |
| Oracle | Podcasts | Listen To Podcasts Daily | Podcasts are a regular part of my daily routine |
| Oracle | Podcasts | Listens To Ads in Podcast | When I like a podcast, I find I listen to the ads no matter what the category |
| Oracle | Podcasts | Looks Forward to New Podcasts | I look forward to listening to my favorite podcasts as they become available |
| Oracle | Podcasts | Music | Listened to a Music podcast in the last 30 days |
| Oracle | Podcasts | News/Current Events | Listened to a News/Current Events podcast in the last 30 days |
| Oracle | Podcasts | Pays Attention to Podcast Publishers | I pay attention to the publishers of the podcasts I listen to |
| Oracle | Podcasts | Podcast Ads are Relevant | Ads on my favorite podcasts are relevant to me |
| Oracle | Podcasts | Podcast Ads Provide Useful Information | Adults who plan to buy, sell, or trade cryptocurrency in the next 6 months |
| Oracle | Podcasts | Podcast More Engaging than TV | I find podcasts more engaging than TV |
| Oracle | Podcasts | Podcast Multitasking | Listening to podcasts helps me while doing other activities (e.g., working out, chores, commuting) |
| Oracle | Podcasts | Podcast Publisher is Important | When selecting a podcast to listen to, the company that publishes it is important to me |
| Oracle | Podcasts | Podcasts Offer Expert Advice | I listen to podcasts for expert advice |
| Oracle | Podcasts | Politics | Listened to a Politics podcast in the last 30 days |
| Oracle | Podcasts | Post About Podcasts on Social Media | I like to post about podcasts on social media |
| Oracle | Podcasts | Prefer Ads After Podcast | Preferred ad placement: After the podcast ends |
| Oracle | Podcasts | Prefer Ads Before Podast | Preferred ad placement: Before the podcast begins |
| Oracle | Podcasts | Prefer Ads During Podcast | Preferred ad placement: In the middle of the podcast (i.e., ad break) |
| Oracle | Podcasts | Prefers Podcast Hosts Reading Ads | It is important to me that the ads in a podcast are read by the host |
| Oracle | Podcasts | Prefers Video Podcasts | If a video version of a podcast is offered, I would prefer to watch the video |
| Oracle | Podcasts | Religion/Spirituality | Listened to a Religion/Spirituality podcast in the last 30 days |
| Oracle | Podcasts | Science | Listened to a Science podcast in the last 30 days |
| Oracle | Podcasts | Sports | Listened to a Sports podcast in the last 30 days |
| Oracle | Podcasts | Trusts Podcast Advertising | I trust podcast advertising more than I trust ads on other media |
| Oracle | Podcasts | Uses Multiple Platforms for Podcasts | I rely on multiple platforms or services to listen to the podcasts I want, when I want |
| Oracle | Podcasts | Willing to Financially Support Podcasts | Reasons willing to financially support podcasts |
| Oracle | Shopping | Shopping | This audience contains users showing various shopping behaviors. |
| Oracle | Shopping | Active Quality Seekers | Believe that the Internet is a great way to buy products. Before purchasing online, they read reviews by other shoppers and compare prices across different websites. |
| Oracle | Shopping | Buyers of the Best | Quality that matters most. They are careful to buy the best, and brand loyalty trumps all other considerations in their purchases. |
| Oracle | Shopping | Buys Baby or Toddler Toys | Adults who bought toys intended for infants or preschoolers in the past 12 months |
| Oracle | Shopping | Buys Boys Toys | Adults who bought boy's toys in the past 12 months |
| Oracle | Shopping | Buys Gift Cards | Adults who bought gift cards in the past 6 months |
| Oracle | Shopping | Buys Girls Toys | Adults who bought girl's toys in the past 12 months |
| Oracle | Shopping | Online Shopper | Bought items online in the last 6 months |
| Oracle | Shopping | Airline Tickets | Bought Airline tickets online in the last 6 months |
| Oracle | Shopping | Applied for Credit Card | Bought Applied for Credit Card online in the last 6 months |
| Oracle | Shopping | Automotive Products | Bought automotive products by internet, by phone, or mail in the last 6 months |
| Oracle | Shopping | Baby Accessories | Bought baby accessories by internet, phone, or mail in the last 6 months |
| Oracle | Shopping | Banking Services | Uses banking services by internet mail in the last 6 months |
| Oracle | Shopping | Bedding/Linens | Bought bedding / linen by internet, phone or mail in the last 6 months |
| Oracle | Shopping | Books | Bought Books online in the last 6 months |
| Oracle | Shopping | Cameras and Equipment | Bought Cameras and equipment online in the last 6 months |
| Oracle | Shopping | Cell Phones/Accessories | Bought Cell phones / accessories online in the last 6 months |
| Oracle | Shopping | Clothing/Apparel | Bought Clothing / apparel online in the last 6 months |
| Oracle | Shopping | Coffee and Tea | Bought Coffee and Tea online in the last 6 months |
| Oracle | Shopping | Computers | Bought Computers online in the last 6 months |
| Oracle | Shopping | Cooking/Kitchen Accessories | Bought Cooking / Kitchen accessories online in the last 6 months |
| Oracle | Shopping | Cosmetics/Toiletries | Bought Cosmetics / toiletries online in the last 6 months |
| Oracle | Shopping | Entertainment Tickets | Bought Concert, show, other entertainment tickets online in the last 6 months |
| Oracle | Shopping | Fitness Apparel/Equipment | Bought Fitness apparel / equipment online in the last 6 months |
| Oracle | Shopping | Flowers | Bought Flowers online in the last 6 months |
| Oracle | Shopping | Garden Supplies | Bought Garden supplies online in the last 6 months |
| Oracle | Shopping | Gift Baskets | Bought Gift Baskets online in the last 6 months |
| Oracle | Shopping | Groceries | Bought Groceries online in the last 6 months |
| Oracle | Shopping | Handbags or Accessories | Bought Handbags or Accessories online in the last 6 months |
| Oracle | Shopping | Hobby or Craft Supplies | Bought Hobby or craft supplies online in the last 6 months |
| Oracle | Shopping | Home Furnishings | Bought Home furnishings online in the last 6 months |
| Oracle | Shopping | Home Improvement Tools | Bought Home improvement items / tools online in the last 6 months |
| Oracle | Shopping | Hotel Reservations | Bought Hotel reservations online in the last 6 months |
| Oracle | Shopping | Housewares | Bought Housewares online in the last 6 months |
| Oracle | Shopping | Hunting, Fishing, Camping Equipment | Bought Hunting, fishing, camping equipment online in the last 6 months |
| Oracle | Shopping | Jewelry/Watches | Bought Jewelry / watches online in the last 6 months |
| Oracle | Shopping | Meal Kits | Bought Food-based Meal Kits online in the last 6 months |
| Oracle | Shopping | Office Supplies | Bought Office supplies online in the last 6 months |
| Oracle | Shopping | Online Grocery Delivery Service | Used Online Grocery Delivery Service (Fresh Direct, Instacart, Peapod etc.) |
| Oracle | Shopping | Pet Products/Supplies | Bought Pet products / supplies online in the last 6 months |
| Oracle | Shopping | Shoes Online/By Phone | Bought Shoes online/by phone online in the last 6 months |
| Oracle | Shopping | Small Appliances | Bought Household / small appliances online in the last 6 months |
| Oracle | Shopping | Toys/Games | Bought Toys / Games online in the last 6 months |
| Oracle | Shopping | TV | Bought TVs online in the last 6 months |
| Oracle | Shopping | Video Game System | Bought Video Games / Systems online in the last 6 months |
| Oracle | Shopping | Vitamins | Bought Vitamins online in the last 6 months |
| Oracle | Shopping | Wedding Gifts | Bought Wedding Gifts online in the last 6 months |
| Oracle | Shopping | Wine or Champagne | Bought Wine or Champagne online in the last 6 months |
| Oracle | Shopping | Conscientious Consumers | Cost is only one of the factors when shopping. Buy American, environmentally safe, conscious of quality, loyal to their brands, & highly unlikely to try new products or make impulse purchases. |
| Oracle | Shopping | Dinner Shopper | Primary shoppers who purchased foods or prepared pies, etc. from scratch in the past 6 months (turkey, ham, pies, etc.) |
| Oracle | Shopping | Express Gratitude with Gifts | Adults who express gratitude with gifts |
| Oracle | Shopping | Extreme Gift Card Giver | Adults who are in the top 1/3 (33%) expenditures gift card buying |
| Oracle | Shopping | Fashion First | They wear designer brands to impress other people, consider themselves to be trend setters as well as trend followers, and prefer high-style fashion designers and products endorsed by celebrities. |
| Oracle | Shopping | Function Over Fashion | Indifferent to fashion and style and give it little thought. They are replacement rather than impulse buyers, purchasing new clothing items and shoes only when they have to and never spend beyond what has been budgeted. |
| Oracle | Shopping | Habitualized Havers | Buy what they have always bought and see little reason to change. They are brand-loyal, but only in the sense that once they've found a brand they are comfortable with, they stop looking. |
| Oracle | Shopping | Home Entertainer | Adults who entertain at home, cook for fun and purchase entertainment food and drink |
| Oracle | Shopping | Love to Give Attitude | Adults who love to shower friends and family with gifts |
| Oracle | Shopping | Mainstream Fashion | Driven more by comfort and tried-and-true fashion sense than they are by popular trends. They are not particularly brand loyal and do not try to impress others with either classic or trendy brand labels. |
| Oracle | Shopping | Mothers who Indulge their Children | Female parents who say that children should be spoiled |
| Oracle | Shopping | Parents who Indulge their Children | Parents who say that children should be spoiled |
| Oracle | Shopping | Passionate Deal Seekers | Believe that the Internet is a great way to buy products. They typically read reviews and compare prices across the websites before purchasing something online. |
| Oracle | Shopping | Penny-Pinchers | Shoppers who judge all purchases by a single criterion: cost (the lower the better). |
| Oracle | Shopping | Sends Flowers | Adults who sent flowers in the past 6 months |
| Oracle | Shopping | Straightforward Shoppers | Prefer purchasing things online for a fixed price, do not necessarily compare prices across different web sites, do not shop for previously owned items, and do not read or share product reviews. |
| Oracle | Shopping | Swayable Shoppers | Get emotional payoff from act of buying. Impulse buyers, these consumers are willing to pay extra for image-enhancing products, and easily switch brands for the sake of novelty or variety. |
| Oracle | Shopping Attitudes | Shopping Attitudes | Agrees with the statements around their values while shopping |
| Oracle | Shopping Attitudes | Brand Loyalty | Agrees with the statement 'Agrees that its important to buy the brand they like regardless of price' |
| Oracle | Shopping Attitudes | Brand Name | Agrees with the statement 'Always looks for the brand name on the package' |
| Oracle | Shopping Attitudes | Buys Expensive Items Online | Agrees with the statement 'Would be comfortable buying a "big ticket" item, like a car or appliance, completely online' |
| Oracle | Shopping Attitudes | Buys Toiletries | Agrees with the statement 'When buying toiletries, the brand they choose is very important to them' |
| Oracle | Shopping Attitudes | Discount Code Searcher | Agrees with the statement 'When shopping online they always search for a discount code before making a purchase' |
| Oracle | Shopping Attitudes | Dislikes Grocery Shopping | Agrees with the statement 'Agrees that shopping for groceries is a bore' |
| Oracle | Shopping Attitudes | Enjoys Shopping | Agrees with the statement 'Enjoys shopping, even when they don't make a purchase' |
| Oracle | Shopping Attitudes | Environmental Record | Agrees with the statement 'Agrees that a company's environmental record is important in their purchasing decision' |
| Oracle | Shopping Attitudes | Indulges Children | Agrees with the statement 'Finds it hard to resist children's requests for non-essential purchases' |
| Oracle | Shopping Attitudes | Influenced by Brand Influencers | Agrees with the statement 'Social media influencers impact the brands they buy' |
| Oracle | Shopping Attitudes | Influenced by Celebrities | Agrees with the statement 'Seeing a celebrity using a product may influence them to buy it' |
| Oracle | Shopping Attitudes | Looking for New Stores | Agrees with the statement 'Often goes out of their way to find new stores to shop at' |
| Oracle | Shopping Attitudes | Loyal Online Retail Shopper | Agrees with the statement 'Usually sticks to only a few online retailers' |
| Oracle | Shopping Attitudes | Organic & Natural Cleaning Products | Agrees with the statement 'Organic & natural cleaning product shopper' |
| Oracle | Shopping Attitudes | Purchases Organizer Products | Agrees with the statement 'Purchases products to help organize my life' |
| Oracle | Shopping Attitudes | Recycled Packaging | Agrees with the statement 'buys products that use recycled paper in their packaging' |
| Oracle | Shopping Attitudes | Researches Products Online | Agrees with the statement 'Researches what they want to buy online before they go out to buy it' |
| Oracle | Shopping Attitudes | Shops Local | Agrees with the statement 'Prefers shopping at local, independent stores to shopping at national store chains' |
| Oracle | Shopping Attitudes | Shops Specialty Stores | Agrees with the statement 'Prefers shopping at specialty stores because the employees are knowledgeable about products' |
| Oracle | Shopping Attitudes | Spur of the Moment Shopper | Agrees with the statement 'When in a store, they often buy an item on the spur of the moment' |
| Oracle | Shopping Attitudes | Truth in Advertising | Agrees with the statement 'Agrees that In general, advertising paints a true picture of the products advertised' |
| Oracle | Shopping Attitudes | Willing to Travel | Agrees with the statement 'Is willing to travel an hour or more to shop at their favorite stores' |
| Oracle | Social Media Attitudes | Social Media Attitudes | Agrees with the statement around social media values |
| Oracle | Social Media Attitudes | Admires Social Media Influencers | Agrees with the statement 'Want to be more like the social media influencers they follow' |
| Oracle | Social Media Attitudes | Browses Social Media | Agrees with the statement 'When they're on social media, they typically just browse through postings' |
| Oracle | Social Media Attitudes | Buys Advertised Products | Agrees with the statement 'Is more likely to purchase products they see advertised on social media' |
| Oracle | Social Media Attitudes | Buys Products Promoted by Friends | Agrees with the statement 'Is more likely to purchase products they see, used or recommended by friends on social media' |
| Oracle | Social Media Attitudes | Comments on Others Posts | Agrees with the statement 'Would rather read other people's comments on social media than post their own' |
| Oracle | Social Media Attitudes | Comments on Peoples Posts | Agrees with the statement 'Often comments on other people's posts on social media' |
| Oracle | Social Media Attitudes | Content Creator | Agrees with the statement 'They like to create videos and other content to share on social media' |
| Oracle | Social Media Attitudes | Follows Favorite Brands | Agrees with the statement 'They like to follow their favorite brands or companies on social media' |
| Oracle | Social Media Attitudes | Frequently Posts on Social Media | Agrees with the statement 'Often talk about things they see on social media with others' |
| Oracle | Social Media Attitudes | Informed by Social Media | Agrees with the statement 'Social media makes them more aware of important issues' |
| Oracle | Social Media Attitudes | Photo or Video Poster | Agrees with the statement 'They enjoy sharing memes, photos, videos, songs, articles, etc. on social media' |
| Oracle | Social Media Attitudes | Researches Products on Social Media | Agrees with the statement 'They spend a lot of time reading content, comments, etc. when on social media' |
| Oracle | Social Media Attitudes | Shows Best Self on Social Media | Agrees with the statement 'When they use social media, they only show their best self' |
| Oracle | Social Media Attitudes | Social Media Connections | Agrees with the statement 'Without access to social media, they would feel less connected to other people' |
| Oracle | Social Media Attitudes | Social Media Influencer Follower | Agrees with the statement 'They follow influencers on social media' |
| Oracle | Social Media Attitudes | Trusts Social Media for Information | Agrees with the statement 'Compared to other sources, they are more likely to trust social media for information' |
| Oracle | Social Media Attitudes | Uses Social Media to Support Causes | Agrees with the statement 'They use social media to support causes they care about' |
| Oracle | Social Networking | Social Networking | Different segments of US social networking adults |
| Oracle | Social Networking | Use for Access to VIP Events | Social Networks are very important to me to: To gain access to VIP or Members-Only events. |
| Oracle | Social Networking | Use for Offers/Discounts | Social Networks are very important to me to: To receive exclusive offers, coupons or other discounts. |
| Oracle | Social Networking | Use to Learn About Products | Social Networks are very important to me to: Find out about products and services. |
| Oracle | Social Networking | Use to Rate Products | Social Networks are very important to me to: Rate or review a product or service. |
| Oracle | Social Networking | Use to Support Brands | Social Networks are very important to me to: To show support for my favorite companies or brands. |
| Oracle | Sports | Sports | Sports Fans on 6 out of 10 on a 10 point scale |
| Oracle | Sports | Auto Sports/Auto Racing Fans | Auto Sports / Auto Racing Fans |
| Oracle | Sports | Baseball (MLB) Fans | Baseball (MLB) Fans - 6 out of 10 on a 10 point scale |
| Oracle | Sports | Basketball (NBA) Fans | Basketball (NBA) Fans - 6 out of 10 on a 10 point scale |
| Oracle | Sports | Boxing Fans | Boxing Fans - 6 out of 10 on a 10 point scale |
| Oracle | Sports | College Basketball Fans | College Basketball Fans - 6 out of 10 on a 10 point scale |
| Oracle | Sports | College Football Fans | College Football Fans - 6 out of 10 on a 10 point scale |
| Oracle | Sports | Esports Fans | eSports Fans - 6 out of 10 on a 10 point scale |
| Oracle | Sports | Events Attended | Attended sporting event or game in the last 12 months |
| Oracle | Sports | Baseball - MLB Regular Season | Attended an MLB Baseball game in the last 12 months |
| Oracle | Sports | Basketball - College | Attended a College Basketball game in the last 12 months |
| Oracle | Sports | Basketball - NBA Regular Season | Attended a NBA Basketball game in the last 12 months |
| Oracle | Sports | Football - College | Attended a College Football game in the last 12 months |
| Oracle | Sports | Football - NFL | Attended an NFL Football game in the last 12 months |
| Oracle | Sports | Ice Hockey - NHL | Attended an NHL Ice Hockey game in the last 12 months |
| Oracle | Sports | Football (NFL) Fans | Football (NFL) Fans - 6 out of 10 on a 10 point scale |
| Oracle | Sports | Golf Fans | Golf Fans- 6 out of 10 on a 10 point scale |
| Oracle | Sports | Hockey (NHL) Fans | Hockey (NHL) Fans - 6 out of 10 on a 10 point scale |
| Oracle | Sports | IndyCar Series Fan | Fans of the IndyCar Series |
| Oracle | Sports | International Soccer Fans | International Soccer Fans - 6 out of 10 on a 10 point scale |
| Oracle | Sports | Lucha Libre (Mexican Wrestling) Fan | Fans of Lucha Libre (Mexican Wrestling) |
| Oracle | Sports | Men's Tennis Fans | Men's Tennis Fans - 6 out of 10 on a 10 point scale |
| Oracle | Sports | MLS Soccer Fans | MLS Soccer Fans - 6 out of 10 on a 10 point scale |
| Oracle | Sports | NASCAR | NASCAR Fans - 6 out of 10 on a 10 point scale |
| Oracle | Sports | NASCAR Cup Series fan | Fans of the NASCAR Cup Series |
| Oracle | Sports | NASCAR XFINITY Series fan | Fans of the NASCAR XFINITY Series |
| Oracle | Sports | NHRA (National Hot Rod Association) Fan | Fans of the NHRA (National Hot Rod Association) |
| Oracle | Sports | Participation | Participated in sporting event or activity in the last 12 months |
| Oracle | Sports | Aerobics | Participated in Aerobics in the last 12 months |
| Oracle | Sports | Backpacking | Participated in Backpacking in the last 12 months |
| Oracle | Sports | Baseball | Participated in Baseball in the last 12 months |
| Oracle | Sports | Bicycling - Mountain | Participated in Bicycling - Mountain in the last 12 months |
| Oracle | Sports | Bicycling - Road | Participated in Bicycling - Road in the last 12 months |
| Oracle | Sports | Boating (Power) | Participated in Boating (power) in the last 12 months |
| Oracle | Sports | Bowling | Participated in Bowling in the last 12 months |
| Oracle | Sports | CrossFit | Participated in CrossFit in the last 12 months |
| Oracle | Sports | Fishing - Fresh Water | Participated in Fishing - fresh water in the last 12 months |
| Oracle | Sports | Fishing - Salt Water | Participated in Fishing - salt water in the last 12 months |
| Oracle | Sports | Football | Participated in Football in the last 12 months |
| Oracle | Sports | Frisbee | Participated in Frisbee in the last 12 months |
| Oracle | Sports | Golf | Participated in Golf in the last 12 months |
| Oracle | Sports | Hiking | Participated in Hiking in the last 12 months |
| Oracle | Sports | Ice Skating | Participated in Ice skating in the last 12 months |
| Oracle | Sports | Jet Skiing | Participated in Jet skiing in the last 12 months |
| Oracle | Sports | Jogging/Running | Participated in Jogging/running in the last 12 months |
| Oracle | Sports | Kickboxing | Participated in Kickboxing in the last 12 months |
| Oracle | Sports | Martial Arts (Karate, MMA, Taekwondo, etc.) | Participated in Martial Arts (Karate, MMA, Taekwondo, etc.) in the last 12 months |
| Oracle | Sports | Motorcycling | Participated in Motorcycling in the last 12 months |
| Oracle | Sports | Pilates | Participated in Pilates in the last 12 months |
| Oracle | Sports | Rock Climbing | Participated in Rock climbing in the last 12 months |
| Oracle | Sports | Roller Skating | Participated in Roller skating in the last 12 months |
| Oracle | Sports | Skiing - Cross country | Participated in Skiing - Cross country in the last 12 months |
| Oracle | Sports | Skiing - Downhill | Participated in Skiing - Downhill in the last 12 months |
| Oracle | Sports | Snorkeling/Skin Diving | Participated in Snorkeling/skin diving in the last 12 months |
| Oracle | Sports | Snowboarding | Participated in Snowboarding in the last 12 months |
| Oracle | Sports | Snowmobiling | Participated in Snowmobiling in the last 12 months |
| Oracle | Sports | Soccer | Participated in Soccer in the last 12 months |
| Oracle | Sports | Softball | Participated in Softball in the last 12 months |
| Oracle | Sports | Spinning | Participated in Spinning in the last 12 months |
| Oracle | Sports | Swimming | Participated in Swimming in the last 12 months |
| Oracle | Sports | Tennis | Participated in Tennis in the last 12 months |
| Oracle | Sports | Participates in Fantasy Football | Participated in Fantasy Football in the last 12 months |
| Oracle | Sports | Pro Wrestling Fans | Pro Wrestling Fans - 6 out of 10 on a 10 point scale |
| Oracle | Sports | Professional Bull Riders (PBR) Fan | Fans of Professional Bull Riders (PBR) |
| Oracle | Sports | Soccer (International) Fans | Soccer (international) Fans - 6 out of 10 on a 10 point scale |
| Oracle | Sports | Supercross Fan | Fans of Supercross |
| Oracle | Sports | Triple Crow Fan | Fans of the Triple Crow |
| Oracle | Sports | U.S. Women's National Soccer Team (USWNT) Fans | U.S. Women's National Soccer Team (USWNT) Fans |
| Oracle | Sports | UFC (Ultimate Fighting Championship) Fans | UFC (Ultimate Fighting Championship) Fans |
| Oracle | Sports | Winter Olympics Fans | Winter Olympics Fans |
| Oracle | Sports | Women's Basketball (WNBA) Fans | Women's Basketball (WNBA) Fans |
| Oracle | Sports | Women's Sports Fans (WNBA, LPGA, Tennis, Soccer) | Fans of Women's Sports such as WNBA, LPGA, Women's Tennis, or US Women's Soccer National Team |
| Oracle | Sports | Women's Tennis Fans | Women's Tennis Fans |
| Oracle | Technology | Technology | Technology users with varying knowledge and usability |
| Oracle | Technology | Tech Apprentices | This group takes advantage of technology, using the internet often to get needed information. New gadgets enhance their lives to a large extent, but there is still room for them to expand. |
| Oracle | Technology | Tech Journeymen | They have become skilled users of new technology and are confident with and knowledgeable about it. They are willing to experiment with new features, benefits, and devices. |
| Oracle | Technology | Tech Novices | They are disconnected from emerging technology and resistant to adopting a new technology-focused life. Novices may embrace new digital products and services if they are simple and easy to use. |
| Oracle | Technology | Tech Wizards | Technology plays an important and broad role in their life. They cannot live without the internet or imagine life without new electronic gadgets. This group's hunger for new technology fuels a future for potential new features, and devices. |
| Oracle | Technology Attitudes | Technology Attitudes | Explores both behavioral and attitudinal responses to technology related questions. |
| Oracle | Technology Attitudes | Always Available | Agrees with statement 'To me, it's important to always be reachable wherever I am' |
| Oracle | Technology Attitudes | Constantly Connected | Agrees with statement 'I like to be connected, either by phone or Internet, at all times' |
| Oracle | Technology Attitudes | Entertained by Tech | Agrees with statement 'My computer is a primary source of fun and entertainment.' |
| Oracle | Technology Attitudes | Fascinated by Tech | Agrees with statement 'I'm fascinated by new technology.' |
| Oracle | Technology Attitudes | Gadget Rich | Agrees with statement 'I like to have a lot of gadgets' |
| Oracle | Technology Attitudes | Needs Tech Help | Agrees with statement 'If I am to be able to use a new technology product, someone has to show me how to use it' |
| Oracle | Technology Attitudes | Organized by Tech | Agrees with statement 'Technology helps make my life more organized.' |
| Oracle | Technology Attitudes | Pays for Quality Tech | Agrees with statement 'I'm willing to pay more for top quality electronics.' |
| Oracle | Technology Attitudes | Reads About New Tech | Agrees with statement 'I try to keep up with developments in technology.' |
| Oracle | Technology Attitudes | Reads Tech Reviews | Agrees with statement 'I like to read reviews before buying technology or electronics.' |
| Oracle | Technology Attitudes | Tech Advisor | Agrees with statement 'My friends often ask for my advice before buying electronic equipment.' |
| Oracle | Technology Attitudes | Tech Early Adopter | Agrees with statement 'I am among the first of my friends and colleagues to try new technology products.' |
| Oracle | Technology Attitudes | Tech Recommender | Agrees with statement 'When I find a technology or electronics product I like, I typically recommend it to people I know.' |
| Oracle | Technology Attitudes | Tech Researcher | Agrees with statement 'Before buying electronics, I do as much research as possible.' |
| Oracle | Technology Attitudes | Tech Talker | Agrees with statement 'People often ask my opinion when they are buying new technology.' |
| Oracle | Travel | Travel | Plans to travel in the next 12 months |
| Oracle | Travel | Active Adventurers | Choose vacation destinations that give them plenty to do. Frequent and independent travelers, they like theme parks, sightseeing, physical exercise, and outdoor recreation— especially while on vacation. |
| Oracle | Travel | Booking Online | Planned travel on website |
| Oracle | Travel | Booking.com | Planned travel on Booking.com |
| Oracle | Travel | Expedia | Planned travel on Expedia |
| Oracle | Travel | Hotels | Planned travel on Hotels.com |
| Oracle | Travel | Kayak | Planned travel on Kayak.com |
| Oracle | Travel | Priceline | Planned travel on priceline.com |
| Oracle | Travel | Travel Agent | Planned travel with travel agent |
| Oracle | Travel | Travelocity | Planned travel on Travelocity.com |
| Oracle | Travel | TripAdvisor | Planned travel on tripadvisor.com |
| Oracle | Travel | Car Rental | Plans to rent a car |
| Oracle | Travel | Domestic Travel | Plans to travel domestically |
| Oracle | Travel | Ever The Spring Breakers | Still go for the fun, not the sights. They like guided or package tours for the convenience, but don't mind paying extra to fly with a favorite airline. |
| Oracle | Travel | Group Tour Enthusiast | These vacationers enjoy the convenience and ease of guided tours and prefer packaged deals to independent travel. Whether by car, bus, plane or train, they want to see the sights – it's why they travel. |
| Oracle | Travel | International Travel | Plans to travel internationally |
| Oracle | Travel | Kickin' Back Vacationers | Use their vacation time to rest and relax; the effort involved in taking a foreign trip, sight-seeing, or even going on a cruise is not for them. They prefer to travel by themselves or in small groups. |
| Oracle | Travel | Rented a Property | Rented a property from a rental website (Airbnb, VRBO, HomeAway, etc.) in last 12 months |
| Oracle | Travel | Staying Close to Home | Concerned about security with regards to travel. Hotel and travel discounts also have very strong influence on their travel plans. |
| Oracle | Travel | Take a Cruise | Plans to take a cruise (for more than 1 day) in the next 12 months |
| Oracle | Travel | Take Me Away | Least likely to be concerned about security issues or travel costs. Prefer referring to a travel agency as opposed to making travel plans online. |
| Oracle | Travel | Theme Park | Plans to purchase Theme Park in the next 12 months |
| Oracle | Travel | Travel to The Caribbean | Plans to travel to the Caribbean in the next 12 months |
| Oracle | TV | TV | Different segments of US pay TV viewers |
| Oracle | TV | Binge View Action/Adventure | Typically Binge Action/Adventure |
| Oracle | TV | Binge View Comedy | Typically Binge Comedy |
| Oracle | TV | Binge View Drama | Typically Binge Drama |
| Oracle | TV | Binge View Sci-fi/Fantasy | Typically Binge Sci-fi/Fantasy |
| Oracle | TV | Binge View Suspense/Thriller/Horror | Typically Binge Suspense/Thriller/Horror |
| Oracle | TV | Cord Cutters | Previously subscribed to pay TV and not likely to re-subscribe |
| Oracle | TV | Cord Defectors | Currently have pay TV, intend to cut or shave some TV services |
| Oracle | TV | Cord Nevers | TV Cord Nevers: Never have had pay TV service |
| Oracle | TV | Heavy Binge Viewer | Binge View 10+ hours per week |
| Oracle | TV | Heavy Streamer | Stream 20+ hours per week |
| Oracle | TV | Hooked on Binge Viewing | Binge view because they can't stop watching/hooked |
| Oracle | TV | Marathon TV Binge Viewer | Most often binge view through marathons on TV |
| Oracle | TV | Regular Binge Viewer | Binge about half the time they watch TV or more |
| Oracle | TV | Stream Amazon Prime | Streamed on Amazon Prime Video or Amazon Prime (non-prime members) past 12 months |
| Oracle | TV | Stream Hulu | Streamed on Hulu Commercial Free or Hulu Limited Commercials past 12 months |
| Oracle | TV | Stream Netflix | Streamed on Netflix past 12 months |
| Oracle | TV | Stream YouTube | Streamed on YouTube, YouTube Gaming,YouTube Kids, YouTube Music, YouTube Red, or YouTube TV Past 12 months |
| Oracle | TV | Streaming Original TV Lover | Streaming services create the best shows |
| Oracle | TV | Streams Apple TV+ | Streamed Apple TV+ in the last 7 days |
| Oracle | TV | Streams Disney+ | Streamed Disney+ in the last 7 days |
| Oracle | TV | Streams ESPN+ | Streamed ESPN+ in the last 7 days |
| Oracle | TV | Streams Facebook Watch | Streamed Facebook Watch in the last 7 days |
| Oracle | TV | Streams Peacock | Streamed Peacock in the last 7 days |
| Oracle | TV | Streams Pluto TV | Streamed Pluto TV in the last 7 days |
| Oracle | TV | Streams Sling TV | Streamed Sling TV in the last 7 days |
| Oracle | TV | Streams Tubi | Streamed Tubi in the last 7 days |
| Oracle | TV | Streams Twitch | Streamed Twitch in the last 7 days |
| Oracle | TV | Streams Vudu | Streamed Vudu in the last 7 days |
| Oracle | TV | TV Cord Shaver | Intend to shave/shaved some traditional TV service |
| Oracle | TV Attitudes | TV Attitudes | Agrees with the statements about TV |
| Oracle | TV Attitudes | Access to Canceled Series | Agrees with the statement about TV 'Access to series no longer on the air is important' |
| Oracle | TV Attitudes | Considering Dropping Cable Subscription | Agrees with the statement 'Would consider dropping my cable subscription if I could stream my favorite shows for less money' |
| Oracle | TV Attitudes | Discusses Shows with Friends | Agrees with the statement 'Talks about TV shows with my friends' |
| Oracle | TV Attitudes | Influenced by Networks/Streaming Services Ads | Agrees with the statement 'More likely to buy products or services advertised on networks/streaming services I like' |
| Oracle | TV Attitudes | Multiple Screen Watchers | Agrees with the statement 'My family often watches different TV shows on different "screens", but in the same room' |
| Oracle | TV Attitudes | Multitasks while Watching TV | Agrees with the statement 'When watching TV, is usually doing other activities' |
| Oracle | TV Attitudes | Pays Attention to Commercials | Agrees with the statement 'Pays attention to commercials' |
| Oracle | TV Attitudes | Prefers to Watch Short Videos | Agrees with the statement 'Prefers to watch short videos' |
| Oracle | TV Attitudes | Researches Subjects Seen on TV | Agrees with the statement 'When sees something interesting on TV, often goes online to find out more about it' |
| Oracle | TV Attitudes | Self Proclaimed "TV Enthusiast" | Agrees with the statement 'Self proclaimed "TV Enthusiast"' |
| Oracle | TV Attitudes | Streaming Services Subscribers | Agrees with the statement 'Subscribing to streaming services is totally worth the money' |
| Oracle | TV Attitudes | Subscribes to Streaming Services for Original Programming | Agrees with the statement 'Subscribes to streaming services just for the original programming' |
| Oracle | TV Attitudes | Talks About Showson Social Media | Agrees with the statement 'Uses social media to talk about shows I watch' |
| Oracle | TV Attitudes | TV "Binge Watchers" | Agrees with the statement 'TV "Binge watchers"' |
| Oracle | TV Attitudes | Values Discussing Shows with Friends | Agrees with the statement about TV 'Talking about shows with my friends is important' |
| Oracle | TV Attitudes | Watch More than One Year Ago | Agrees with the statement 'Watches more TV now overall than I did one year ago' |
| Oracle | TV Attitudes | Watch on Original Air Date | Agrees with the statement 'Important to watch TV shows when they first air so I don't accidentally hear any "spoilers"' |
| Oracle | TV Attitudes | Watches Kids' TV Shows With Their Children | Agrees with the statement 'Watches kids' TV shows with their children' |
| Oracle | TV Attitudes | Watches Networks or Streaming Services | Agrees with the statement 'Will often turn to their favorite networks/streaming services, just to see what's on' |
| Oracle | TV Attitudes | Watches Popular Shows | Agrees with the statement 'Watches shows that everyone's talking about' |
| Oracle | TV Attitudes | Watches Shows Suggested by Social Media | Agrees with the statement 'Watch a TV show that is active on social media' |
| Oracle | TV Attitudes | Watches TV with Friends and Family | Agrees with the statement 'Watches TV with my friends and family' |
| Oracle | TV Attitudes | Watches TV with Others | Agrees with the statement about TV 'Watching TV with others is important' |
| Oracle | TV Attitudes | Watching an Episode Live | Agrees with the statement about TV 'Watching an episode live ' |
| Oracle | TV Attitudes | Watching TV "On The Go" | Agrees with the statement about TV 'Watching TV "on the go" is important' |
| Oracle | Vacation Travel Attitudes | Vacation Travel Attitudes | Explores various qualitative factors that may influence how, where and for how long Americans choose to take time off for themselves and their families. |
| Oracle | Vacation Travel Attitudes | Active Vacationer | Agrees with statement 'I frequently choose active vacations with lots to do.' |
| Oracle | Vacation Travel Attitudes | Asks for Travel Advice | Agrees with statement 'I often ask the advice of others when it comes to vacation travel.' |
| Oracle | Vacation Travel Attitudes | Discount Traveler | Agrees with statement 'Travel and hotel discounts have a strong influence on where I choose to travel and where I choose to stay.' |
| Oracle | Vacation Travel Attitudes | Foreign Travel for Culture | Agrees with statement 'Traveling to foreign places is a great way for me to learn about other cultures.' |
| Oracle | Vacation Travel Attitudes | Impulse Traveler | Agrees with statement 'Last-minute travel specials are a great way to get a bargain' |
| Oracle | Vacation Travel Attitudes | Likes to Plan | Agrees with statement 'Planning a vacation is just as much fun as the trip itself.' |
| Oracle | Vacation Travel Attitudes | Likes Travel Packages | Agrees with statement 'Packaged deals are great, because I don't have to plan out the details too much.' |
| Oracle | Vacation Travel Attitudes | Pays for Favorite Airline | Agrees with statement 'I am willing to pay more for a flight in order to travel on my favorite airline.' |
| Oracle | Vacation Travel Attitudes | Pays for Luxury Hotel | Agrees with statement 'It's worth it to me to pay more for high quality hotel accommodations' |
| Oracle | Vacation Travel Attitudes | Prefers Domestic | Agrees with statement 'I'd rather travel in the U.S. than to a foreign location.' |
| Oracle | Vacation Travel Attitudes | Prefers Group Tours | Agrees with statement 'I prefer guided tours to traveling independently.' |
| Oracle | Vacation Travel Attitudes | Prefers Internet Booking | Agrees with statement 'I'd rather book a trip over the Internet than meet with a travel agent.' |
| Oracle | Vacation Travel Attitudes | Prefers Solo Travel | Agrees with statement 'I'm OK with vacationing on my own.' |
| Oracle | Vacation Travel Attitudes | Rests on Vacation | Agrees with statement 'The best vacation is restful without too much physical exercise.' |
| Oracle | Vacation Travel Attitudes | Revisits Favorite Places | Agrees with statement 'When I find a vacation spot I like, I go back whenever I can.' |
| Oracle | Vacation Travel Attitudes | Short Trips Preferred | Agrees with statement 'I'd rather take a few weekend vacations than one long vacation.' |
| Oracle | Vacation Travel Attitudes | Travel Advisor | Agrees with statement 'People often ask my advice when it comes to vacation travel.' |
| Oracle | Vacation Travel Attitudes | Travel Researcher | Agrees with statement 'I love doing research on a location before I go on vacation.' |
| Oracle | Vacation Travel Attitudes | Travels to New Places | Agrees with statement 'On my vacations, I prefer traveling to places I've never been.' |
| Acxiom MRI | Political | Registered Republican | Likely registered with Republican Party |
| Acxiom MRI | Political | Voted in 2016 Election | Likely voted in 2016 election |
| Acxiom MRI | Political | Registered Democrat | Likely registered with Democratic Party |
| Acxiom MRI | Political | Democratic party member | Likely Democrat and member of the Democratic party |
| Acxiom MRI | Political | Somewhat Liberal | Likely voters self described political views as being somewhat liberal |
| Acxiom MRI | Political | Registered to vote | Likely registered to vote |
| Acxiom MRI | Political | Somewhat Conservative | Likely voters self described political views as somewhat conservative |
| Acxiom MRI | Political | Ind. conservative swing voter | Likely voters not registered with a party with a conservative view |
| Acxiom MRI | Political | Unaffiliated/Undeclared/Independent Voter | Likely not registered with a political party |
| Acxiom MRI | Political | Democrat household | Likely all household members vote Democrat |
| Acxiom MRI | Political | Super voter | Most likely to vote based on voting history |
| Acxiom MRI | Political | Socially conservative political ideology | Likely social issues stance leans conservative |
| Acxiom MRI | Political | Environmentalists | Likely environmentally conscious voters, support environment protections |
| Acxiom MRI | Political | Swing Democrats | Likely registered Democrat; very or somewhat conservative or middle of the road |
| Acxiom MRI | Political | Voted in 2012 Election | Likely voted in 2008 election |
| Acxiom MRI | Political | Republican household | Likely all household members vote Republican |
| Acxiom MRI | Political | Swing Republicans | Likely register Republican with ideology very or somewhat liberal or middle |
| Acxiom MRI | Political | Republican voter | Likely votes Republican in elections |
| Acxiom MRI | Political | Socially moderate ideology | Likely strong social issues views; neither liberal nor conservative |
| Acxiom MRI | Political | Light voter | Likely light voter; votes sometimes based on voting history |
| Acxiom MRI | Political | Tax cut/reform voters | Likely voters who likely support tax cuts |
| Acxiom MRI | Political | Democrat voter | Likely votes Democrat in elections |
| Acxiom MRI | Political | Moderate voter | Likely moderate voter; votes in most elections;not all based on voting history |
| Acxiom MRI | Political | Independent moderate swing voter | Likely not registered with a party; moderate to mid of the road |
| Acxiom MRI | Political | Military Supporters | Likely voters who support the military |
| Acxiom MRI | Political | Socially liberal political ideology | Likely social issues stance leans liberal |
| Acxiom MRI | CPG | Regularly eat organic food | Most Likely to regularly eat organic foods and grocery |
| Acxiom MRI | Leisure Activities | City culture enthusiast | Likely city culture enthusiast. Interest classical music, opera, dance, theater |
| Acxiom MRI | Leisure Activities | Visited an aquarium past 12 months | Likely has visited an aquarium in the past 12 months |
| Acxiom MRI | Leisure Activities | Visited a museum past 12 months | Likely visited a museum in the past 12 months |
| Acxiom MRI | Leisure Activities | Engage in sporting pregame party | Tailgate, Likely to engage in sporting pre-game party |
| Acxiom MRI | Shopper/Consumer Insights | Influenced by trends and a trendsetter | Likely Influenced by trends, trendsetter |
| Acxiom MRI | Political | Frequent voter | Likely frequent voter in either national, state or local election |
| Acxiom MRI | Health Care | Has regular doctor visits and goes to wellness exams | Goes regular doctor visits: go for check-ups, annual, wellness |
| Acxiom MRI | Media | Previously subscribed to pay TV but unlikely to resubscribe | Likely to have Previously subscribed to pay TV and not likely to re-subscribe |
| Acxiom MRI | Political | Liberal and left leaning political outlook | Likely a liberal and left leaning political outlook |
| Acxiom MRI | Political | Conservative and right leaning political outlook | Likely conservative and Right leaning political outlook |
| Acxiom MRI | Political | Independent voter | Likely Independent voter, without any party affiliation |
| Acxiom MRI | Political | Republican party member | Likely Republican and member of the Republican party |
| Acxiom MRI | Political | Vote in every national state and local election | Likely to always vote in every national, state and local election |
| Acxiom MRI | Retail | Buy apparel from brands that support charities | Likely to buy apparel clothes from brand that support a charity |
| Acxiom MRI | Retail | Buy fashion style products on the web | Likely to buy fashion style products on web |
| Acxiom MRI | Retail | Natural or organic beauty user and loyalist | Likely natural or organic beauty user and loyalist |
| Acxiom MRI | Retail | Value shopping for American products | Likely to value shopping for American products |
| Acxiom MRI | T&E | Pay for quality travel and vacation accommodations | Likely to pay for quality travel and vacation accommodation |
| Acxiom MRI | T&E | Prefer guided tours on vacation travel | Likely to prefer guided tours on vacation travel |
| Acxiom MRI | T&E | Prefer to book web reservations | Likely web travel purchaser, prefer to book web reservations |
| Acxiom MRI | Technology | Technology early adopter | Likely Technology early adopter: first to try tech |
| Acxiom MRI | Technology | Technology and electronics influencer | Technology and electronics influencer: Likely Tech and electronics advice and recommendations |
| Acxiom MRI | Automotive Attitudes | Likely Agrees with statement I consider myself to be an automotive enthusiast. | Likely Agrees with the statement I consider myself to be an automotive enthusiast. |
| Acxiom MRI | Automotive Attitudes | Likely Agrees with stmt I often take opp to discuss my knowledge of autos with others | Likely Agrees with the stmt I often take the opp to discuss my knowledge of autos with others |
| Acxiom MRI | Food Attitudes | Likely Agrees with the statement When I find a brand I like I stick to it | Likely Agrees with the statement When I find a brand I like I stick to it |
| Acxiom MRI | Finance Attitudes | Likely Agrees with stmt Im happy to use Internet to carry out daytoday banking txns | LikelyAgrees with stmt Im happy to use Internet to carry out daytoday banking txns |
| Acxiom MRI | Finance Attitudes | Likely Agrees with stmt Investing for the future is very important to me | Likely Agrees with stmt Investing for the future is very important to me |
| Acxiom MRI | Food Attitudes | Likely Agrees with statement Eating at a fast food restaurant is fun | Likely Agrees with statement Eating at a fast food restaurant is fun |
| Acxiom MRI | Food Attitudes | Likely Agrees with statement During a given week I cook meals frequently | Likely Agrees with statement During a given week I cook meals frequently |
| Acxiom MRI | Food Attitudes | Likely Agrees with stmt I prefer picking up quick meals to cooking | Likely Agrees with stmt I prefer picking up quick meals to cooking meals |
| Acxiom MRI | Food Attitudes | Likely Agrees with statement When I find a restaurant I like I stick with it | Likely Agrees with statement When I find a restaurant I like I stick with it |
| Acxiom MRI | Food Attitudes | Likely Dieting Category Influential Consumers | Likely Dieting Category Influential Consumers |
| Acxiom MRI | Food Attitudes | Likely Grocery Shopping Category Influential Consumers | Likely Grocery Shopping Category Influential Consumers |
| Acxiom MRI | Electronics | Likely Home Electronics Category Influential Consumers | Likely Home Electronics Category Influential Consumers |
| Acxiom MRI | Health Attitudes | Likely Agrees with statement I follow a regular exercise routine | Likely Agrees with statement I follow a regular exercise routine |
| Acxiom MRI | Leisure Activities | Likely Plays console video games once a month or more often | Likely Plays console video games once a month or more often |
| Acxiom MRI | Leisure Activities | Likely Dines out 2-plus times a week or more | Likely Dines out 2-plus times a week or more |
| Acxiom MRI | Cellular / Mobile Opinions | Likely Agrees with stmt I like to be connected by phone or Internet always | LikelyAgrees with stmt I like to be connected by phone or Internet at all times |
| Acxiom MRI | Technology | Likely Agrees with statement I like to have a lot of gadgets | Likely Agrees with statement I like to have a lot of gadgets |
| Acxiom MRI | TV Attitudes | Likely Currently have pay TV - Intend to cut or shave some TV services | Likely Currently have pay TV - Intend to cut or shave some TV services |
| Acxiom MRI | Travel | Likely Agrees with stmt Its worth it to pay more for high quality hotels | Likely Agrees with stmt Its worth it to pay more for high quality hotels |
| Acxiom MRI | Media | Likely to listen to streaming audio | Likely to listen to streaming audio |
| TruAudience Marketplace | Food & Beverage | Drinks Alcohol | Consumed alcohol in the last 6 months |
| TruAudience Marketplace | Food & Beverage | Drinks Alcoholic Cooler or Seltzer | Consumed alcohol / seltzer in the last 6 months |
| TruAudience Marketplace | Food & Beverage | Drinks Alcohol at Bars or Clubs | Consumed alcohol at a bar or club in the last 30 days |
| TruAudience Marketplace | Food & Beverage | Drinks Alcohol at Restaurants | Consumed Ordered alcohol at a restaurant in the last 30 days |
| TruAudience Marketplace | Food & Beverage | Drinks any Liquor | Consumed Liquor in the last 30 days |
| TruAudience Marketplace | Food & Beverage | Drinks Beer | Consumed Beer in the last 7 days |
| TruAudience Marketplace | Food & Beverage | Drinks Gin | Consumed Gin in the last 30 days |
| TruAudience Marketplace | Food & Beverage | Drinks Red Wine | Consumered Red Wine in the last 6 months |
| TruAudience Marketplace | Food & Beverage | Drinks Tequila | Consumed Tequila in the last 30 days |
| TruAudience Marketplace | Food & Beverage | Drinks Vodka | Consumed Vodka in the last 30 days |
| TruAudience Marketplace | Food & Beverage | Drinks White Wine | Consumed White Wine in the last 6 months |
| TruAudience Marketplace | Education | Going back to school | Plans to go Back to School in the next 12 months |
| TruAudience Marketplace | Pets | Plans to adopt a dog or cat | Plans to get a dog or cat in the next 12 months |
| TruAudience Marketplace | Lifestages | Graduating from school | Plans to graduate from school in the next 12 months |
| TruAudience Marketplace | Education | Has a child going to college | Plans to have a child and go away to college in the next 12 months |
| TruAudience Marketplace | Lifestages | Plans to buy a new home | Plans to buy a new home |
| TruAudience Marketplace | Lifestages | New parent | Plans to be a parent in the next 12 months |
| TruAudience Marketplace | Lifestages | Plans to Retire | Plans to retire in the next 12 months |
| TruAudience Marketplace | Entertainment & Media | Watches Apple TV | Television: Streaming Video Services/ Any watching past 7 days_Apple TV+ |
| TruAudience Marketplace | Entertainment & Media | Watches Discovery | Television: Streaming Video Services/ Any watching past 7 days_Discovery+ |
| TruAudience Marketplace | Entertainment & Media | Watches Disney | Television: Streaming Video Services/ Any watching past 7 days_Disney+ |
| TruAudience Marketplace | Entertainment & Media | Watches ESPN | Television: Streaming Video Services/ Any watching past 7 days_ESPN+ |
| TruAudience Marketplace | Entertainment & Media | Watches HBO Max | Television: Streaming Video Services/ Any watching past 7 days_HBO Max |
| TruAudience Marketplace | Entertainment & Media | Watches Hulu | Television: Streaming Video Services/ Any watching past 7 days_Hulu |
| TruAudience Marketplace | Entertainment & Media | Watches Netflix | Television: Streaming Video Services/ Any watching past 7 days_Netflix |
| TruAudience Marketplace | Entertainment & Media | Watches Paramount | Television: Streaming Video Services/ Any watching past 7 days_Paramount+ |
| TruAudience Marketplace | Entertainment & Media | Watches Peacock | Television: Streaming Video Services/ Any watching past 7 days_Peacock |
| TruAudience Marketplace | Entertainment & Media | Watches Pluto TV | Television: Streaming Video Services/ Any watching past 7 days_Pluto TV |
| TruAudience Marketplace | Entertainment & Media | Watches Prime Video | Television: Streaming Video Services/ Any watching past 7 days_Prime Video |
| TruAudience Marketplace | Entertainment & Media | Watches Sling | Television: Streaming Video Services/ Any watching past 7 days_Sling |
| TruAudience Marketplace | Entertainment & Media | Watches Tubi | Television: Streaming Video Services/ Any watching past 7 days_Tubi |
| TruAudience Marketplace | Entertainment & Media | Watches Vudu | Television: Streaming Video Services/ Any watching past 7 days_Vudu |
| TruAudience Marketplace | Entertainment & Media | Watches YouTube | Television: Streaming Video Services/ Any watching past 7 days_YouTube |
| TruAudience Marketplace | Electronics | Owns VR Headset | Personally Owns VR Headset¹ |
| TruAudience Marketplace | Electronics | Plays Nintendo Switch | Video Games (Personally Played): Systems in the last 30 days_Nintendo Switch |
| TruAudience Marketplace | Electronics | Play Playstation 5 | Video Games (Personally Played): Systems in the last 30 days_PlayStation 5 (PS5) |
| TruAudience Marketplace | Entertainment & Media | Listens to podcasts | Listened to a Podcast in last 30 Days |
| TruAudience Marketplace | Lifestages | Attends auto shows | Attend Auto Shows: Have personally done in last 12 months. |
| TruAudience Marketplace | Lifestages | Attends country music performances | Attend country music performances: Have personally done in last 12 months. |
| TruAudience Marketplace | Lifestages | Attends dance performances | Attend dance performances: Have personally done in last 12 months. |
| TruAudience Marketplace | Lifestages | Attends rock music performances | Attend rock music performances: Have personally done in last 12 months. |
| TruAudience Marketplace | Lifestages | Bakes at home | Baking: Have personally done in last 12 months. |
| TruAudience Marketplace | Electronics | Plays console video games | Console Video Games: Have personally done in last 12 months. |
| TruAudience Marketplace | Lifestages | Entertains friends or relatives at home | Entertain friends or relatives at home: Have personally done in last 12 months. |
| TruAudience Marketplace | Lifestages | Go to bars or night clubs | Go to bars/night clubs: Have personally done in last 12 months. |
| TruAudience Marketplace | Lifestages | Go to the Beach | Go to the beach: Have personally done in last 12 months. |
| TruAudience Marketplace | Lifestages | Purchased home decorations or furnishings | Home decoration and furnishing: Have personally done in last 12 months. |