Accelerated Brand Strategy Through Predictive Segmentations
Brand Catalyst is an advanced brand strategy and predictive segmentation tool. Built on the Catalyst platform, Brand Catalyst helps brand marketers and their agencies understand consumer perception towards their brands using advanced psychographics, intent, category preferences, brand and product consumption patterns. Brand Catalyst also uses advance predictive models to identify potential prospects and their characteristics. A built-in recommendation engine converts all these differentiating attributes (including over 60,000 consumer data points) to create unique consumer personas for a brand.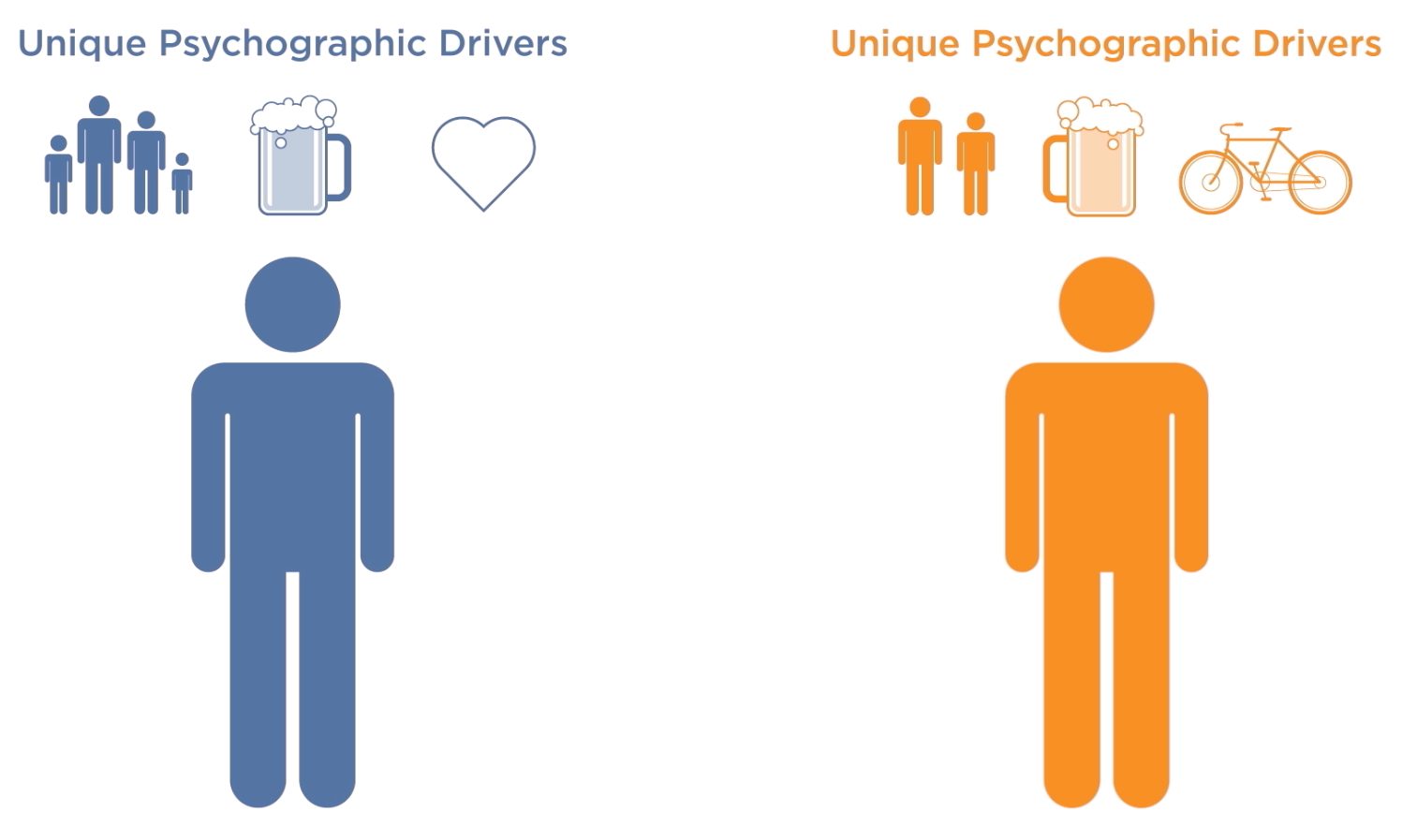 Predictive Psychographic Engine
Advanced predictive models pinpoint the top psychographic drivers that predict ownership of a brand, and identifies the top prospective consumers for that brand, helping marketers drive market share, inform creative and media strategy and drive increased return on ad spend.
Increase sales by identifying attributes that increase the likelihood of brand choice or product purchase
Grow market share by understanding what drives consumers to competitors
Reduce ad wastage and optimize return on ad spend by omitting consumers who will never purchase your brands
Explorer
Quickly discover what resonates with consumers of a defined brand. Gain deeper insights into the mindset and motivations of not only your customers, but also that of the competition.
Compare and contrast over 6,500+ brands
Quickly identify potential customers based on predictive psychographics
Analyze the customers and potential prospects of your competitors
Data automation and visualizations help build or revise brand strategies in minutes!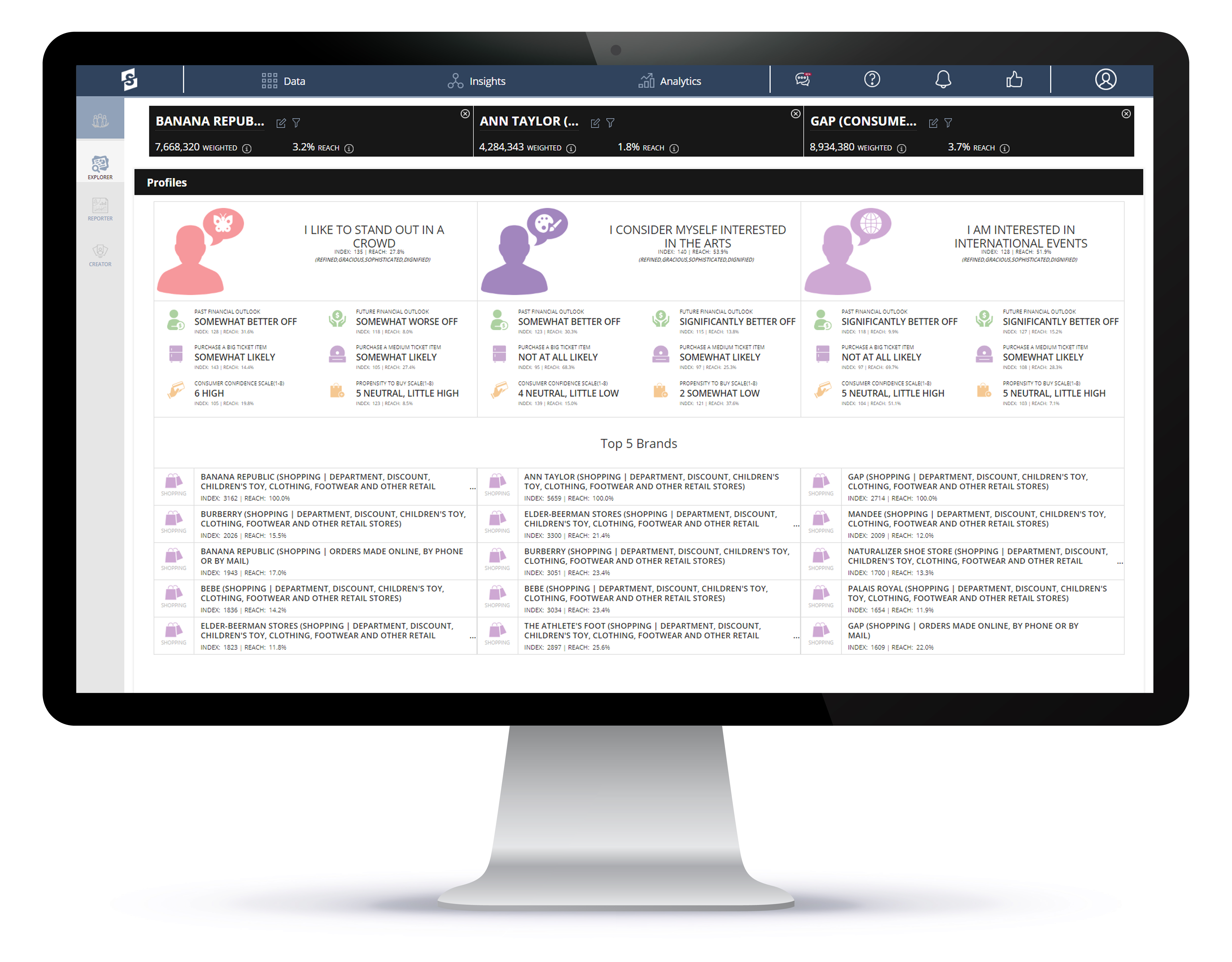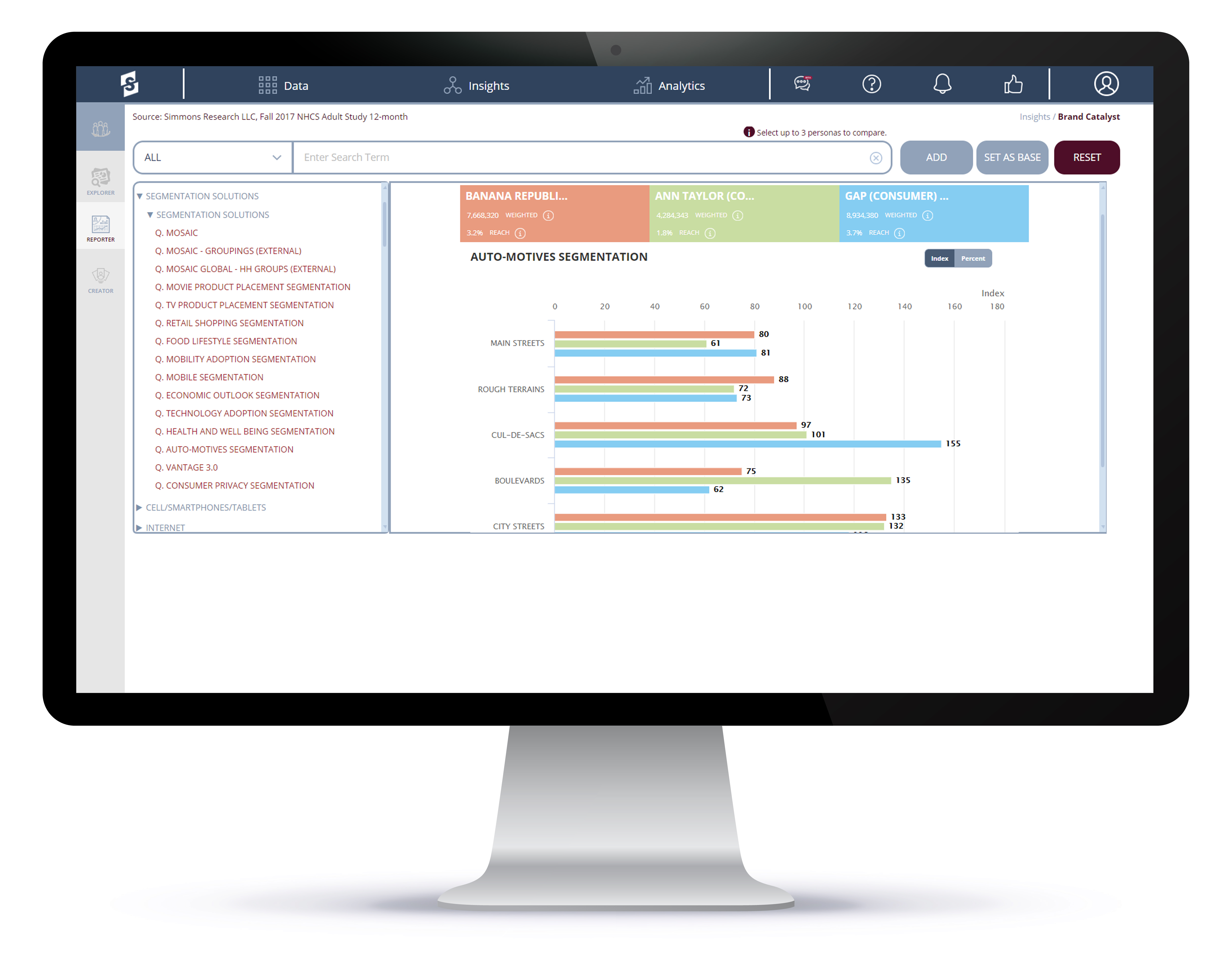 Reporter
Analyze over 60,000 consumer attributes and quickly understand similarities and differences between brand personas. Spend less time data mining and quickly discover stories and data points that inform marketing and advertising strategy.
Quickly assess a research or insights request before dedicating research time and resources
Discover unknown stories and data points to exploit
Visualize any dictionary data point
Toggle between index or percent
Creator
The creator feature automates the clustering of a persona into segments using underlying consumer psychographics, allowing marketers to test differentiated offering and messaging.
Segment a persona immediately based on psychographics; select the psychographics to use
Quickly compare and contrast segments to inform messaging strategy
Identify priority segments to pursue
Create instant pictures of the segments that make up a persona before investing in a deep dive segmentation analysis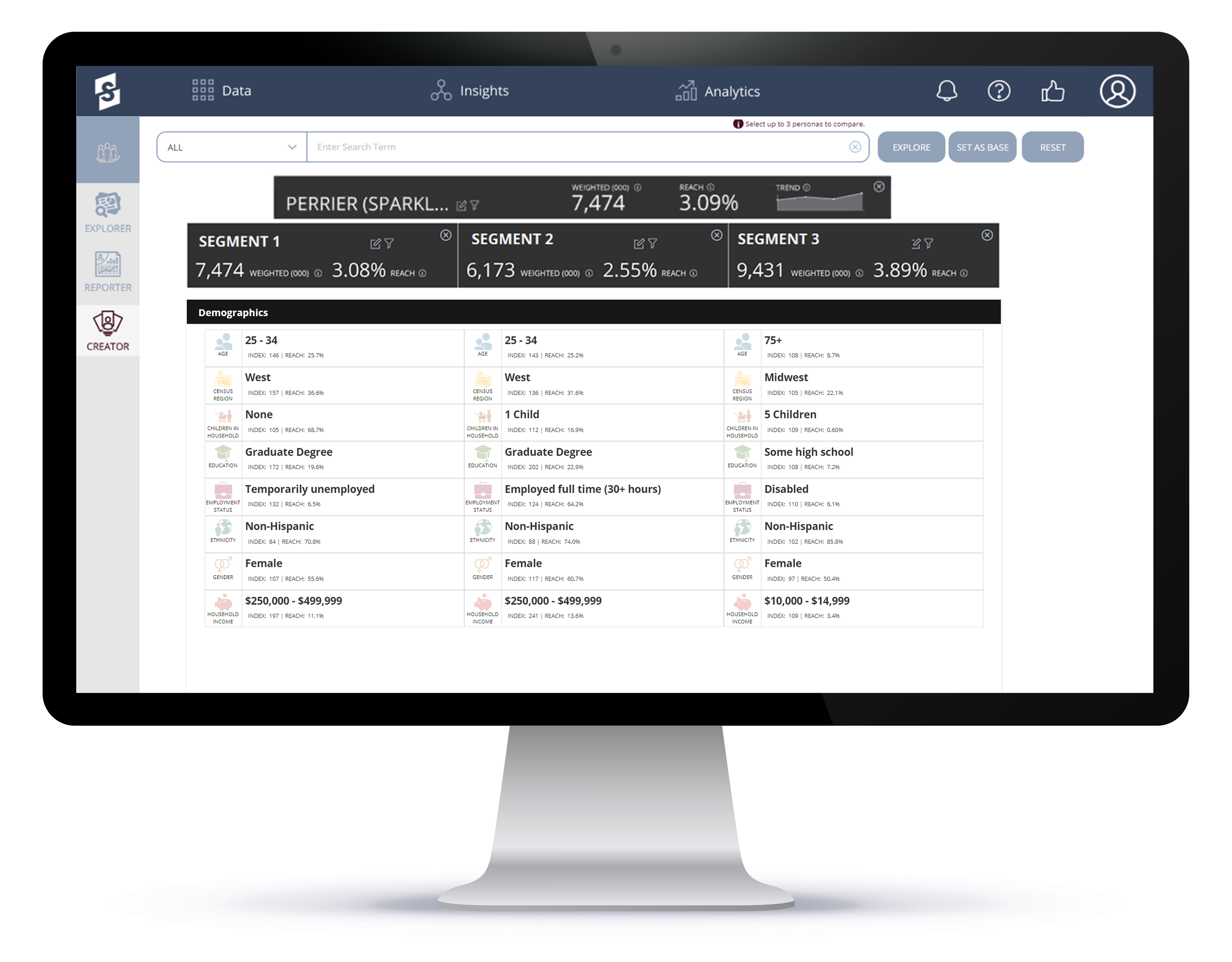 "I loved being able to see the prospects of a brand and run MRI-Simmons questions against them. We're doing acquisition plays more often these days on behalf of our clients, so being able to understand prospective customers and what moves them through the world is invaluable."