Empower Action from Insights
CatalystSM (formerly the Insights Platform) is a consumer insights and activation engine that informs marketing strategy and streamlines the use of data to drive business results. Powered by MRI-Simmons' nationally representative and privacy-compliant consumer data set, Catalyst provides marketers with a series of modules, from consumer profiling through activation, designed to enable a self-service experience with complete transparency.
The platform also boasts intuitive navigation, interactive charts and custom formatting that power visual storytelling, and shareable reports and dashboards that streamline collaboration.
Simply put, Catalyst empowers action from insights, using the same trusted data that marketers have relied upon for decades.
Consistent Audiences
Leverage one audience across the campaign lifecycle to optimize campaigns and drive results
Shareable Reports & Dashboards
Share and save audience definitions and reports across your team to streamline collaboration
Powerful Visual Storytelling
Analyze insights on the fly, with interactive charts and custom formatting
Self-Service Activation
Build and activate your audience, fulfilling to any DMP, DSP, SSP or addressable media
Enabling Data-Driven Decision Making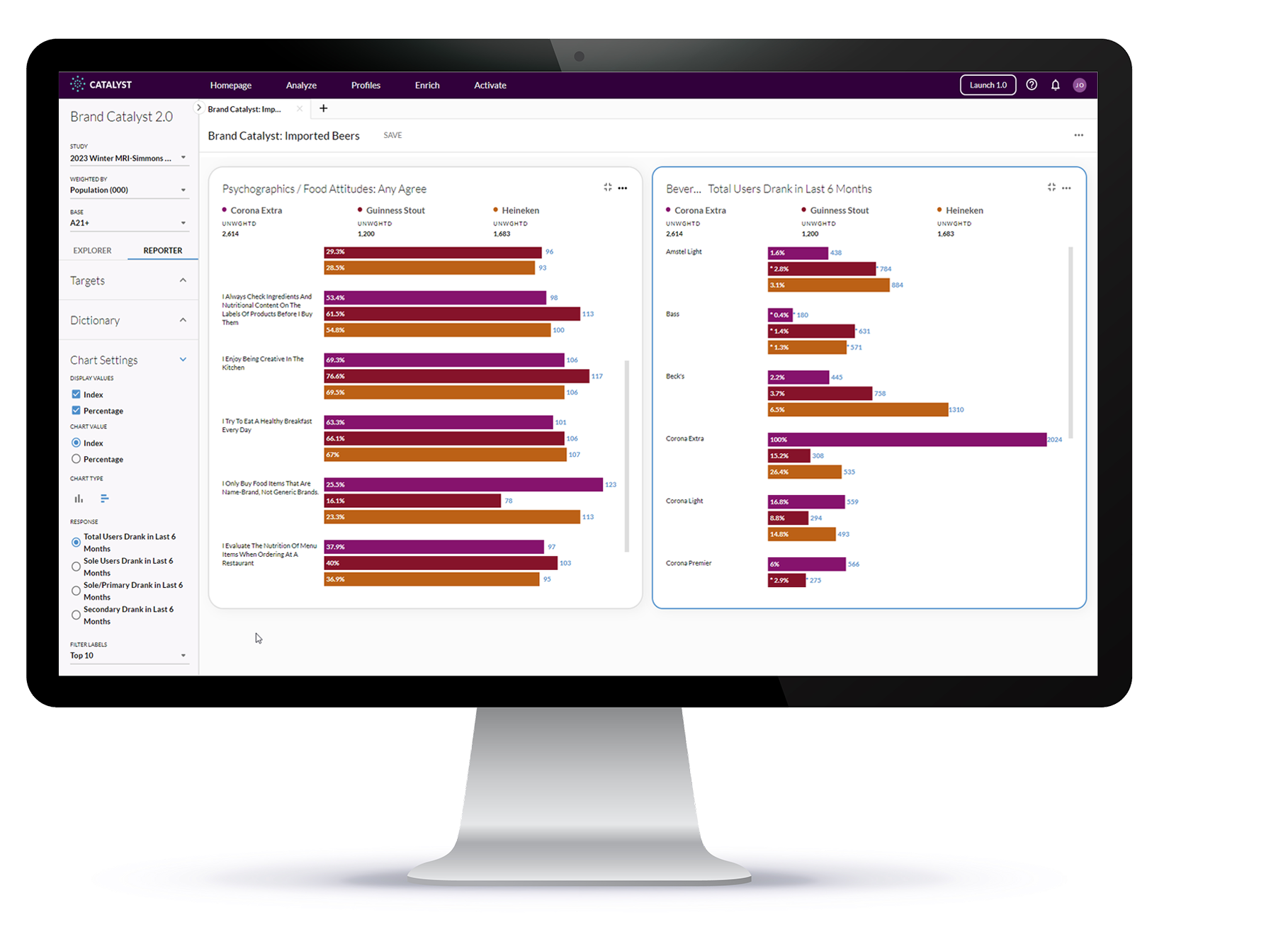 Analyze
Identify and measure key metrics to refine plans and optimize performance
Profile
Define a target audience and profile their attitudes, behaviors, and actions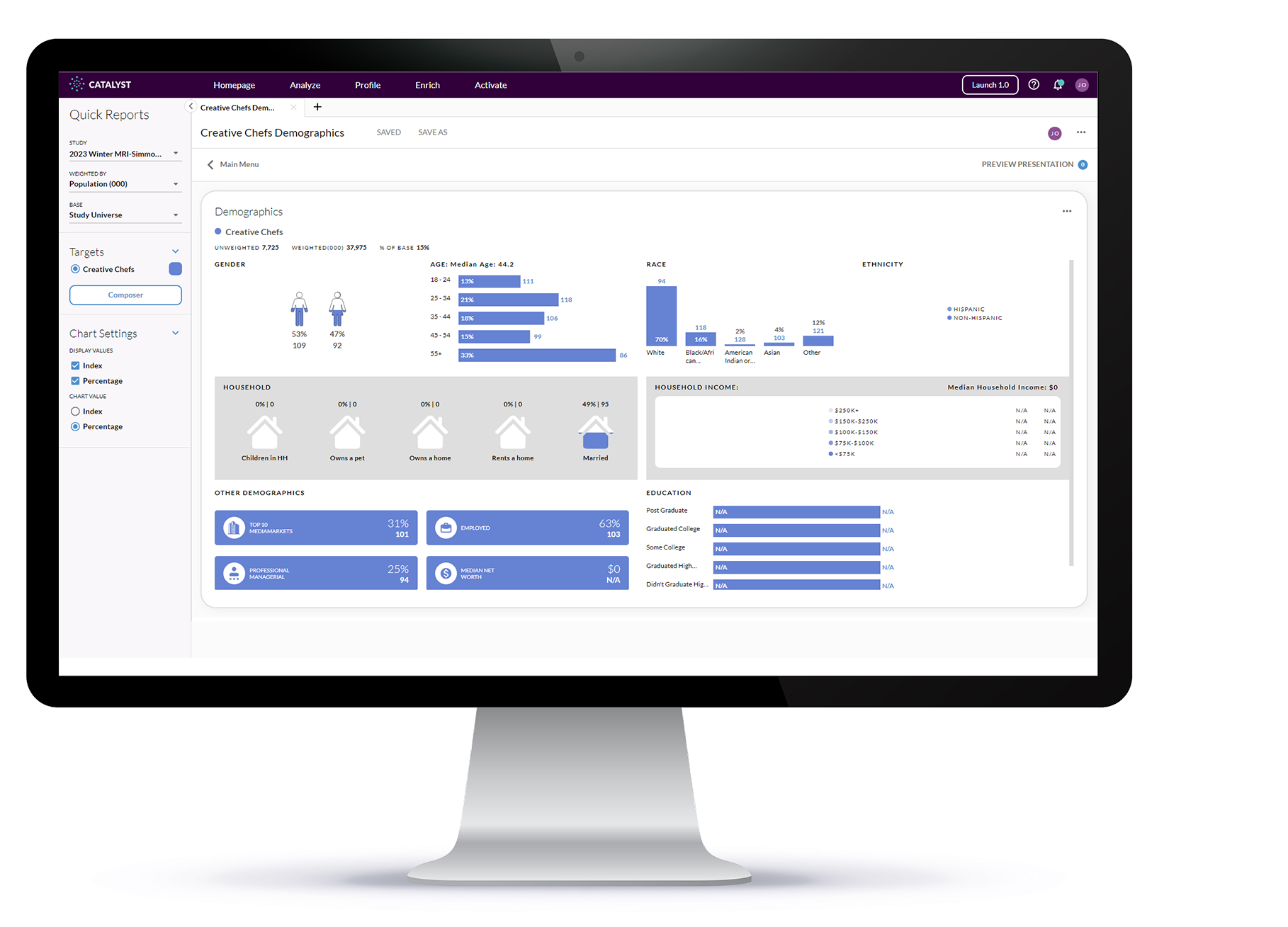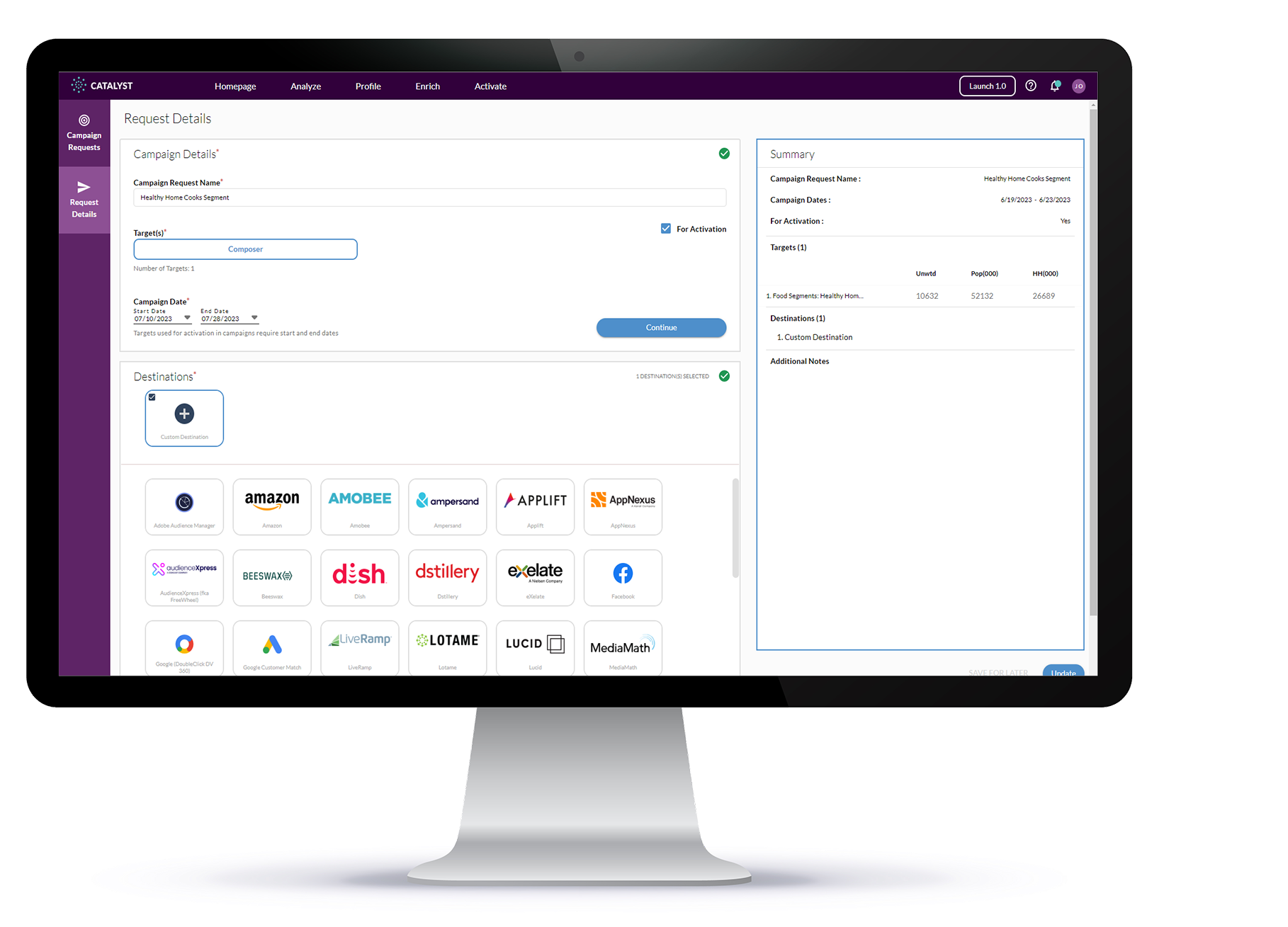 Activate
Plan, organize, and activate campaign targets using trusted MRI-Simmons data in any DMP, DSP, SSP, CDP, or addressable media.
Boards
New feature enables users to compile and share data visualizations from various modules within the platform.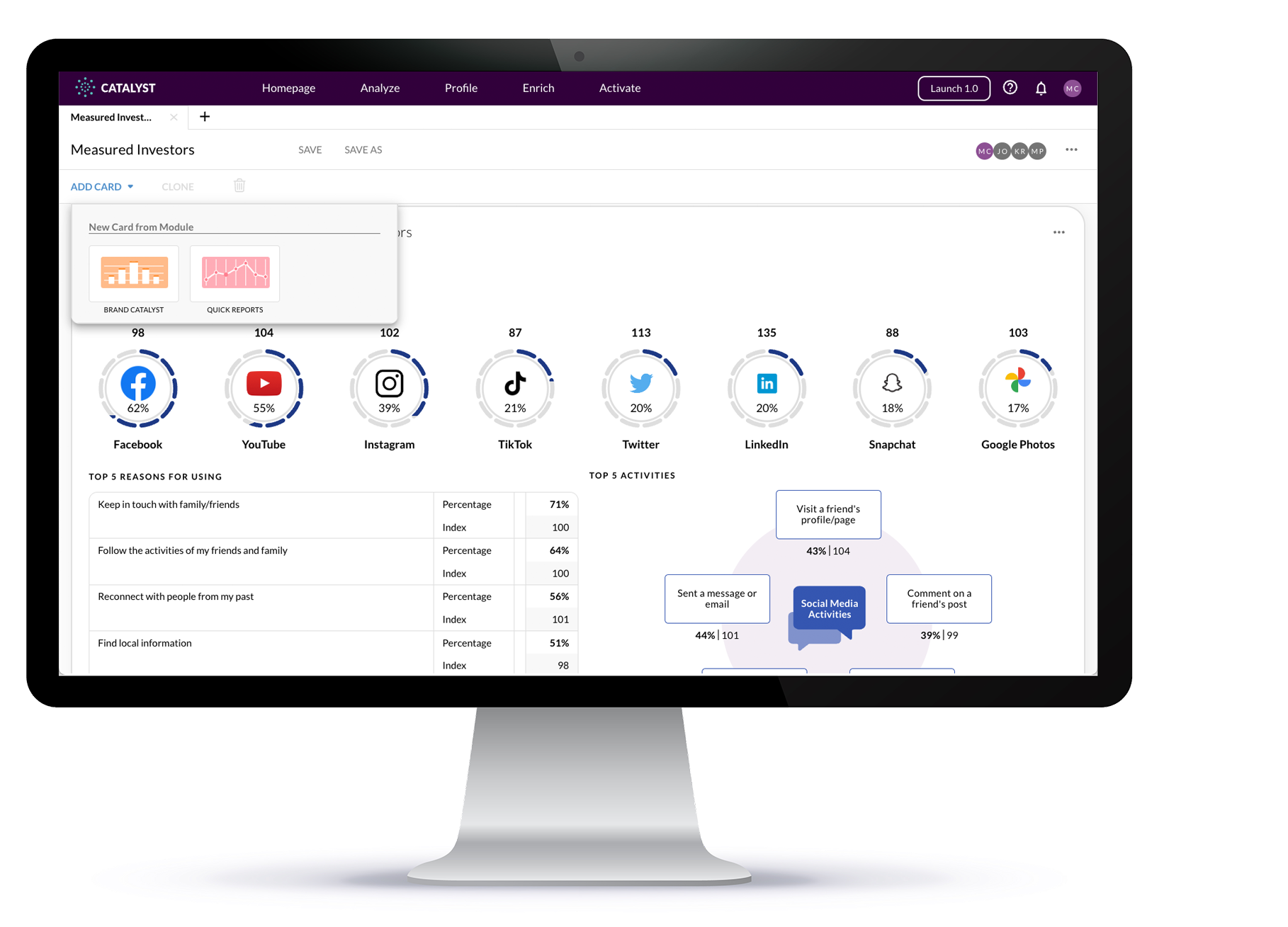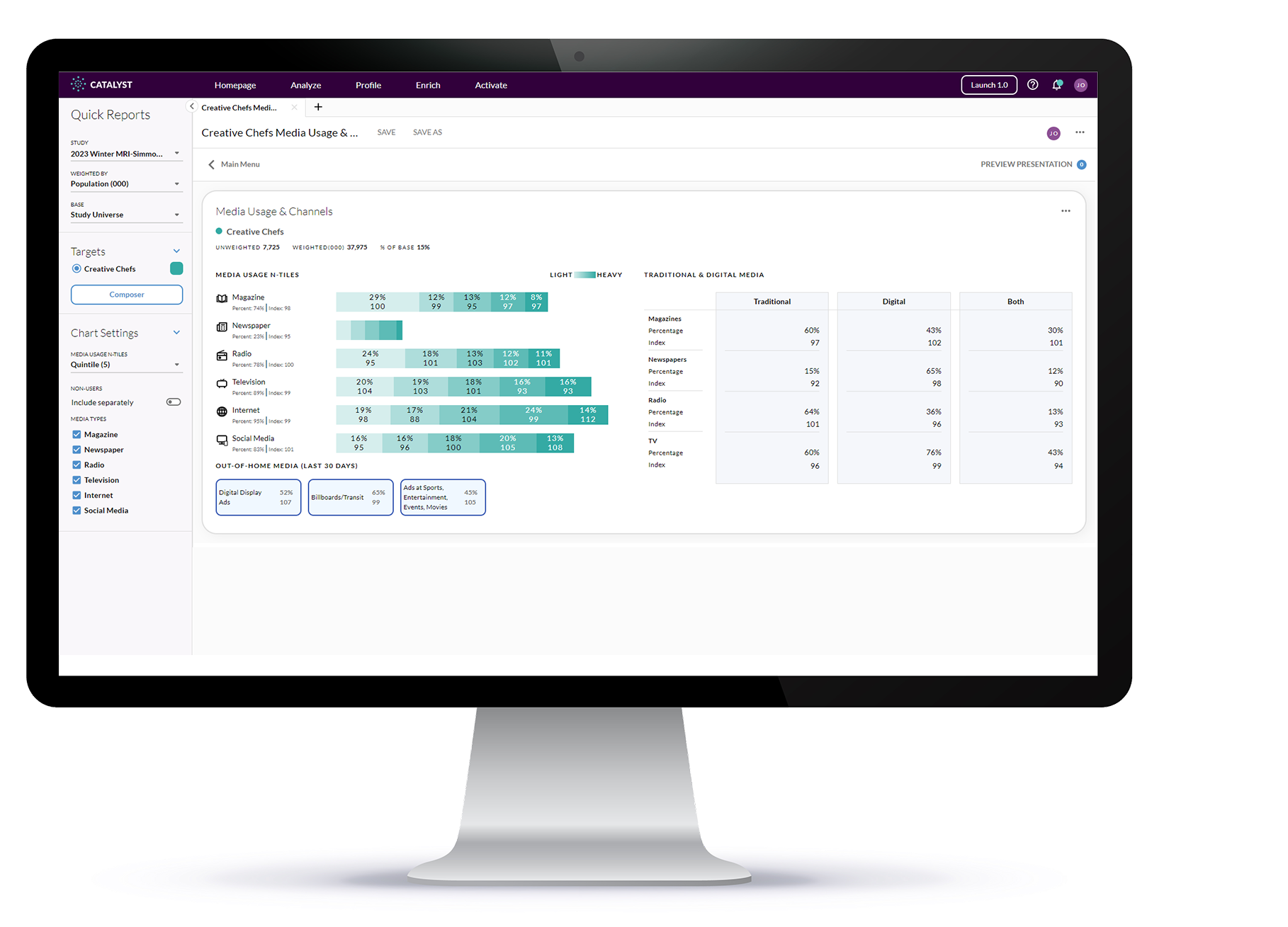 Interactive Quick Reports
Templated data visualizations that streamline analytics and profiling.
Geo Mapping
Display audiences by census region, state, market or county.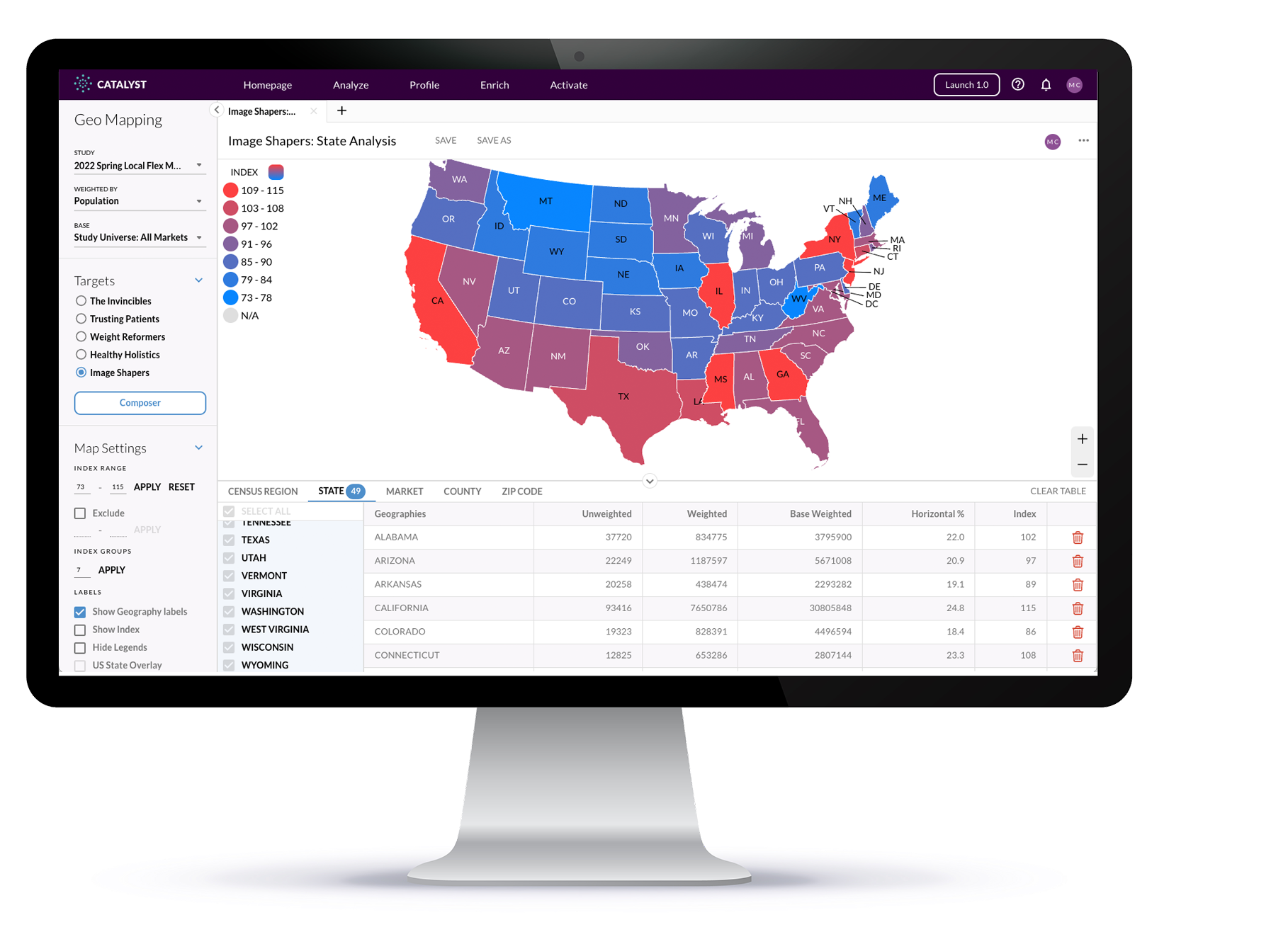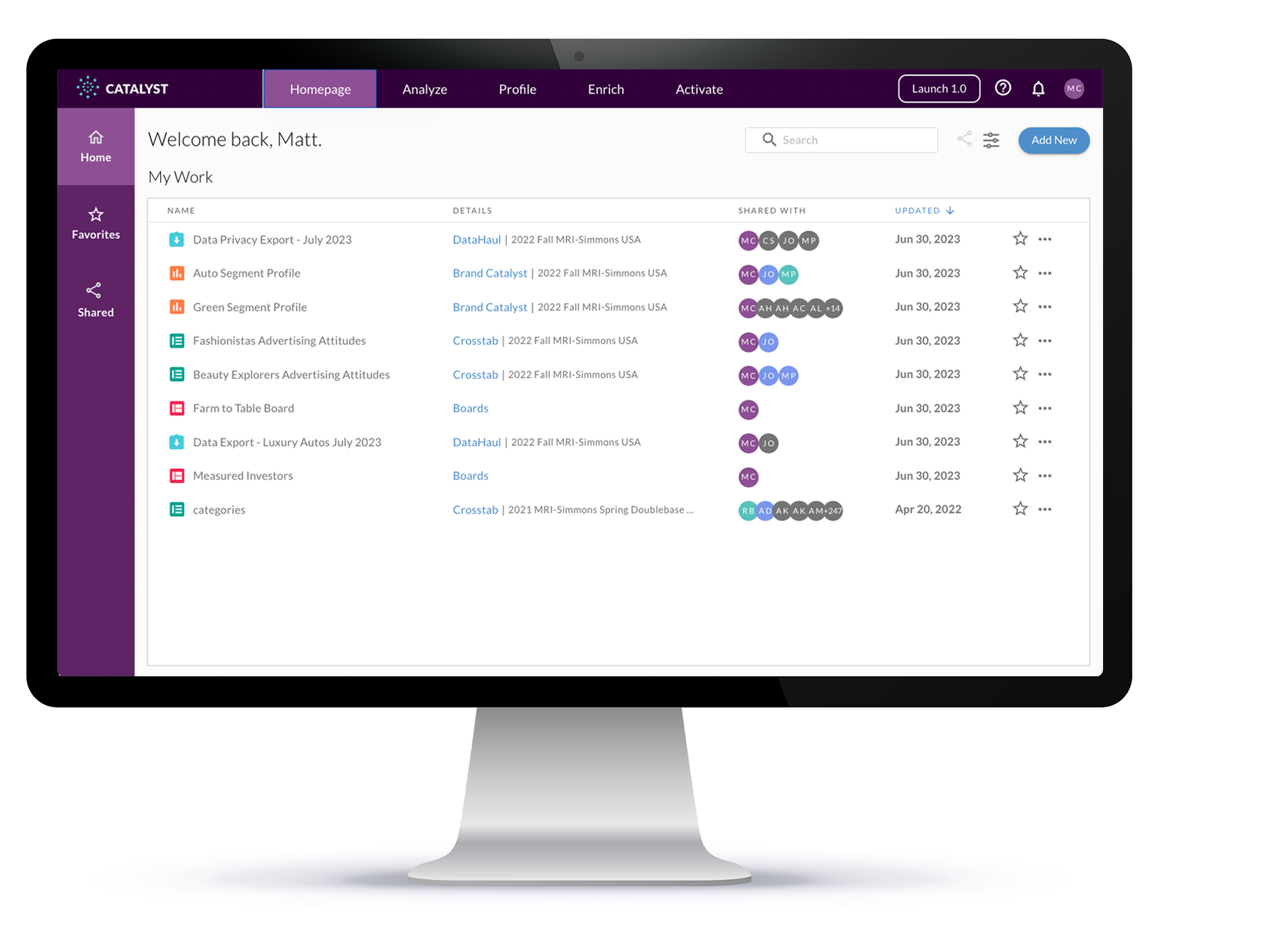 Homepage
New homepage with shareable reports and dashboards to streamline collaboration.
Visual Storytelling
Interactive charts and custom formatting capabilities that power visual storytelling.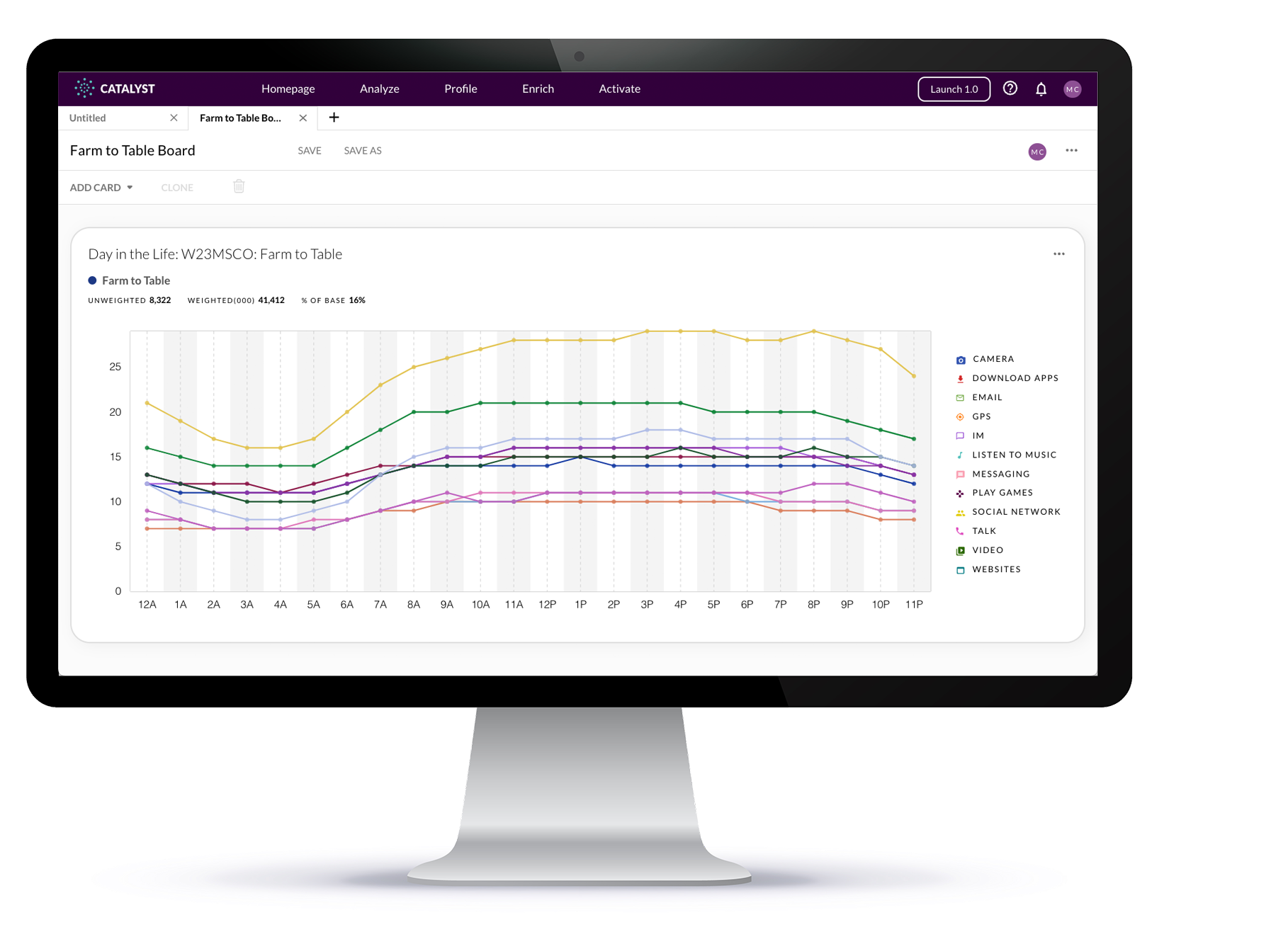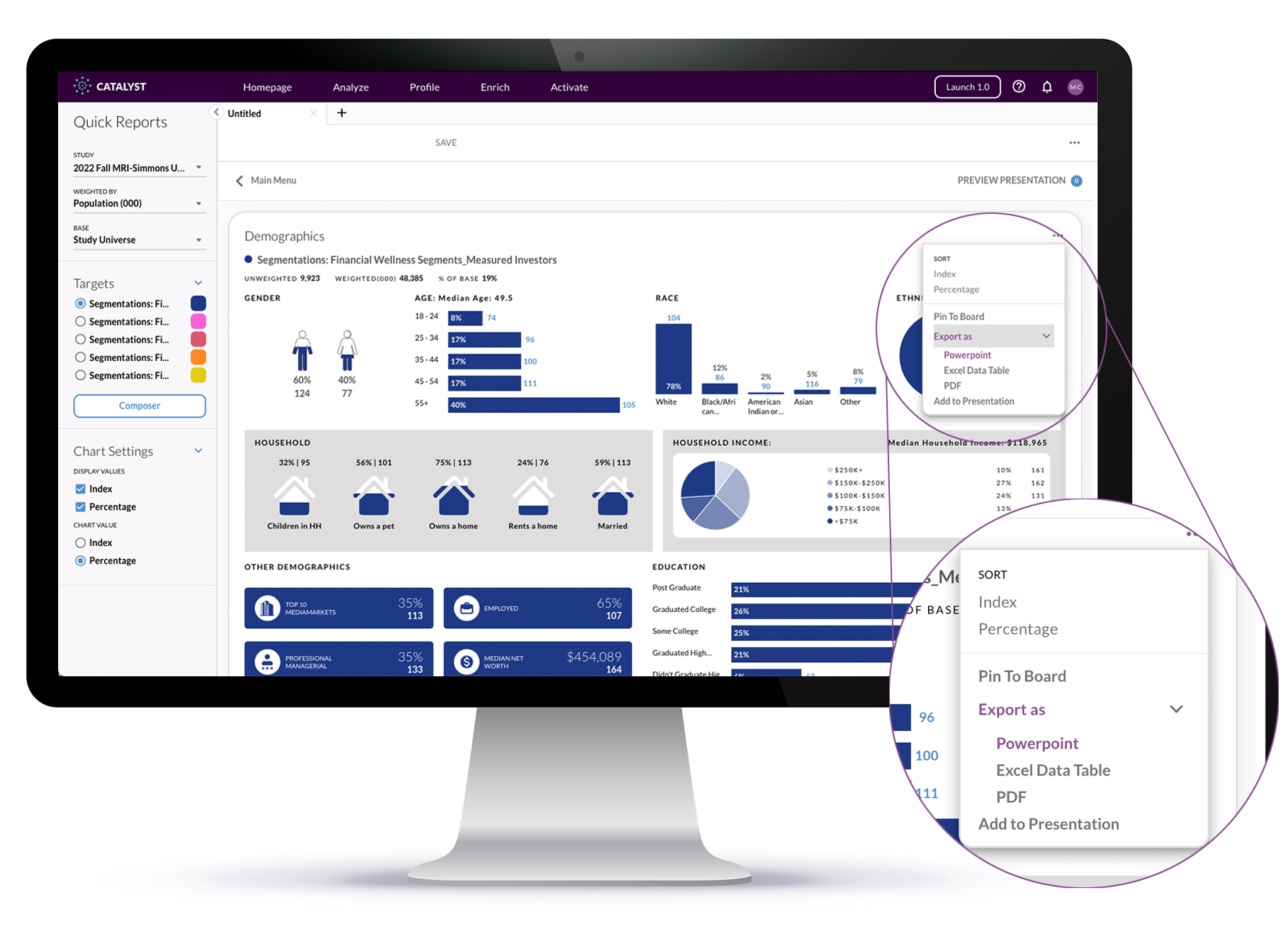 Portable
Flexible export options make insights portable