Plan, Organize, and Activate Campaign Targets
Digital and programmatic advertising has experienced rapid growth in recent years, creating new challenges for agencies and brands alike. Marketers who build and share complex targets with activation teams often encounter matching issues and a loss of fidelity. In addition, target definitions are often very technical in nature, making it difficult for non-technical users to understand target attributes.
Activate Campaign Targets (ACT) provides marketers with full transparency into, and increased control over, target definitions, campaign data costs, and timing while also providing the benefit of consistent campaign targeting across various media channels. With ACT, marketers can plan, organize, and activate campaign targets using trusted MRI-Simmons data and fulfill them to almost any DMP, DSP, SSP or addressable media.
Full transparency and control over the modeling process
Fine-tuning models for reach versus accuracy
Increased control over project costs and timelines
Campaign analytics, including return on ad spend and more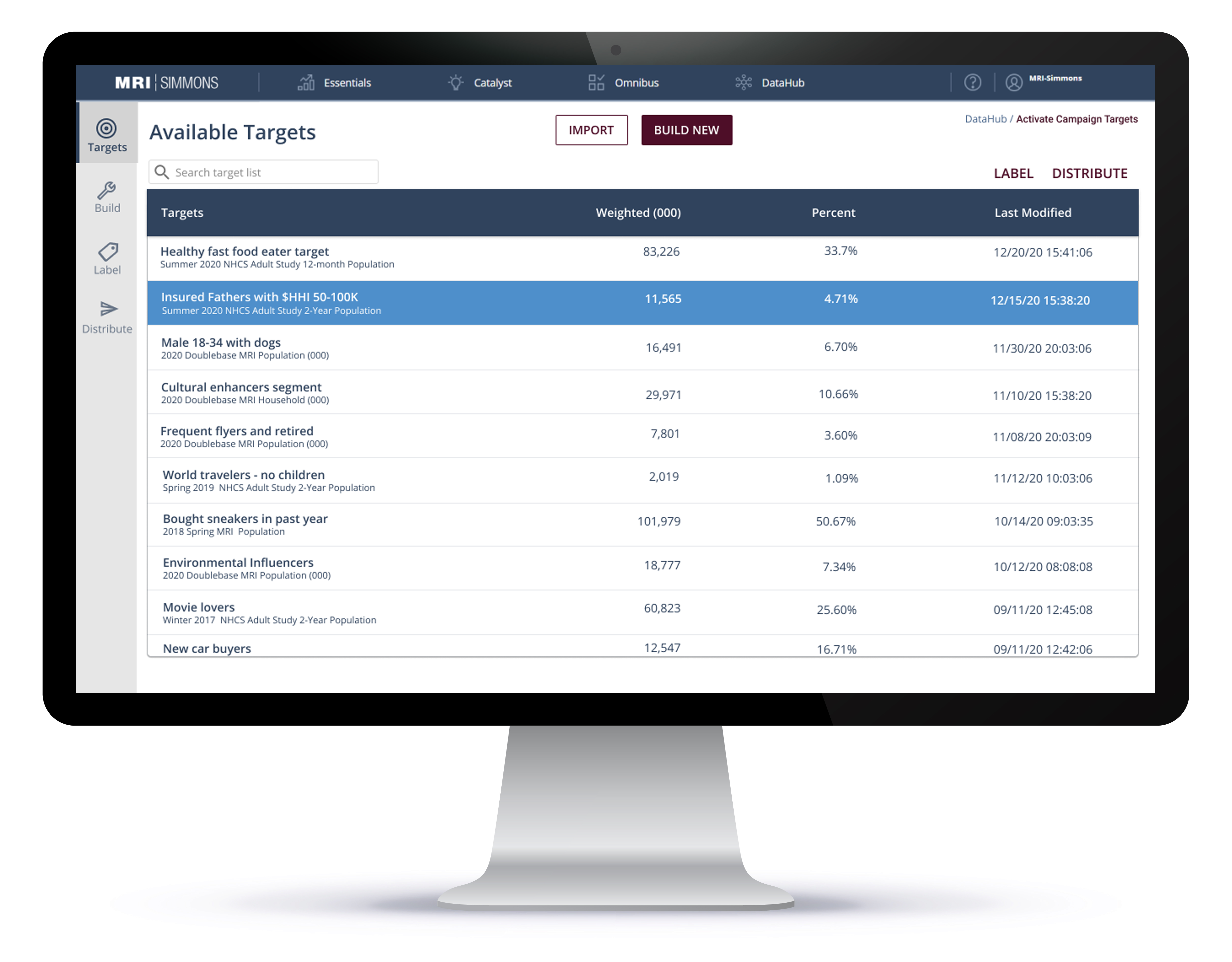 Build
Build targets using familiar and trusted MRI-Simmons data, within the Insights interface
Label
Organize, define, and share your targets across your organization, keeping everyone on the same page with user-friendly labels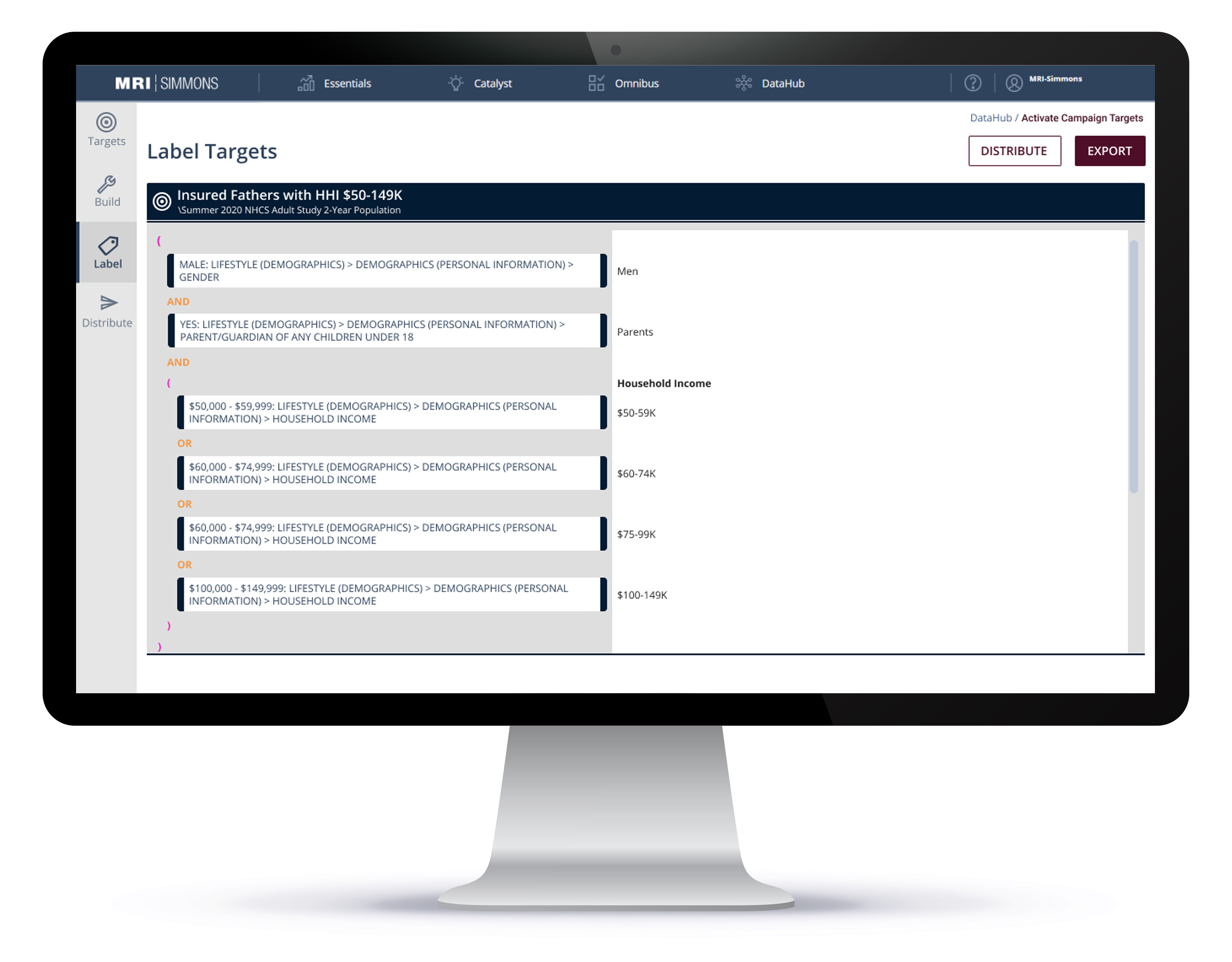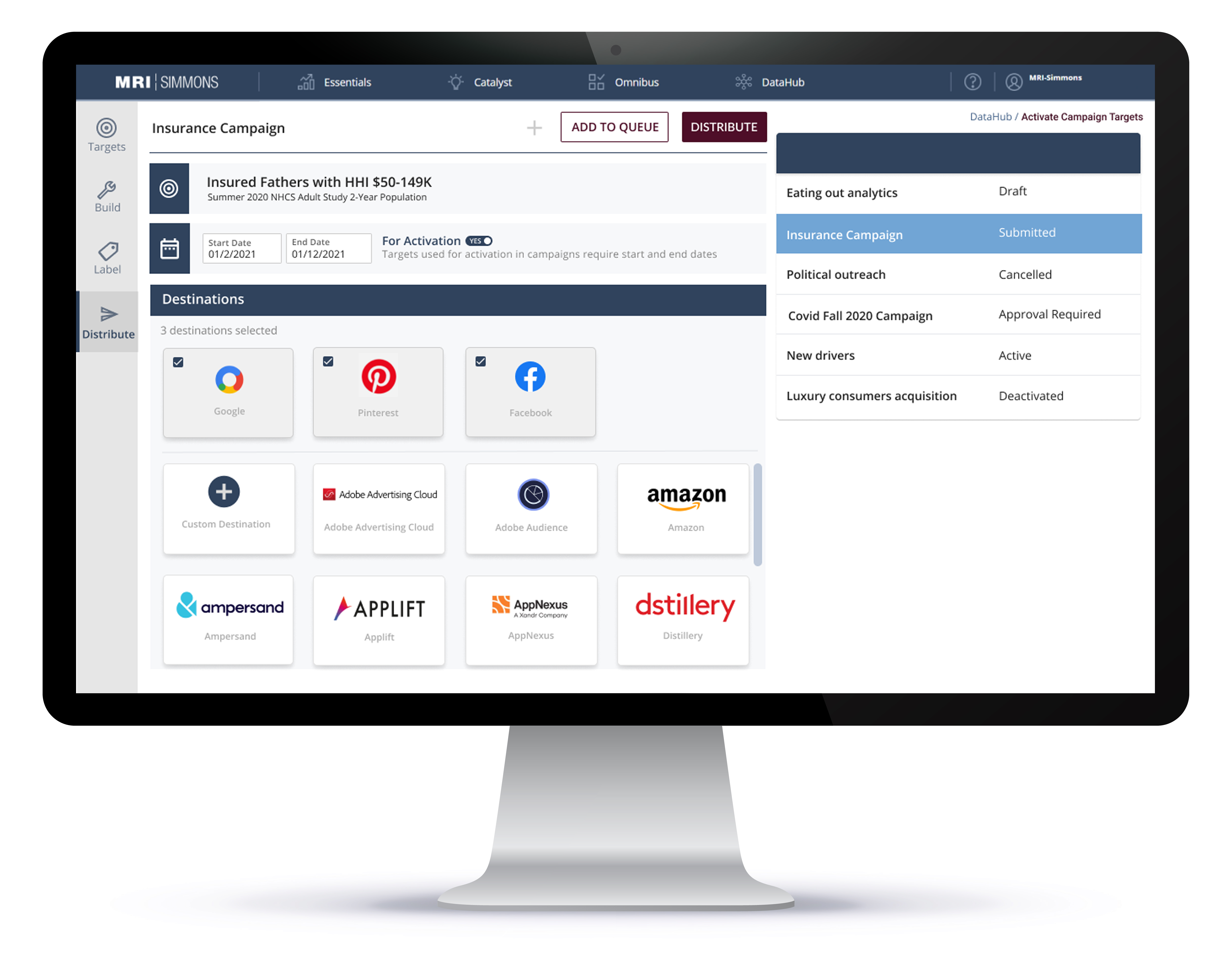 Distribute
Identify end point target distribution within the same platform, fulfilling to most DMPs, DSPs, and SSPs