The number of Americans without a traditional TV subscription is on the rise. It's not just cord-cutters - 14% have never had a cord at all! Get up to speed on the attitudes, media behaviors, and brand usage of each group with our all-new infographic.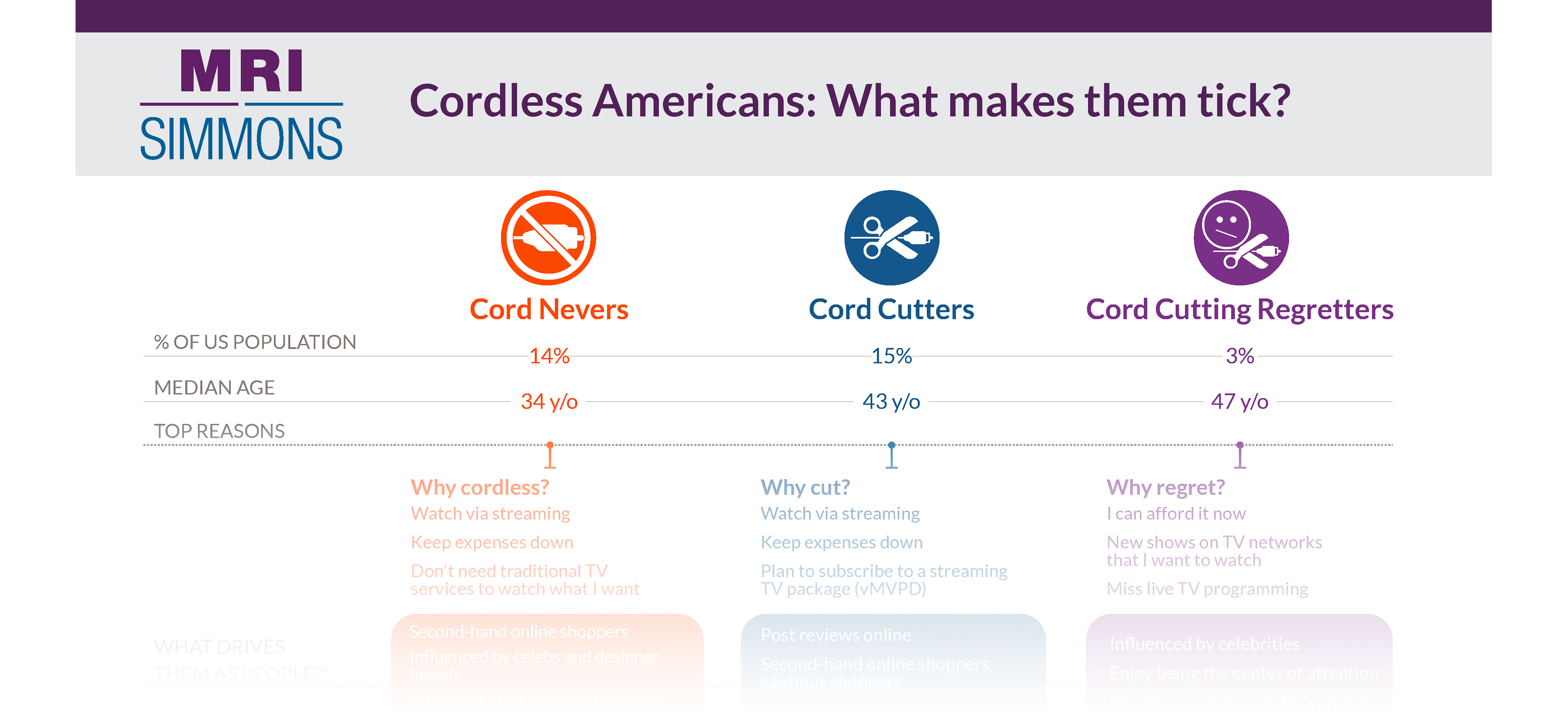 Click here to download the infographic!
You might also like:
vMVPDs and the rise of the Virtual Corder
Many cord cutters lean on  virtual Multichannel Digital Programming Distributors (vMVPDs) to fill the void left by a traditional TV subscription service. This MRI-Simmons report shares more about these "virtual corders" - and how to best reach them.