60 years of accuracy and innovation
Innovative
MRI-Simmons is one of the oldest and most respected authorities on consumer behavior. The company has been at the forefront of innovation, significantly accelerating the time to insights for brand builders, strategists, planners and sales regardless of their data acumen. MRI-Simmons has been credited with many industry firsts: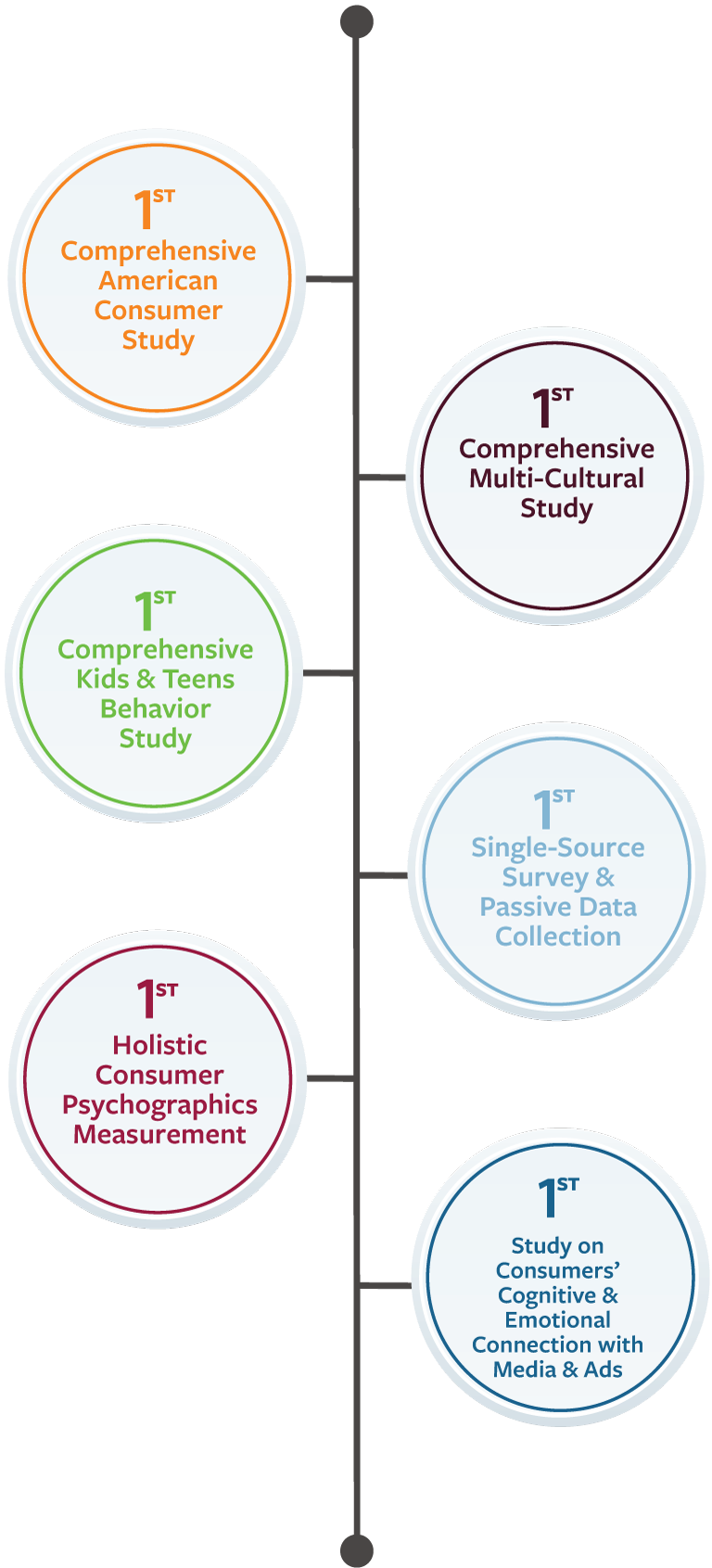 Accurate
At MRI-Simmons, we believe that great solutions and insights start with the best measurement possible. We use a measurement science approach – the intersection of measurement technology and measurement methodology – and challenge the notion that we need to create the data needed to answer today's consumer marketing media questions. Our experience and expertise defines when we need to collect data using any number of collection methodologies and technologies, from traditional surveys to passive detection. We also recognize that numerous data sources exist, such as the enormous amount of online revealed information about what people do, what they think, and what they say; we know that they were often not intended for high quality consumer and media measurement, so they definitely do not have all the answers we seek, nor are they of sufficient quality. The better answer is taking the best of both worlds.
Trusted
For more than 60 years, advertisers, agencies and media companies have relied on Simmons' rich demographic, psychographic, attitudinal, intent, and behavioral data to drive advertising buys, consumer product development, and media programming decisions.
Strategic
MRI-Simmons boasts a rich partner ecosystem, providing data integrations that deliver a 360 degree view of the American consumer. Clients choose MRI-Simmons to gain access to that ecosystem, which includes innovators like Nielsen, comScore, Acxiom, Microsoft, and many more.