Faster, Smarter Storytelling Through Data
Research Essentials is an advanced insights and storytelling module within the Insights platform, designed specifically for consumer research, insights, ad research and media research teams. The module provides access to MRI-Simmons' National Study, including in-depth Hispanic insights.
Features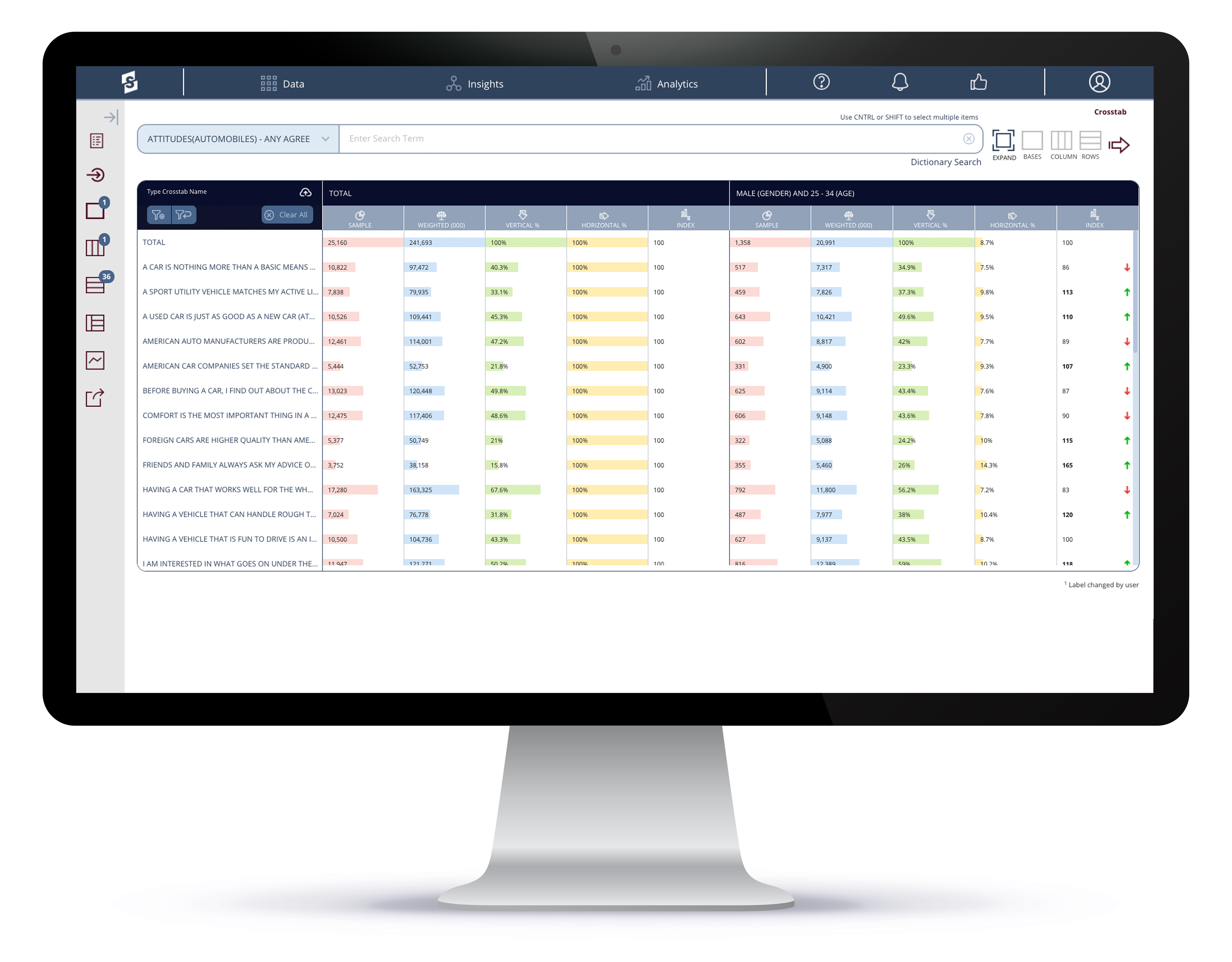 Modern Crosstab Reporting
Crosstab reports include automated conditional formatting that auto-highlights key insights, allowing marketers to quickly identify unique insights and stories within the data. Exporting is available into Excel, comma-separated values (CSV), and spec files to share data among team members.
Interactive Quick Reports
Quick Reports are now interactive, providing users with the ability to toggle on or off different variables. Quick Reports also use the Smart Search engine to help build targets quickly and efficiently.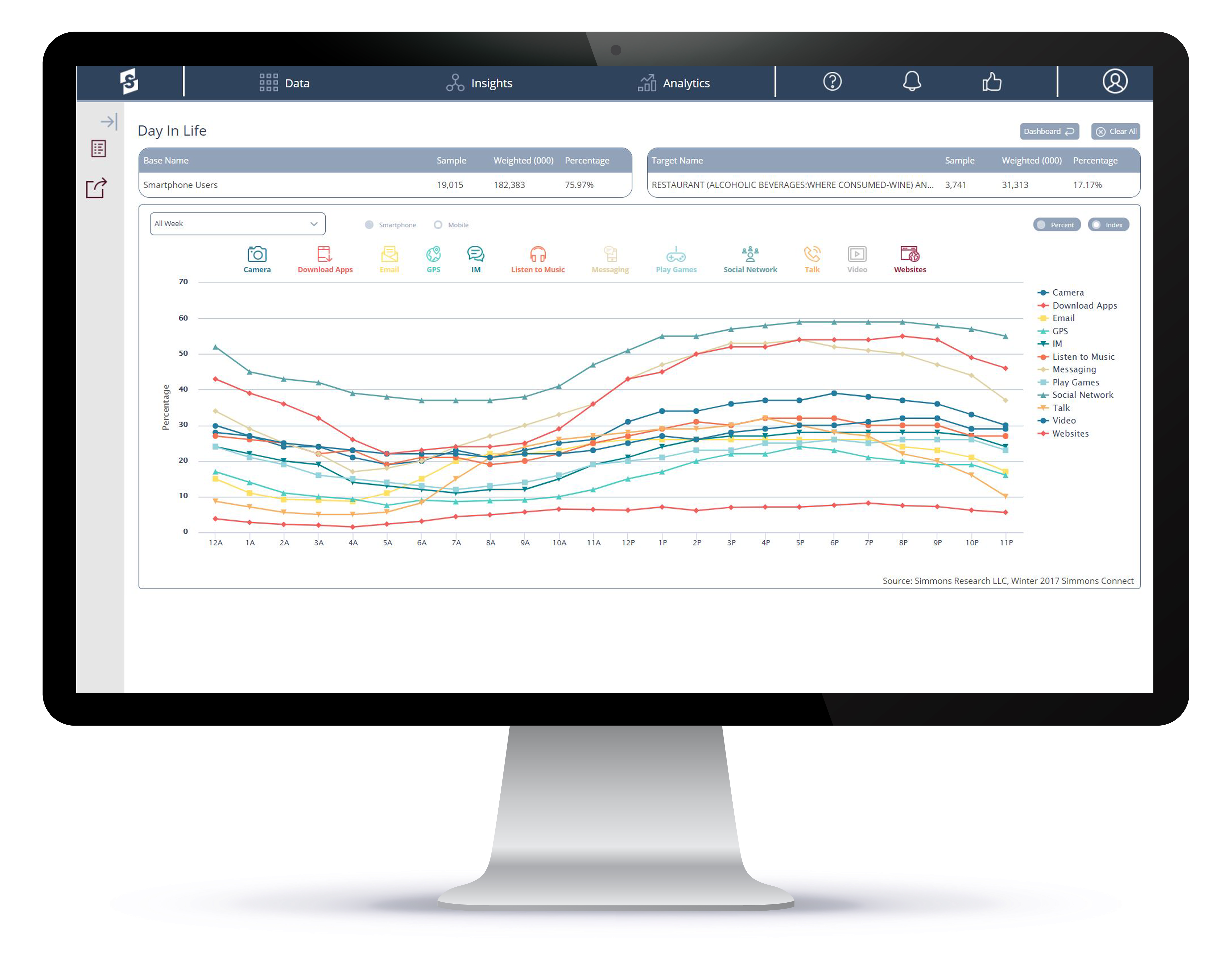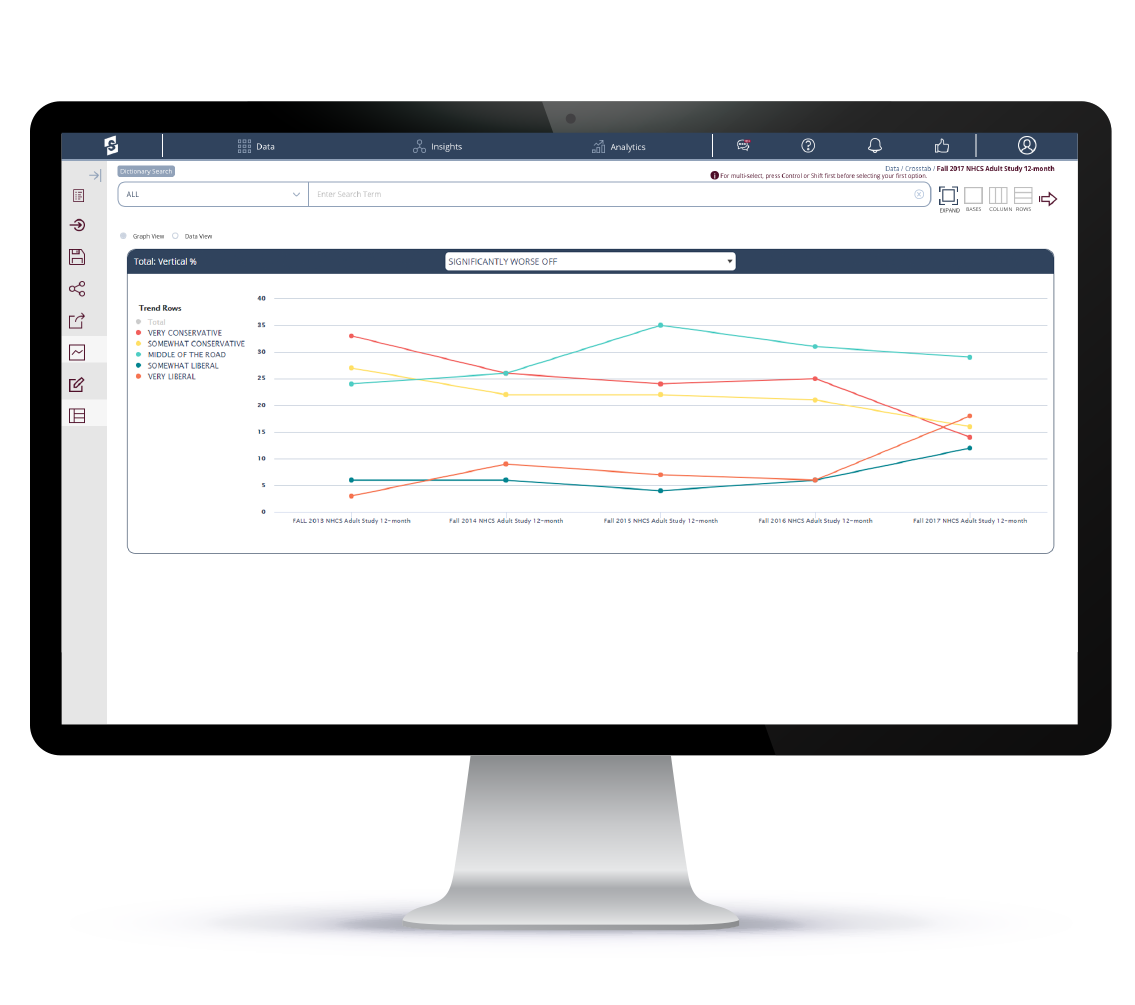 Historical Trend Reports
Historical Trend Reports provide the ability to look at the performance of a target across historical studies, both in visual and in crosstab formats.
"The information available in MRI-Simmons enhances the proposals that our team submits to clients. In any given project, we cull actionable insights from the data to inform media planning and execution. Seeing clients lean in on our findings with the help of this resource is always a welcomed bonus."