Confidently Quantify Print Audience Delivery
Audience Risk Manager (ARM) allows users to move to audience-based guarantees as a supplement to rate-base guarantees. This application evaluates the past performance from MRI/Starch historical data which includes total audience, ad recall and actions taken – for selected ads and issues.
The system allows the user to understand the relationship between delivery and risk, enabling users to tweak the level of risk for any particular campaign or set of publications, with deeper understanding into what the ultimate delivery will be.
Being the print audience currency MRI-Starch has the historical MRI data to build this product in a way no other company can.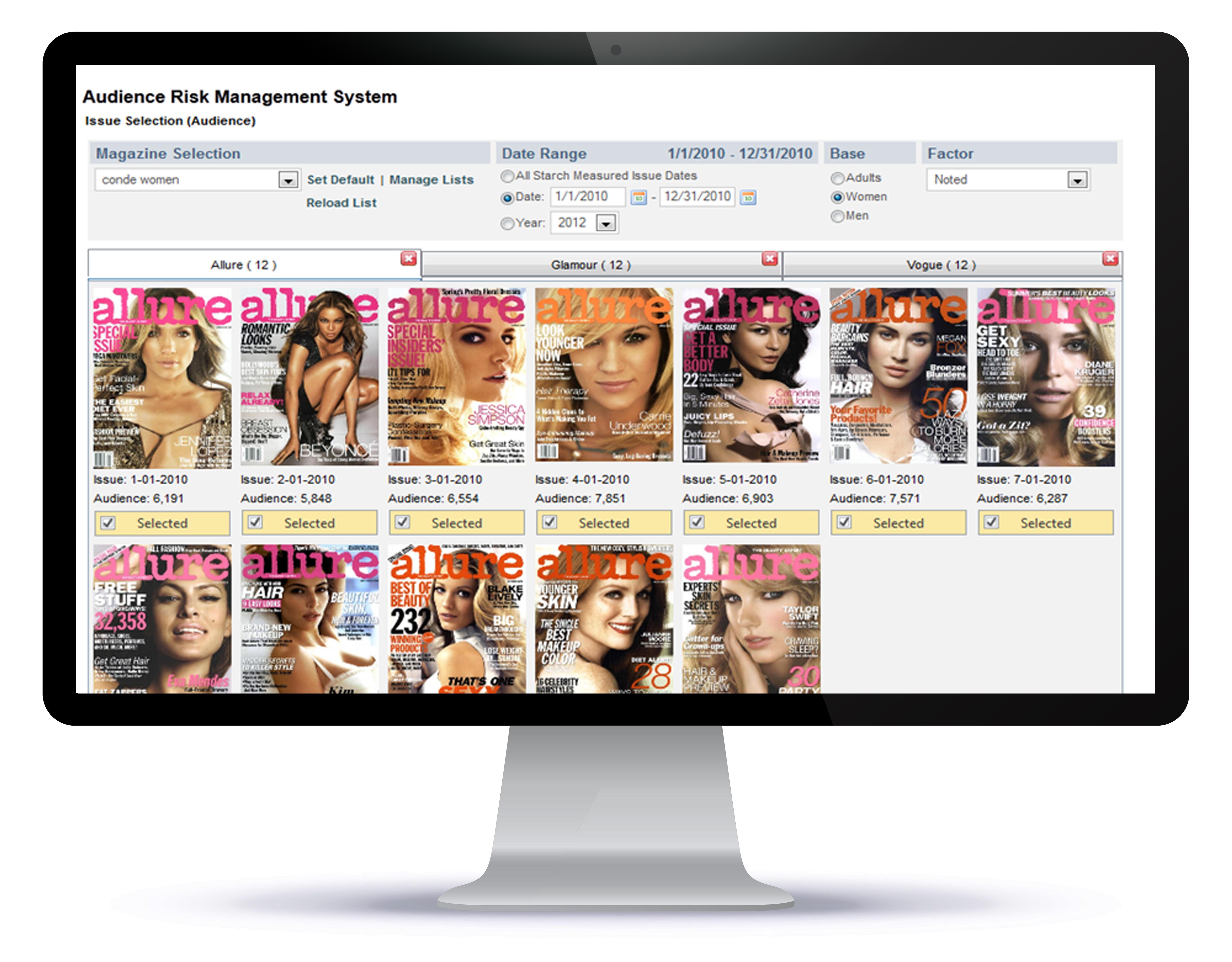 Provides framework for Publishers and Advertisers/Agencies to move to audience based-guarantees; supplement to rate base guarantees
Establishes common platform for buyers/sellers to assess value of inventory
Allows print to compete with other media on the basis of audience
"I've used the ARM tool for the past few years, and it's always been quite effective for us"